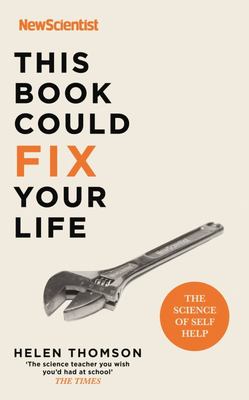 $37.99
NZD
Category: Self-development
We all want to be happier, more successful and less stressed, but what really works? From improving creativity to building confidence, self-care to self-esteem, forming better habits and feeling happier, Fix Your Life debunks the fads and explores the real science of self-help. Can you learn to make b etter decisions? Or break bad habits and form new ones? What should you eat to feel happier? How do you learn a skill faster? Does mindfulness really work? Dispelling mental health myths and self-help fads, here is the truth about meditation, making smarter choices, addiction, CBT, Tai Chi, success, diet, healthy relationships, anxiety, antidepressants, intelligence, willpower and much more. Full of the latest research and ground-breaking evidence, packed with useful advice, this book really could fix your life. ...Show more
$27.99
NZD
Category: Self-development
'The wisest book I've read for many years ... Much more than a gardening book, much more than a guide to mental health ... Hugely recommended' Stephen Fry THE SUNDAY TIMES BESTSELLER How can getting outdoors help us to look after our mental health? In a powerful combination of contemporary neuroscien ce, psychoanalysis and brilliant storytelling, The Well Gardened Mind investigates the magic that many gardeners have known for years - working with nature can radically transform our health, wellbeing and confidence. Prisoners given the chance to grow plants are less likely to reoffend. At-risk young people who get their hands in the soil are more likely to stay in education. Elderly people who garden live longer and have a better quality of life. Sue Stuart-Smith tells brilliant, illuminating stories of people struggling with stress, depression, trauma and addiction, from asylum seekers to veterans, inner-city young people to the retired. This is a glorious book of science, insight and anecdote that shows how our understanding of nature and its restorative powers is only just beginning to flower. 'An important and timely book ... Beautifully written, drawing on a lifetime's experience as both a clinician and a gardener, and I urge everyone to read it' MONTY DON 'Riveting, inspiring and often very moving ... A lively, compassionate exhortation for us all to get our hands back in the soil' ISABELLA TREE 'A compelling and deeply moving account of how profoundly our wellbeing can be affected through contact with gardening and the natural world ... Read it' EDMUND DE WAAL ...Show more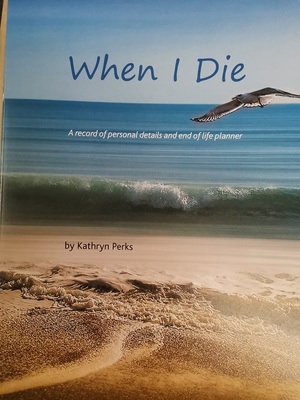 $25.00
NZD
Category: Self-development
When a loved-one dies, grieving can be hard amid the flurry of sometimes overwhelming admin. There's a lot to do; a huge task made harder if family or friends have to make sense of your stuff. Kathryn speaks with Kathryn Perks, who has published a workbook called When I Die, A record of personal details and end of life planner. https://www.rnz.co.nz/national/programmes/ninetonoon/audio/2018794059/organised-to-the-end-when-i-die     ...Show more
$19.99
NZD
Category: Self-development
Inspiration surrounds us, if we know how to see it. Inspiration elevates the ordinary moments of every day through nature, art, words, music, kindness and humanity. Inspiration mines beauty in the breakage, guiding us through the tough times and reminding us how precious each moment is.'Every morning we are born again. What we do today is what matters most.' - Buddha (Siddartha Gautama) (563 BC-483 BC)Patrick Lindsay finds resilience through inspiration - not just to navigate, but to enrich our daily life. Inspiration is the guiding force to help us make the most of what we have and live a better life. Inspiration finds the strength to look on the bright side and look at life with optimism and hope. It finds beauty in the banal, encourages calmness in the chaos and lifts our spirits when they're heavy. ...Show more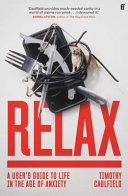 $32.99
NZD
Category: Self-development
A surprising, liberating and scientifically informed guide to overcoming the anxiety that permeates modern life.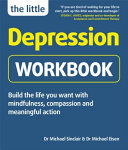 $24.99
NZD
Category: Self-development
''This humble little book shows you a science-based pathway through your depression, one healthy step at a time. It asks you to end the ceaseless debates inside your head and instead to learn how to focus on what works, learning and then practising small skills of openness, awareness, and values-based a ction over and over until they settle in as a new habit of living. If you are tired of waiting for your life to start, pick up this little workbook and begin.'' Steven C. Hayes, originator and co-developer of Acceptance and Commitment Therapy Foundation Professor of Psychology, University of Nevada, Reno Depression affects some 300 million people in the world today and some 1 billion will experience an episode in their lifetime. The Little Depression Workbook provides clear evidence-based guidance and practical skills that can help people recover from depression. More than this, it is written with compassion, inspiration and a sense of common humanity; antidotes to the isolation, low motivation and self-doubt that cruelly act as barriers to recovery. Depression is a journey not just out of darkness, but also into the light. This book provides a route map for living life well with and beyond depression. Willem Kuyken, Ritblat Professor of Mindfulness and Psychological Science, University of Oxford ''A simple and practical guide to overcoming depression through Acceptance and Commitment Therapy. Chock-a-block full of easy-to-use yet surprisingly powerful tools and techniques, this book will help you to break free from the shackles of depression, and build a life worth living.'' Dr Russ Harris, author of The Happiness Trap and ACT Made Simple ''The Little Depression Workbook is a perfect, user-friendly companion for anyone who is on a path to overcome depression. Bite-sized bits of usable wisdom, coupled with evidence-based practices, can help anyone engaged on a road to recovery.'' Dennis Tirch PhD, author of The Compassionate Mind Guide to Overcoming Anxiety ''If you experience depression or low mood, then this book will be a powerful aid on your journey to recovery. Packed full of useful insights and strategies, the authors offer up a solid, evidence-based approach to make big improvements to your life.'' Joe Oliver, founder of Contextual Consulting and co-author of Mindfulness and Acceptance Workbook for Self-Esteem ''Depression isn''t just about feeling sad: it can rob us of motivation, patience, clarity and our sense of purpose. Those make it even harder to start turning things around. The Little Depression Workbook offers the perfect approach for this situation: brief as well as thorough, clear as well as evidence-based, purposeful as well as practical & about real change as well as understanding. It goes straight on my "recommended self-help books" list.'' Dr Ray Owen, Consultant Clinical Psychologist, and author of Facing the Storm and Living with the Enemy ''The Little Depression Workbook will help you if you''re feeling down, low or hopeless. It is jam-packed with so many practical exercises and relatable accessible cases to help you better understand your depression and the small changes you can make to live a life that feels a lot more fulfilling to you.'' Aisling Leonard-Curtin, C.Psychol., Ps.S.I., Chartered Psychologist, co-director at Act Now Purposeful Living, Peer Reviewed ACT Trainer, and co-author of Number 1 Bestseller The Power of Small ''This engaging little book provides us with cutting-edge approaches to help those who struggle with depression. Clear and timely, this book will help you understand your challenging emotions and work compassionately with your struggles.'' Russell Kolts, Ph.D. Clinical Psychologist and Professor of Psychology at Eastern Washington University; Author of The Compassionate Mind Approach to Managing Your Anger and Living with an Open Heart ''Another great entry in the Little Workbook series, this book will be useful to anyone wanting to manage the thoughts, feelings and behaviours associated with depression. It is clear and concise, whilst remaining true to the science and principles of contemporary psychotherapy. Its message is much less, "What''s wrong with you?", and much more, "What''s happening to you?", and it offers loads of practical ideas to the reader.'' Dr Richard Bennett, Clinical Psychologist at Think Psychology, lecturer at the University of Birmingham, and co-author of Acceptance and Commitment Therapy: 100 Key Points and Techniques and The Mindfulness and Acceptance Workbook for Self-esteem ''Depression is such a painful and lonely experience. Thankfully, this lovely addition to the self-help literature is here to guide and accompany you, on your journey to rediscover both fulfilment and connection.'' Dr Mary Welford, Consultant Clinical Psychologist, and author of Compassion Focused Therapy for Dummies and The Kindness Workbook ''Drs Sinclair and Eisen have created a usable, accessible and compassionate book while staying grounded in science. Through simple but scientifically accurate explanations, relatable examples, and experiential exercises, The Little Depression Workbook is a very helpful resource for those suffering from depression.'' Dr Dayna Lee-Baggley, Registered Psychologist in the medical, surgery and cancer care unit at a tertiary level teaching hospital, Assistant Professor in the Faculty of Medicine at Dalhousie University, and author of Healthy Habits Suck ''Depression is a terrible experience to live through. Gradually, sometimes suddenly, life drains of meaning. The slightest commitment can feel like a mountain to climb. It can feel as if there''s no end in sight and it can be hard to see that a meaningful life is still possible, yet it is. In fact, it''s because a meaningful life matters so much that we can feel so empty when it loses meaning. This book will show you how to gradually rebuild a meaningful life through the well-validated ACT approach. You''ll learn how to distance from your mind''s gloomy stories, receive your pain with kindness and nurture, and through meaningful action, build a life worth living. Simple, engaging, effective. This book has all that you need to lift you from depression.'' Benjamin Schoendorff, founder of the Contextual Psychology Institute in Montreal, and co-author of the Essential Guide to the ACT Matrix. Depression is a painful place to be - but you don''t have to stay there. This pocket guide is designed to help you break free from depression and move towards the life you want. Packed full of guidance, techniques and practical exercises grounded in the latest behavioural science, this book will help you to: - Manage thoughts and feelings more effectively - Take practical steps to improve your resilience and well-being - Create a fuller and more meaningful life Written by two chartered psychologists with many years of experience in treating depression, this invaluable guide will help you navigate your way out of the dark and build a more fulfilling life. ...Show more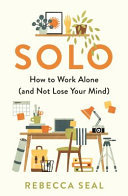 $32.99
NZD
Category: Self-development
More people are working alone than ever before - whether as entrepreneurs, freelancers, creatives or consultants. Here's how to work alone and like it!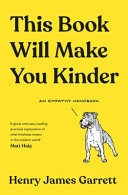 $27.99
NZD
Category: Self-development
A sweetly illustrated examination of what makes us kind
$36.99
NZD
Category: Self-development
An indispensable guide that empowers parents to understand and recognise anxiety in their children, and to help them to develop strategies to manage it together. Parents hold the key to helping their children with the strains of our always-on world. Love In, Love Out helps parents to step back, take a b reak, and learn to understand the anxiety our children all experience at one time or another. In her book, Clinical Psychologist, National University of Ireland Lecturer, A Lust for Life Mental Health Lead and mother of two, Dr Malie Coyne sets out to help parents to help their anxious children. Drawing from key psychological theories (attachment theory, cognitive behavioural therapy and compassion-focused therapy), and real-life case studies, Coyne translates her knowledge and experience into practical advice for busy families and stressed-out parents. As parents learn to become the 'emotional anchor' from which their child can learn to trust and begin to explore their world, they will find the balance between showing their children compassion and encouraging them to face their fears as they grow and develop. Filled with hands-on activities and centred on a compassionate, kind approach to children and their parents, Love In, Love Out will become a bedside bible for parents of children of any age, helping them to negotiate the many bumps in the road to managing their anxiety. ...Show more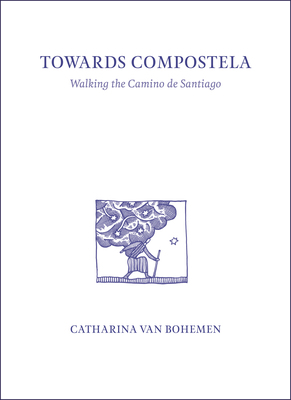 $38.00
NZD
Category: Self-development | Reading Level: very good
Catharina van Bohemen walked the Camino de Santiago in 1998. Jenny Shipley was New Zealand's prime minister, Bill Clinton's relationship with Monica Lewinsky was exposed, the Good Friday Agreement was signed in Northern Ireland, and the Russian rouble nearly collapsed. Catharina's marriage had ended and she'd left the Auckland home where she'd raised her children. Cellphones were increasingly common but none of the pilgrims she walked with had them. Her journal was the most important thing she carried. Pilgrims to Compostela simply start walking; they stay in refugios and carry a passport or credencial that is stamped along the way. Walking is physical and it reminds you of yourself in the world – you hear your breath and the scrape of your boots on the track; the straps bite your shoulders; you feel and hear your heart beat. You can move as fast as only you can move, and what you see while walking becomes infused with what you remember. Walking becomes as much a journey through your own inner landscape as the one you're passing through, and moves you towards a new way of seeing. And acceptance. Catharina's story is written with restraint, beauty, wit and insight, accompanied by the drawings of Gregory O'Brien. ...Show more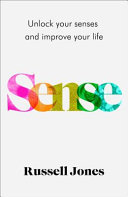 $36.99
NZD
Category: Self-development
Sense is a fascinating and revelatory look at how you can unlock the true potential of our five senses and use them to vastly improve every single part of our lives.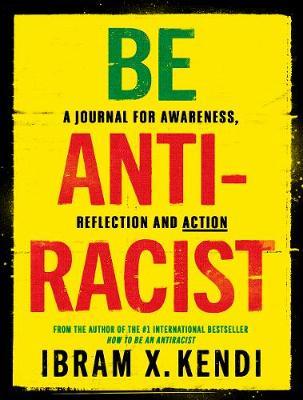 $26.00
NZD
Category: Self-development
Being antiracist is not something you are. It's something we do. In his global, game-changing bestseller How To Be An Antiracist Ibram X. Kendi, director of the Centre for Antiracist Research at Boston University, showed that when it comes to racism, neutrality is not an option: until we become part of the solution, we can only be part of the problem. Crucially, it requires 'persistent self-awareness, constant self-criticism and regular self-examination'. In this workbook he uses his extraordinary gifts as a teacher to provide the reader with a series of activities, exercises and reflections to help them do this vital work, to cultivate an instinctive awareness of racism in all its forms and to take the action necessary to promote racial equity in the world around them. ...Show more