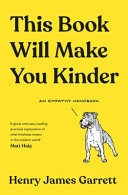 $27.99
NZD
Category: Self-development
A sweetly illustrated examination of what makes us kind
$36.99
NZD
Category: Self-development
An indispensable guide that empowers parents to understand and recognise anxiety in their children, and to help them to develop strategies to manage it together. Parents hold the key to helping their children with the strains of our always-on world. Love In, Love Out helps parents to step back, take a b reak, and learn to understand the anxiety our children all experience at one time or another. In her book, Clinical Psychologist, National University of Ireland Lecturer, A Lust for Life Mental Health Lead and mother of two, Dr Malie Coyne sets out to help parents to help their anxious children. Drawing from key psychological theories (attachment theory, cognitive behavioural therapy and compassion-focused therapy), and real-life case studies, Coyne translates her knowledge and experience into practical advice for busy families and stressed-out parents. As parents learn to become the 'emotional anchor' from which their child can learn to trust and begin to explore their world, they will find the balance between showing their children compassion and encouraging them to face their fears as they grow and develop. Filled with hands-on activities and centred on a compassionate, kind approach to children and their parents, Love In, Love Out will become a bedside bible for parents of children of any age, helping them to negotiate the many bumps in the road to managing their anxiety. ...Show more
$38.00
NZD
Category: Self-development | Reading Level: very good
Catharina van Bohemen walked the Camino de Santiago in 1998. Jenny Shipley was New Zealand's prime minister, Bill Clinton's relationship with Monica Lewinsky was exposed, the Good Friday Agreement was signed in Northern Ireland, and the Russian rouble nearly collapsed. Catharina's marriage had ended and she'd left the Auckland home where she'd raised her children. Cellphones were increasingly common but none of the pilgrims she walked with had them. Her journal was the most important thing she carried. Pilgrims to Compostela simply start walking; they stay in refugios and carry a passport or credencial that is stamped along the way. Walking is physical and it reminds you of yourself in the world – you hear your breath and the scrape of your boots on the track; the straps bite your shoulders; you feel and hear your heart beat. You can move as fast as only you can move, and what you see while walking becomes infused with what you remember. Walking becomes as much a journey through your own inner landscape as the one you're passing through, and moves you towards a new way of seeing. And acceptance. Catharina's story is written with restraint, beauty, wit and insight, accompanied by the drawings of Gregory O'Brien. ...Show more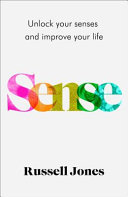 $36.99
NZD
Category: Self-development
Sense is a fascinating and revelatory look at how you can unlock the true potential of our five senses and use them to vastly improve every single part of our lives.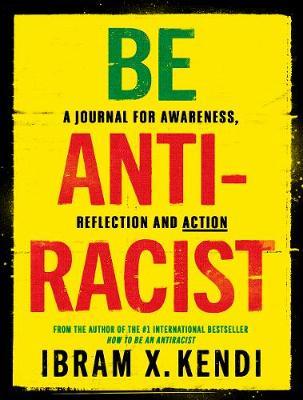 $26.00
NZD
Category: Self-development
Being antiracist is not something you are. It's something we do. In his global, game-changing bestseller How To Be An Antiracist Ibram X. Kendi, director of the Centre for Antiracist Research at Boston University, showed that when it comes to racism, neutrality is not an option: until we become part of the solution, we can only be part of the problem. Crucially, it requires 'persistent self-awareness, constant self-criticism and regular self-examination'. In this workbook he uses his extraordinary gifts as a teacher to provide the reader with a series of activities, exercises and reflections to help them do this vital work, to cultivate an instinctive awareness of racism in all its forms and to take the action necessary to promote racial equity in the world around them. ...Show more
$22.99
NZD
Category: Self-development
It's OK Not to Be OK acknowledges and explores common mental health disorders such as depression, eating disorders and anxiety. Get the low down on these issues, why they happen and discover ways of looking after mental health in our fast-moving world. This book will help children and young people devel op the resilience to cope with whatever life throws at them and grow into well-rounded, healthy adults. ...Show more
$32.99
NZD
Category: Self-development | Reading Level: near fine
Life is short. Make the most of it.
$29.99
NZD
Category: Self-development
What a century of life experience can teach us about happiness, ambition, courage, love and how to make the most of the lives we've been given. How many people do you know grew up as a poor immigrant in America during the Great Depression, won a scholarship to Harvard Law School, landed on the beaches o f Normandy on D Day, were present at the liberation of concentration camps including Buchenwald, Mauthausen and Flossenburg, held leading Nazis to account at the Nuremberg trials and have fought for an International Criminal Court to hold war criminals to account the world over? Now you know one. Benjamin Ferencz turned 100 in 2020. In this extraordinary book, he shares his remarkable life story and the nine humble, compelling and life-affirming lessons he's learned along the way that we can all harness for ourselves. ...Show more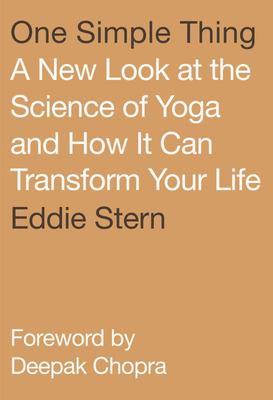 $32.99
NZD
Category: Self-development
Yoga was created as a science for liberation, but today it is used by many to improve physical and mental health, helping us become more productive, more responsible contributors to society and better inhabitants of the planet. If yoga does in fact accomplish all that, how exactly does it do this? The a nswers are based in how the body and mind function. Eddie Stern's One Simple Thing: A New Look at the Science of Yoga and How It Can Transform Your Life explains from both a yogic and a scientific perspective how the nervous system is wired. It describes the processes occurring beneath the surface of our bodies and shows how we can consciously use yogic practices-from diet to chanting, from postures to meditation, from ethical practices to breathing techniques-to transform our bodies, our brain functions, our emotions, and our experience of life. Book jacket. ...Show more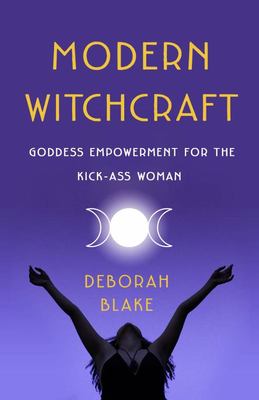 $34.99
NZD
Category: Self-development
In a time when most formal religions are on the wane, Wicca is said to be the fastest growing religion in North America. What is it that draws people to Witchcraft, and how does a spiritual path with its roots in ancient beliefs and traditions transform itself into a practice that resonates so deeply wi th today's modern woman?There are a number of explanations for the phenomenon, such as Witchcraft's connection to the natural world, or acceptance of members regardless of lifestyle choices. For women, however, the greatest appeal may be the worship of a goddess (or goddesses). No stern patriarchal God here. Instead, Wicca and most other forms of modern Witchcraft embrace deity in both the feminine and the masculine. Suddenly, women can look at the divine and see themselves reflected back. In addition, many women are frustrated, frightened, triggered, and down-right furious with the current social and political environment, but feel powerless to create positive change. Witchcraft can give them a sense of personal empowerment.There are many different Witchcraft paths and a multitude of approaches to its practice. This book will guide the listener on the journey to connecting with the feminine divine both without and within, and open the door to this magical religion that will enlighten, uplift, and energize their lives. ...Show more
$37.00
NZD
Category: Self-development
The 'Iceman' Wim Hof shares his remarkable life story and powerful method for supercharging your strength, health and happiness. Wim Hof has become a modern icon for his astounding achievements, breaking world records withstanding extreme temperatures and running barefoot marathons over deserts and ice fields. Most of all, he's shown us that these feats are not superhuman - but that all of us have the ability to be stronger, healthier and happier than we've ever imagined. In The Wim Hof Method, this trailblazer of human potential shares his simple three-pillar approach that anyone can use to improve health and performance - and see real results within just a few days. Refined over forty years and championed by scientists across the globe, you'll learn how to harness three key elements of Cold, Breathing and Mindset to master mind over matter and achieve the impossible. ...Show more
$29.99
NZD
Category: Self-development
Women Don't Owe You Pretty will tell you to... love sex, hate sexism, protect your goddamn energy, life is short, dump them, and that you owe men nothing, least of all pretty. Florence's debut book will explore all progressive corners of the feminist conversation; from insecurity projection and refusing to find comfort in other women's flaws, to deciding whether to date or dump them, all the way through to unpacking the male gaze and how it shapes our identity. Women Don't Owe You Pretty is an accessible leap into feminism, for people at all stages of their journey who are seeking to reshape and transform the way they view themselves. In a world that tells women we're either not enough or too much, it's time we stop directing our anger and insecurities onto ourselves, and start fighting back to re-shape the toxic structures of our patriarchal society. Florence's book will help you to tackle and challenge the limiting narrative you have been bombarded with your whole life, and determine feminism on your own terms. After all, you are the love of your own life.     ...Show more