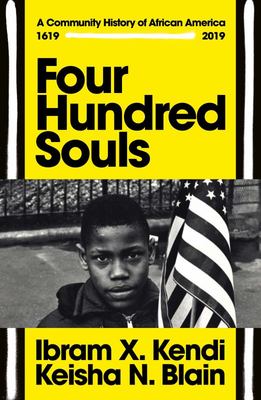 $40.00
NZD
Category: History
An epoch-defining history of African America, the first to appear in a generation, Four Hundred Souls is a chronological account of four hundred years of Black America as told by ninety of America's leading Black writers. Curated by Ibram X. Kendi, author of the number one bestseller How To Be an Antira cist, and fellow historian Keisha N. Blain, Four Hundred Souls begins with the arrival of twenty enslaved Ndongo people on the shores of the British colony in mainland America in 1619, the year before the arrival of the Mayflower. In eighty chronological chapters, the book charts the tragic and triumphant four-hundred-year history of Black American experience in a choral work of exceptional power and beauty. Contributors include some of the best-known scholars, writers, historians, journalists, lawyers, poets and activists of contemporary America who together bring to vivid life countless new facets to the drama of slavery and resistance, segregation and survival, migration and self-discovery, cultural oppression and world-changing artistic, literary and musical creativity. In these pages are dozens of extraordinary lives and personalities, rescued from the archives and restored to their rightful place in America's narrative, as well as the ghosts of millions more. Four Hundred Souls is an essential work of story-telling and reclamation that redefines America and changes our notion of how history is written. ...Show more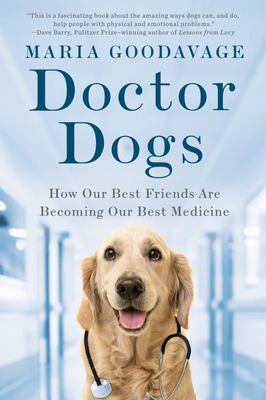 $37.00
NZD
Category: Animals
New York Times bestselling author Maria Goodavage takes us on a thrilling, delightful, globe-trotting journey to discover the heartwarming and fascinating new world of doctor dogs.   In this groundbreaking book, Goodavage brings us behind the scenes of cutting-edge science at top research centers, an d into the lives of people whose well-being depends on their devoted, highly skilled personal MDs (medical dogs). With her signature wit and passion, Goodavage explores how doctor dogs are becoming our happy allies in the fight against dozens of physical and mental conditions.   We meet dogs who detect cancer and Parkinson's disease, and dogs who alert people to seizures and diabetic lows or highs and other life-threatening physical ailments. Goodavage reveals the revolutionary ways dogs are helping those with autism, anxiety, depression, schizophrenia, and post-traumatic stress disorder. And she introduces us to intrepid canines who are protecting us from antibiotic-resistant bugs, and to dogs who may one day help keep us safe from epidemic catastrophe. Their paycheck for their lifesaving work? Heartfelt praise and a tasty treat or favorite toy.   The emotional element in Doctor Dogs delivers as powerfully as the science. You don't have to be a dog lover to care deeply about what these dogs are doing and what we are learning from them--although if you're not a dog lover, you probably will be by the end of the book. ...Show more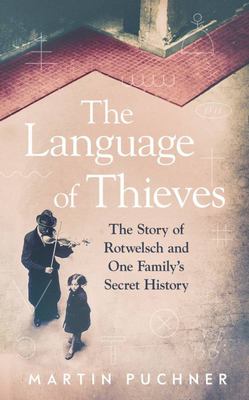 $39.99
NZD
Category: History
The story of the secret language of Central Europe and its legacy on the author's hidden Nazi family history, from the author of The Written World.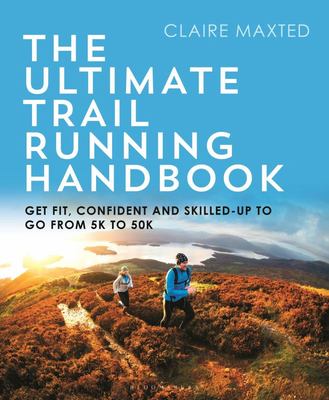 $32.99
NZD
Category: Sport
From your first 5k up to trail marathon level, this is the ultimate guide to trail running. From complete beginners to seasoned off-road runners, The Ultimate Trail Running Handbook has all the training and nutrition advice, skills, gear and motivation you need to become a fit and confident trail runner . There are training plans that take newcomers from 5k parkrun level all the way to a first trail marathon. And if you're already an experienced runner, you'll find the strength-work, injury prevention moves and training plans to take you to the next level with your best performance ever. To keep you enjoying every step, there are inspiring stories from real trail runners and the best advice from top off-road athletes, coaches and experts. Running myths are busted, excuses not to run are countered and there are great ideas to get friends and family our on the trails too. Keeping you going strong, there are over 30 easy recipes to fuel you both in training and racing. And if you want to explore more, the navigation and route planning information makes it easy for you to create an exciting off-road adventure. Trail running is such a wonderful way to see the world, so the final chapter covers the best races from all over the globe, with essential advice from the pros. This book arms you with the best possible chance of achieving your next trail running challenge, whether it's a fast time on a well-loved local hill, or a destination race to be savored in New Zealand. If you're a trail runner or would like to become one, this book is your new best friend. ...Show more
$22.99
NZD
Category: Architecture/Design | Series: V&a Patterns Ser.
V&A Pattern: William Morrishighlights both popular and lesser-known patterns designs by the most famous designer of the Arts and Crafts Movement.   A source of inspiration for designers from William Morris to Alexander McQueen, the V&A holds over three million designs for textiles, decorations , wallpapers and prints. Now beautifully re-presented, the bestselling V&A Patternseries invites you to appreciate the work of some of the greatest names and styles in design history, highlighting interesting and imaginative works that are all too rarely seen. Each pocket-sized book features 66 carefully selected patterns, and has a concise expert introduction, making these an invaluable source of inspiration for creatives - and the perfect gift for pattern-lovers. ...Show more
$22.99
NZD
Category: Architecture/Design | Series: V&a Patterns Ser.
A source of inspiration for designers from Antony Gormley to Alexander McQueen, the Victoria and Albert Museum's rich and extraordinarily diverse collections include some of the greatest names and styles in design history as well as countless brilliant but anonymous works.Now elegantly repackaged, V&amp ;A Pattern presents a selection of the museum's most interesting and imaginative patterns treasures often hidden away in swatch books, company archives, design records and catalogues. ...Show more
$18.99
NZD
Category: Political/World
'We need to organise politically to defend the weak, empower the many and prepare the ground for reversing the absurdities of capitalism.' - Yanis Varoufakis 'Capitalism over the past twenty-five years has been an incredible moral good.' - David Brooks There is a growing belief that the capitalist syste m no longer works. Inequality is rampant. The environment is being destroyed for profits. In some western nations, life expectancy is even falling. Political power is wielded by wealthy elites and big business, not the people. But for proponents of capitalism, it is the engine of progress, not just making all of us materially better off, but helping to address everything from women's rights to political freedoms. We seem to stand at a crossroads- do we need to fix the system as a matter of urgency, or would it be better to hold our nerve? ...Show more
$39.99
NZD
Category: Health
The health benefits of intermittent fasting are now indisputable, and 16:8 is the easiest and most effective fasting method. Jaime Rose Chambers is a practising dietitian who sees countless patients looking for advice on how to manage their weight. She prescribes intermittent fasting as a matter of cour se, as it's by far the easiest and most effective tool for healthy weight control that she's seen. This indispensable plan has everything you need to know about intermittent fasting, and follows on from her bestselling 16:8 Intermittent Fasting ...Show more
$39.99
NZD
Category: Cookery
With more than 45,000 copies sold, this beautifully designed, updated edition of Pietro Demaio's bestselling collection of traditional Italian preserving recipes is essential for anyone who wants to grow and preserve their own food, reduce food waste and help keep cultural traditions alive. Pietro (who first self-published the book in 1995) has meticulously collected family recipes handed down for generations from nonne and nonni all around Italy. Including how to preserve vegetables and fish in oil or salt, how to make cheese, cure meats and dry herbs, and traditional methods for making bread, wine and liqueurs, this is an essential recipe collection for preserving enthusiasts as well as a love song to the author's Italian heritage. ...Show more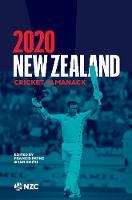 $55.00
NZD
Category: Sport | Reading Level: near fine
The New Zealand Cricket Almanack is the cricket lover's bible and is regarded worldwide as one of the finest books of its kind. The 73rd edition contains all the details of another full year of cricket at all levels. As usual, there is a detailed records section and a fascinating collection of the seaso n's happenings. About the Authors: Francis Payne and Ian Smith are New Zealand's foremost cricket statisticians and have been editing the Cricket Almanack for many years. Payne, in particular, is well known to all cricket followers. He is a regular guest on both radio and television as well as fulfilling the role as chief statistician for New Zealand Cricket. ...Show more
$26.99
NZD
Category: Science
THE IRISH TIMES TOP FIVE BESTSELLER 'An unstoppable page-turner. If our leaders were forced to read this book, the world would be a safer place' Richard Dawkins 'A beautifully reasoned book about our own unreasonableness' Robin Ince Why did revolutionary China consider the sparrow an 'animal of capital ism' - and what happened when they tried to wipe them out? With a cast of murderous popes, snake-oil salesmen and superstitious pigeons, find out why flawed logic puts us all at risk, and how critical thinking can save the world. It may seem a big claim, but knowing how to think clearly and critically has literally helped save the world. In September 1983, at the height of the Cold War, the Soviet Union's early warning system showed five US missiles heading towards the country. Stanislaw Petrov knew his duty: he was to inform Moscow that nuclear war had begun, so that they could launch an immediate and devastating response. Instead, he made a call to say the system was faulty. He'd assessed the situation and reasoned that an error was more likely than such a limited attack.  We may not have to save the planet from nuclear annihilation, of course, but our ability to think critically has never been more important. In a world where fake news, mistrust of experts, prejudice and ignorance all too often hold sway, we can all too easily be misled over issues such as vaccinations, climate change or conspiracy theories. We live in an era where access to all the knowledge in the world is at our fingertips, yet that also means misinformation and falsehoods can spread further and faster than ever before.  In The Irrational Ape, David Robert Grimes shows how we can be lured into making critical mistakes or drawing false conclusions, and how to avoid such errors. Given the power of modern science and the way that movements can unite to protest a cause via social media, we are in dangerous times. But fortunately, we can learn from our mistakes, and by critical thinking and scientific method we can discover how to apply these techniques to everything from deciding what insurance to buy to averting global disaster. This book, packed with fascinating case studies and examples, helps ensure we are ready for the modern world.  ...Show more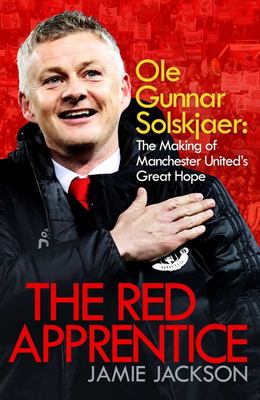 $39.99
NZD
Category: Sport
When Ole Gunnar Solskjaer returned to Old Trafford as caretaker manager midway through the 2018-19 season, he breathed new life into a team that was drifting. In this new and definitive biography, Jamie Jackson investigates why he was the perfect man for the job to bring back the glory days. After the confusion under David Moyes, the stagnation of Louis van Gaal and the growing trauma under Jose Mourinho, Manchester United were a club increasingly struggling to challenge for major honours, something the fans had been accustomed to during the reign of Sir Alex Ferguson. So when Ole Gunnar Solskjaer, a match-winning hero of the Reds' great Treble-winning side returned to Old Trafford on 19 December 2018 as caretaker manager, he was welcomed with open arms. Here was a man who understood what it was that the fans demanded, and he had a plan to give it to them. They went on a record-breaking run of victories that secured him the position on a permanent basis, before old frailties re-emerged, showing the scale of the job he had always dreamed of taking on. During the summer transfer window, he began a dramatic reshaping of the team's personnel to set them up for the 2019-20 season.  The Red Apprentice, Jamie Jackson's fascinating biography of Solskjaer, takes the reader back to the Norwegian's early days to discover the making of the man, relives the highlights of a stunning playing career - and that Champions League-clinching goal in 1999 - and explains why he is the natural choice for United in the future. ...Show more