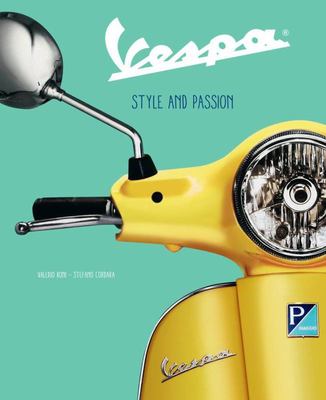 $69.99
NZD
Category: Transport
In time for Vespa's 75th anniversary, Vespa: Style and Passion is the official history of the iconic Vespa scooter, with rich visuals that include studio images, period advertisements, and rare archival photographs.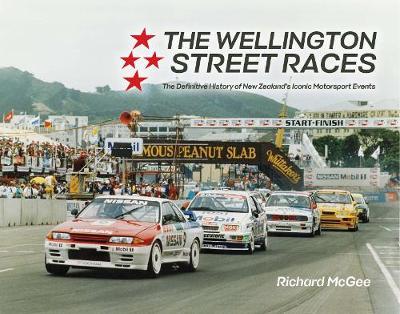 $49.99
NZD
Category: Transport
The Wellington Street Races ran on one of the most challenging and demanding circuits in the world. Between 1985 and 1996, the races brought some of the world's top teams and drivers to New Zealand. They also played a major role in the development of the Wellington waterfront as a public space. The race track ran through central Wellington streets and along the edge of the waterfront. The races were dramatic and attracted huge crowds. They also kickstarted Wellington becoming New Zealand's events Capital. Organised and run by a small group of passionate and professional sports marketers, the street races served as the blueprint for the first World Touring Car Championship – a unique series that saw events take place in 10 different countries in 1987. This is the first time that all of the stories about the creation – and the ultimate demise – of the Wellington Street Races have been brought together, along with photos and race information that all motorsport and sports fans will enjoy. ...Show more
$36.99
NZD
Category: Transport
The fascinating, definitive story of Australia and New Zealand's quest to win the world's greatest motor race. Winning the Indianapolis 500, the greatest spectacle in motorsport, has been a quest for Australians and New Zealanders since the first race in 1911. Seventeen have tried and two have succeede d: Scott Dixon in 2008 and Will Power in 2018. Rupert Jeffkins, Australia's original speed king, entered the first Indy 500 and on his second attempt in 1912 came within five kilometres of victory. He and Italian Ralph De Palma created legend when they pushed their car to the finish line after it blew up while leading. Speed Kings tells Jeffkins' full story for the first time.The lure of the Brickyard, paved with 3.2 million bricks, has drawn champions from both sides of the Tasman. Sir Jack Brabham, his son Geoffrey and grandson Matthew have each tried to win. So have the 'big three' of New Zealand motor racing: Bruce McLaren, Denny Hulme and Chris Amon. Now Scott McLaughlin looks set to become the next driver from down under to chase American motor racing's greatest prize.Indy doesn't offer up victory lightly. Blinding speed - nudging 380 km/h and averaging 280 km/h over 500 miles - makes the Brickyard one of the most precarious racetracks in the world. Forty-two drivers have died attempting the 500. Speed Kings tells the story of the Australian and New Zealand drivers, team owners, engineers, even commentators who've made the Brickyard their quest.   ...Show more
$40.00
NZD
Category: Transport
Clarkson returns to set our off-kilter world to rights yet again, in a brand new, hilarious collection of stories and observations. From smug muesli-munchers to the dreariest parts of London, there has been plenty of reason to abandon all hope in these deeply troubling times. But with Clarkson in your corner, at least you can have a good chortle before it all goes south for good. ...Show more
$45.00
NZD
Category: Transport
Commodore. Torana. Monaro. Holden captures the essence of these three great cars - their muscle, their romance and their engineering - as well as their glory days at racetracks such as Mount Panorama at Bathurst and Phillip Island. It celebrates 50-plus years of great Aussie motoring memories, from the original Monaro's launch in 1968 to living in the seventies through the Torana years. Then there's the Commodore era, covering the VB to ZB models from 1978 to 2020 and including the last Aussie-built V8s. Holden features photos, stories and a comprehensive history of the country's best-loved vehicles, plus a detailed analysis of all the models of these three nameplates. ...Show more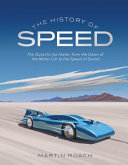 $55.00
NZD
Category: Transport
Ever since we built machines that could transport us, there has been a desire to find ways to make them go faster. For some, going faster isn't enough - they want to be the fastest. This book celebrates those who have built the machines and driven them at ever greater speeds. This is The History of Spee d. Bestselling motorsport writer Martin Roach tells the extraordinary story of those who have come to be obsessed by speed. From Camille Jenatzy, 'the Red Devil', who became the first man to drive at over 100kmh in 1899, through the golden age of Malcolm Campbell and his Bluebird, and on to the modern era of jet- and rocket-propelled cars, we have gone faster and faster. But this book is not just about these record-breakers, Roach also looks at the technology, the engines and the inventors who helped progress in speed at all levels, from Formula One to the supercars from the likes of Ferrari and Mercedes that are eagerly snapped up by collectors, rarely to be seen on the road. Accompanied by some of the most stunning images of the cars and those who made and drove them, Roach tells a wonderful story of innovation and invention. He talks to some of the great drivers to find out what inspires them to risk their lives, and finds out from engineers how they developed their ideas. Along the way, we hear some remarkable tales and anecdotes, but also find out how the pursuit of speed can also have its costs, with many tragic heroes and heroines falling along the way.  If you've ever thrilled to the roar of a sports car engine, or loved the feel of the g-force as you accelerate away, or even looked on in wonder at a powerful engine, The History of Speed is a book that you will not want to miss out on.  ...Show more
$89.99
NZD
Category: Transport
Man-about-town and NYC men's style fixture Matt Hranek is back with his second book, A Man & His Car. Here is a beautiful homage to an object of men's obsession, told in firsthand and original interviews. Jay Leno, a major car collector and the host of Jay Leno's Garage, shares the story of his olde st car, a 1955 Buick Roadmaster that he bought for $350, which he literally slept in before getting his break in L.A. Kevin Costner reveals that he got so attached to the iconic Shelby Mustang he drove in the movie Bull Durham, he bought it for his own personal collection. Franz von Holzhausen, chief designer at Tesla, who worked hand in hand with Elon Musk to design the Tesla Model S prototype, says that his love of cars started when he was two (as evidenced by a picture of him sitting in a high chair drawing a car). And as for Snoop Dogg and his 1965 Cadillac "Snoop DeVille" convertible--do we even need to explain?   A Man & His Car includes visits to some of the most exclusive collections in the world--from that of the Petersen Automotive Museum to those of car manufacturers from Fiat to Ford--giving us access to Steve McQueen's favorite car, a 1956 Jaguar XKSS; the 1971 DeTomaso Pantera that Elvis purchased for his then-girlfriend Linda Thompson (and which has two bullet holes in the steering wheel and one in the driver's-side floorpan from when, after an altercation with Thompson, Presley fired three rounds into the interior when the car wouldn't start); and a super-rare, 24-karat-gold-plated 1980 DeLorean DMC-12, a model that was sold exclusively to American Express Gold Card members through the 1980 American Express catalog, for an astronomical $85,000 (equivalent to more than $250,000 today).   Exquisite photos of each car accompany each story, and since cars naturally hold more detail than watches, there will be more photos in this book--of the cars head-on, of their hood ornaments and wheels, and of course full-body shots. With Hranek's storytelling, the cars become more than just vehicles for transportation and status symbols; they represent pop-culture moments, pioneering achievements, heirlooms, friendships, and more. ...Show more
$59.99
NZD
Category: Transport
The 100 greatest cars of all time, as chosen by the experts at evo and Octane magazines. 100 cars across 100 years - the best of the best.   Explore the 100 greatest cars of all time, with every single one tried, tested, argued over and chosen by the respected experts at evo and Octane magazines.   Covering an entire century, from legendary classics to the latest supercars, cult heroes to landmark designs, the 100 cars in this book represent the absolute pinnacle of driving history. Including profiles on iconic car models such as the: Bugatti Veyron (2005) Lamborghini Diablo (1990) Porsche Carrera 2.7 RS (1972) ...and many more. With stunning imagery from the world-renowned evo and Octane photographers alongside key performance figures and first-hand reports from behind the wheel, The Dream 100 is the final word in automotive excellence.   ...Show more
$89.99
NZD
Category: Transport
This illustrated book shows an adventurous photo journey across Europe to the remotest regions of the USA, because no way is too far or too daring to reach the ?lost cars? in forgotten places. The nostalgic subjects of the photo artist Dieter Klein are legends and outsiders: Porsche and Cadillac, VW Bee tle and Citro?n DS. On inconspicuous backyards, in old barns and dense forests, they beautifully show the charm of decay as well as the power of nature and inspire us to think up fantastic stories about the history of objects. ...Show more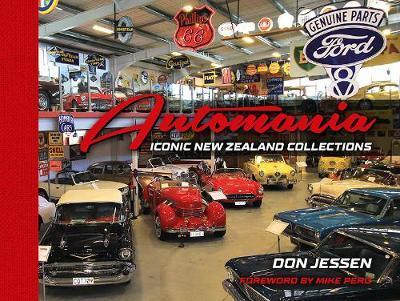 $49.99
NZD
Category: Transport
Visit the most incredible motor vehicle collections from across New Zealand, rarely ever showcased for the public before. From vintage cars to motorbikes, military vehicles to famous movie cars - the owners of these collections take us inside their garages to celebrate the vehicles that have captured th eir imaginations. These vehicles have intriguing histories, with some guaranteed to bring back fond memories of bygone eras, and others we could only dream of owning. Many have been painstakingly restored by the owner, or totally built from scratch. Discover the beloved vehicles that have inspired exceptional cases of Automania! ...Show more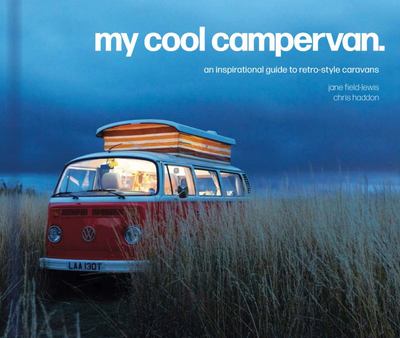 $24.99
NZD
Category: Transport | Series: My Cool Ser.
Revealing a world beyond the stereotype, My Cool Campervan celebrates the new wave of interest in modern-retro campervans.   When people think of campervans, they almost always recall the iconic VW T2, that familiar, happy-faced van that embodies the virtues of enjoying the journey and taking your tim e. However, there is a world of forgotten campervans out there and an idiosyncratic world of individual conversions to campers.   Join Jane Field-Lewis and Chris Haddon as they set off on a 3,500-mile trip to locate campervans and their proud owners, who share their memories of family holidays and long road trips. Delve into the world of road-tripping as they reveal a succession of delightful campervans, memorable locations, and classic models, at times beautifully restored, and at others well-loved and well-used. My Cool Campervan reveals a world beyond the stereotype and is a celebration of campervans' evolving styles and designs. ...Show more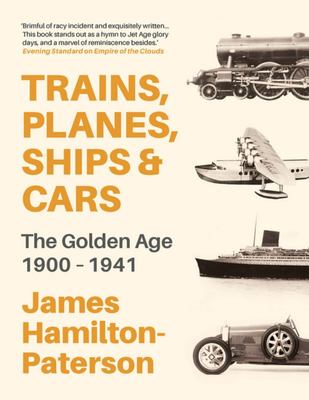 $69.99
NZD
Category: Transport
A lavishly illustrated celebration of the golden age of aircraft, cars, ships and locomotives from 1900 to 1941 by the author of the bestselling Empire of the Clouds. This dazzling book describes the flourishing of transport and travel, and the engineering that made it possible, in the years before the Second World War. It is a homage to the great vehicles and their mechanisms, their cultural impact and the social change they enabled. James Hamilton-Patersonexplores the pinnacle of the steam engine, the advent and glory days of the luxury motorcar and the monster vehicles used in land speed records, the marvellous fast ocean liners and the excitement and beauty of increasingly aerodynamic forms of passenger aircraft. These were the days when for most people long-distance travel was a dream, and the dream-like glamour of these machines has never been surpassed. Hamilton-Paterson has an unrivalled ability to write evocatively about engineering and design in their historical context, and in this book he brings a vanished era to life. ...Show more