$65.00
NZD
Category: Gardening | Reading Level: very good
Paul Bangay's celebrated Victorian property, Stonefields, has now been under his expert care for 15 years. Today, his vision is complete and the garden is mature and more beautiful than ever. In this new book, Paul takes the reader through the changing seasons to highlight different aspects of the garde n and the trusted design and planting principles he has applied at Stonefields. From the vibrant autumn colours in the woodland, to the jubilant flowering of the crab apple trees in October and the harvesting of vegetables in the summer, this is a delightful and exquisitely photographed journey through the garden that tells the story of its evolution since The Garden at Stonefields was published in 2013. Sharing practical advice, too, Paul explains the gardener's essential quarterly tasks as well as his favourite and recommended plants for each season. But this is also a beautiful book of reflection on a much-loved garden to which a gardener has dedicated many years of time and care. Looking back on all he has achieved in this treasured space, Paul muses on creativity, achievements and disappointments, the human connection to the changing Australian landscape and the inevitabilities of change and the passage of time. More than just an intimate tour around Stonefields today, this book is an invitation to reflect on the meaning and rich rewards of gardening itself.   ...Show more
$45.00
NZD
Category: Gardening
Common Ground: Garden histories of Aotearoa takes a loving look at gardens and garden practices in Aotearoa New Zealand over time. While a lot of gardening books focus on the grand plantings of wealthy citizens, Matt Morris explores the historical processes behind 'humble gardens' – those created and ma intained by ordinary people. From the arrival of the earliest Polynesian settlers carrying precious seeds and cuttings, through early settler gardens to 'Dig for Victory' efforts, he traces the collapse and renewal of home gardening culture, through the emergence of community initiatives to the recent concept of food sovereignty. Compost, Maori gardens, the suburban vege patch, the rise of soil toxin levels, the role of native plants and City Beautiful movements … Morris looks at the ways in which cultural meanings have been inscribed in the land through our gardening practices over time. What do our gardens say about us, and where we have been? Matt Morris digs deep in Common Ground. ...Show more
$79.99
NZD
Category: Gardening
The book is a sumptuous exploration of 21 of the world's most celebrated royal gardens, from the formal splendour of Versailles to the organic, sustainable Highgrove. In mainland Europe you can journey from the formal splendour of Het Loo in the Netherlands and Fontainebleau in France to the Baroque Wo rld Heritage Site of the Royal Palace of Caserta in Southern Italy. Further afield still lies the Taj Mahal in India and the Peterhof Palace in Russia. Each featured garden will include the history, plantings and evolution of the garden as well as plant portraits of key plants and information about the design and layout of each. Countries included are: England, Scotland, Germany, France, Italy, Spain, Austria, the Czech Republic, the Netherlands, Sweden, Denmark, Russia, India, Bali and Japan. This inspiring global selection of royal gardens is a perfect gift for any gardening enthusiast or armchair traveller and takes the reader on a journey of architecturally significant houses and their classic gardens as well as providing planting ideas that range from modest to grand, simple to ornate. ...Show more
$45.00
NZD
Category: Gardening
A beautifully illustrated and thoroughly engaging cultural history of beekeeping - packed with anecdote, humour and enriching historical detail. The perfect gift. Beekeeper and garden historian Lotte Möller explores the activities inside and outside the hive while charting the bees' natural order and ha bits. With a light touch she uses her encyclopaedic knowledge of the subject to shed light on humanity's understanding of bees and bee lore from antiquity to the present. A humorous debunking of the myths that have held for centuries is matched by a wry exploration of how and when they were replaced by fact. In her travels Möller encounters a trigger-happy Californian beekeeper raging against both killer bees and bee politics, warring beekeepers on the Danish island of Læso, and Brother Adam of Buckfast Abbey, breeder of the Buckfast queen now popular throughout Europe and beyond, as well a host of others as passionate as she about the complex world of apiculture both past and present. Translated from the Swedish by Frank Perry - Sweden's Gardening Book of the Year 2019, shortlisted for the August Prize 2019 ...Show more
$32.99
NZD
Category: Gardening
Is your monstera getting monstrous? Snake plant looking sickly? Fiddle-leaf fading? Devil's ivy dropping leaves? Dr. Houseplant is your key to a thriving indoor home garden. Build your confidence and plant collection with this guide and learn to give your favourite houseplants the best care. Packed with information from choosing healthy plants to creating space for them to flourish in your home, Dr. Houseplant is the go-to for any plant enthusiast, whether you're just starting out or a seasoned green thumb. The book includes features on 42 of the most popular houseplants, including monsteras, ferns and cacti. Each feature provides you with the knowledge to provide the ideal conditions for each variety, from watering, feeding and temperature control, and will show you how to identify and treat common issues, such as pests and fungal diseases, with tailored solutions to suit every plant and home. With photography that illustrates the beauty and life plants can bring to your home, Dr. Houseplant will inspire and help you cultivate your own indoor garden.   ...Show more
$65.00
NZD
Category: Gardening
Houseplants have the power to transform any room. With their lush foliage, structural beauty and air-purifying qualities, they help create indoor oases that bring a sense of tranquility to our busy lives. In Plantopedia, Lauren Camilleri and Sophia Kaplan from Leaf Supply present the definitive guide to keeping happy, healthy houseplants in any space. This guide features over 150 plant profiles including foliage plants, succulents, and cacti and rarer gems of the plant world. Each profile includes detailed care information including troubleshooting tips and tricks to ensure that your houseplants thrive. There are plants for all levels of indoor gardeners, from budding novices to green thumbs and beyond.   ...Show more
Flower: Exploring the World in Bloom
by Phaidon Phaidon Editors; Anna Pavord (Introduction by); Shane Connolly (Contribution by)
$90.00
NZD
Category: Gardening
A comprehensive and sumptuous survey that celebrates the beauty and appeal of flowers throughout art, history, and culture The latest installment in the bestselling Explorer Series takes readers on a journey across continents and cultures to discover the endless ways artists and image-makers have employ ed floral motifs throughout history. Showcasing the diversity of blooms from all over the world, Flower spans a wide range of styles and media -- from art, botanical illustrations, and sculptures to floral arrangements, film stills, and textiles -- and follows a visually stunning sequence with works, regardless of period, thoughtfully paired to allow interesting and revealing juxtapositions between them. ...Show more
$89.99
NZD
Category: Gardening | Series: Kinfolk Ser.
Since the launch of its magazine in 2011, Kinfolk has grown into an internationally recognized brand known for its minimalist aesthetic and strong community of inspiring and influential creatives. Kinfolk's books, with a combined 335,000 copies in print, have applied this lens to cooking, home design, a nd work. Now, in The Kinfolk Garden, the team turns its eye to outdoor spaces and the many ways they enhance our lives and help us foster community. With a focus on spaces that bring the outdoors in and the indoors out and people who have found ways to expertly incorporate the natural world into their lives, the book explores the garden as a place for work, play, entertaining, and inspiration. Featuring 30 homeowners and their spaces in locations around the globe, The Kinfolk Garden offers an easy approach to bringing nature home. ...Show more
Sissinghurst: the Dream Garden
by Tim Richardson; National Trust (As told to); Jason Ingram (By (photographer)); Dan Pearson (Foreword by)
$69.99
NZD
Category: Gardening
Step inside the world's most famous garden and understand the strength of its attraction since is was bought and transformed by writer Vita Sackville West and diplomat Harold Nicholson in the 1930s. This unforgettable garden of rooms is influential today for its design, its exuberant planting, and its e ffect on visitors as a complete garden experience. Author Tim Richardson explores its power and its magic, explaining the nuances of its evolution and shows how we can all enjoy it today.  ...Show more
The Little Veggie Patch Co
by Fabian Capomolla and Mat Pember; Fabian Capomolla; Mat Pember
$29.99
NZD
Category: Gardening
After years of helping clients grow fruit and vegetables, the Little Veggie Patch Co. crew believe anyone can grow their own food, in most any area in Australia. And in this bestselling easy-to-use guide they show you how simple it is! Fundamentals such as Soil, Climate, Watering, Composting, Worm Farms , Saving and Sowing Seeds, and Raised Garden Beds and Crates are all covered comprehensively - each with fully illustrated step-by-step plans that show how to create your own little veggie patch in any space. A complete A-Z of Edible Plants gives you vital information on more than 40 vegetables (and fruit trees), including detailed planting information, ongoing maintenance advice, tips on best companions and when to harvest. And the Weekend Activities scattered throughout the book will get the kids involved too, whether they're Making a Scarecrow, Building a Spud Tower or Growing Beans in a Bean Can. Lots of fun, and packed full of all the knowledge you'll need - plus recipes and some hilarious stories - this colourful guide is for anyone interested in growing their own food.   ...Show more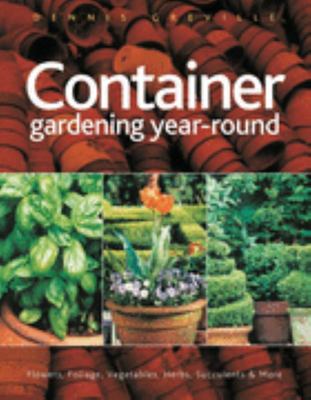 $19.99
NZD
Category: Gardening
For busy families who don't have time for a large garden, containers are also ideal. This book is full of useful information and covers almost every aspect of container gardening. First published November 2006.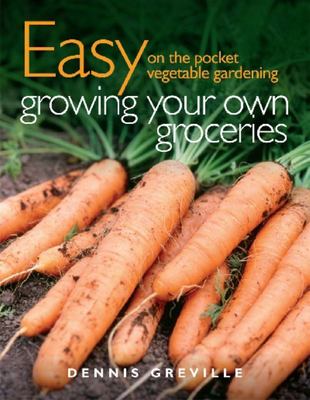 $19.99
NZD
Category: Gardening
This book will show how easy it is to grow enough vegetables to suppllement the household budget, add flavour and freshness to your meals and experience the sheer joy and satisfaction of growing your own. Contents: Growing vegetables at your place Starting from scratch Growing in containers What to grow and when Seasonal timing Seeds and seedlings Compost Manures Pests and diseases Time saving tips ...Show more