$37.00
NZD
Category: Military
Written with Matt Eversmann, the real-life hero of Black Hawk Down, James Patterson brings us true stories of life on the battlefront In Walk in My Combat Boots, men and women from all branches of the US military - Army, Navy Air Force, Marine Corps - share the moments of their service that matter most. These powerful true stories of courage, honour and duty from those who have sacrificed are at once humbling and inspiring. What defines them is the shared ethos- 'We all need to serve something bigger than ourselves.' Whether they're jumping out of planes, being shot at on the ground, or feeling like they might never get back home, 'When the fear shows up,' explains a Marine Corps rifleman, 'I tell myself I can do it - I will do it. And I do.' From armour technicians and tank commanders to truck drivers, from combat medics and flight nurses to psychological operatives, from training to deployment in country all across the globe - and post-tour life on the home front - each and every one of these heroes embodies the warrior spirit in their daily work. ...Show more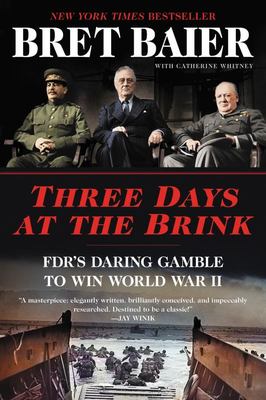 $39.99
NZD
Category: Military | Series: Three Days Ser.
From the #1 bestselling author of Three Days in Moscow and anchor of Fox News Channel's Special Report with Bret Baier comes a gripping history of the secret meeting that set the stage for victory in World War II.
$29.99
NZD
Category: Military
The best narrative history of the Korean conflict' - Guardian 'Excellent, readable history by a master of the genre' - Daily Mail ______________On 25 June 1950 the invasion of South Korea by the Communist North launched one of the bloodiest conflicts of the last century. The seemingly limitless power of the Chinese-backed North was thrown against the ferocious firepower of the UN-backed South in a war that can be seen today as the stark prelude to Vietnam.Max Hastings drew on first-hand accounts of those who fought on both sides to produce this vivid and incisive reassessment of the Korean War, bringing the military and human dimensions into sharp focus. Critically acclaimed on publication, with a brand new introduction, The Korean War remains the best narrative history of this conflict.______________'A brilliant tour-de-force' - Times Literary Supplement ...Show more
$45.00
NZD
Category: History
How the human history of conflict has transformed the world we live in - for good and evil. The time since the Second World War has been seen by some as the longest uninterrupted period of harmony in human history: the 'long peace', as Stephen Pinker called it. But despite this, there has been a milita ry conflict ongoing every year since 1945. The same can be said for every century of recorded history. Is war, therefore, an essential part of being human?  In War, Professor Margaret MacMillan explores the deep links between society and war and the questions they raise. We learn when war began - whether among early homo sapiens or later, as we began to organise ourselves into tribes and settle in communities. We see the ways in which war reflects changing societies and how war has brought change - for better and worse.  Economies, science, technology, medicine, culture: all are instrumental in war and have been shaped by it - without conflict it we might not have had penicillin, female emancipation, radar or rockets. Throughout history, writers, artists, film-makers, playwrights, and composers have been inspired by war - whether to condemn, exalt or simply puzzle about it. If we are never to be rid of war, how should we think about it and what does that mean for peace? ...Show more
$40.00
NZD
Category: Military | Reading Level: near fine
An award-winning historian plumbs the depths of Hitler and Stalin's vicious regimes, and shows the extent to which they brutalized the world around them. Two 20th century tyrants stand apart from all the rest in terms of their ruthlessness and the degree to which they changed the world around them. Brie fly allies during World War II, Adolph Hitler and Josef Stalin then tried to exterminate each other in sweeping campaigns unlike anything the modern world had ever seen, affecting soldiers and civilians alike. Millions of miles of Eastern Europe were ruined in their fight to the death, millions of lives sacrificed. Laurence Rees has met more people who had direct experience of working for Hitler and Stalin than any other historian. Using their evidence he has pieced together a compelling comparative portrait of evil, in which idealism is polluted by bloody pragmatism, and human suffering is used casually as a political tool. It's a jaw-dropping description of two regimes stripped of moral anchors and doomed to destroy each other, and those caught up in the vicious magnetism of their leadership. ...Show more
$32.99
NZD
Category: Military
A story of unsung bravery at a defining moment in Britain's history'A fascinating, beautifully written story I had never heard before' Hugh GrantWe like to think we know the story of how Britain went to war with Germany in 1939, but there is one chapter that has never been told. In the early 1930s, a gr oup of young, queer British MPs visited Berlin on a series of trips that would change the course of the Second World War. As Hitler rose to power, they watched the Nazis arrest their gay and Jewish friends, send them to concentration camps and murder them. These men were some of the first to warn Britain about Hitler, repeatedly speaking out against their government's policy of appeasing him. Prime Minister Neville Chamberlain hated them. Branding them 'the glamour boys', he had them followed, harassed, spied upon and derided in the press. They suffered abuse, innuendo and threats of de-selection. At a time when even the suggestion of homosexuality could land you in prison, the bravery these men were forced to show in their personal lives gave them extraordinary courage in public. Adept at hiding their true nature, some became talented spies, while others witnessed the brutality of Hitler's camps first hand. Four of them died in action. And without them, this country would never have faced down the Nazis. Based on years of archival research, this is a story of unsung bravery at a defining moment in Britain's history.   ...Show more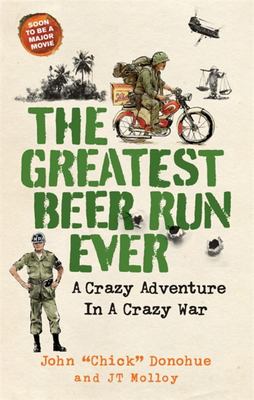 $37.99
NZD
Category: Biography
An incredible true story of how, in 1967 - having seen students protesting against the Vietnam war - Chickie Donohue and his New York City bar friends decided that someone should go to Vietnam and take their soldier pals a beer and show them that SOMEONE appreciates what they're doing out there. It wou ld be the Greatest Beer Run Ever! But who'd be crazy enough to do it? One man was up for the challenge: John "Chickie" Donohue. A U. S. Marine Corps veteran turned merchant mariner, Chickie decided he wasn't about to desert his buddies on the front lines when they needed him most. In THE GREATEST BEER RUN EVER, Chickie sets off on an adventure that changes his life forever. Armed with Irish luck and a backpack full of alcohol, he makes his way to Qui Nho'n, tracking down his disbelieving friends one by one. But Chickie sees more of the war than he ever bargained for, unexpectedly getting caught up for a night on the front line by the Demilitarized Zone, and in Saigon during the Tet Offensive. Donohue talks his way in and out of situations; learns a lot about himself and most importantly, changes his view on the Vietnam War, seeing first-hand the craziness of the whole endeavor and ultimately realising that the protesters were right. ...Show more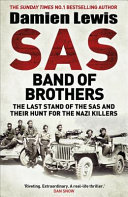 $37.99
NZD
Category: Military
The new SAS epic from bestselling military historian Damien Lewis We share the triumphs and tragedies of a group of elite soldier trailblazers as they commit daring raids behind enemy lines in 1944, manage an against the odds escape to victory, and then seek post-war retribution for the terrible murder of their captured comrades. SAS BAND OF BROTHERS is replete with action, peppered with great characters, and features two of the most daring escapes of WWII. It ends with the hunted becoming the hunters - a group of men intent on seeking out the Nazis responsible for their brethren's deaths, on an ultra-deniable SAS mission to avenge a war crime. This is the new bestseller from Damien Lewis. It bears all his hallmarks - an epic, page-turning special forces narrative based on hitherto unavailable personal testimony and private family archives. ...Show more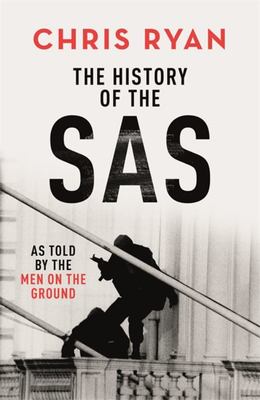 $27.99
NZD
Category: Military | Reading Level: near fine
'Drawing on the stories of the soldiers who were there, this dramatic history of the SAS is full of bravado. Forged to fight guerrillas in the sweltering jungles of Malaya... Ryan writes with the authority of a man familiar with every nuance of the regiment's tactics, training, weapons and equipment.' - Sunday Times Culture Tasked with storming mountain strongholds in the desert. Trained to hunt down the world's most wanted terrorists. This is the extraordinary story of 22 SAS. The history of the modern SAS is one of the great successes of post-war Britain. Since it was revived in 1950 to combat Communist insurgents, the Regiment has gone from strength to strength, fighting covert wars in Oman, Borneo, Northern Ireland, the Falklands, the Persian Gulf and beyond. In the process, it has become one of the most indispensable, and at times controversial, units in the British army Today, the SAS is regarded as the world's leading Special Forces unit, renowned for its demanding Selection course and its relentless ability to adapt to the changing nature of warfare. More than anything else, however, it is the determination and ingenuity of the SAS soldiers that has made the Regiment what it is today. Drawing on his extensive network of contacts and his own experiences, Chris Ryan tells the story of the men on the ground. From the earliest patrols in the Malayan jungle, through to the storming of the Iranian Embassy, the daring raids behind enemy lines in the Gulf War, and up-to-minute missions to capture or kill notorious terrorists - this is the gripping, no-holds-barred account of Regiment operations. Above all, it is a story of elite soldiers fighting, and triumphing, against seemingly impossible odds. ...Show more
$39.99
NZD
Category: Military
Anthony 'Harry' Moffitt spent more than twenty years in the SAS. His decades of service and his multiple tours in East Timor, Iraq and Afghanistan made him one of the regiment's most experienced and recognised figures.   Alongside the SAS, Harry's other lifetime love is cricket. An improvised game of cr icket was often the circuit-breaker Harry and his team needed after the tension of operations. He began a tradition of organising matches wherever he was sent, whether it was in the mountains of East Timor with a fugitive rebel leader, or on the dusty streets of Baghdad, or in exposed Forward Operating Bases in the hills of Afghanistan. Soldiers, locals and even visiting politicians played in these spontaneous yet often bridge-building games. As part of the tradition, Harry also started to take a cricket bat with him on operational tours, eleven of them in total. They'd often go outside the wire with him and end up signed by those he met or fought alongside. These eleven bats form the basis for Harry's extraordinary memoir. It's a book about combat, and what it takes to serve in one of the world's most elite formations. It's a book about the toll that war takes on soldiers and their loved ones. And it's a book about the healing power of cricket, and how a game can break down borders in even the most desperate of circumstances.     ...Show more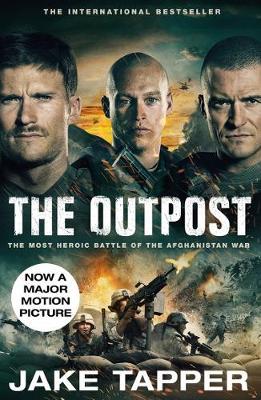 $27.99
NZD
Category: Military
NOW A MAJOR MOTION PICTURE The heartbreaking and inspiring story of one of the deadliest battles of the Afghanistan war, acclaimed by critics as a classic. 'A mind-boggling, all-too-true story of heroism, hubris, failed strategy, and heartbreaking sacrifice' Jon Krakauer, author of Into the Wild At 5:58 AM on October 3rd, 2009, Combat Outpost Keating, located in frighteningly vulnerable terrain in Afghanistan just 14 miles from the Pakistani border, was viciously attacked. Though the 53 soldiers stationed there prevailed against nearly 400 Taliban fighters, their casualties made it the deadliest fight of the war that year. Four months after the battle, a review revealed that there was no reason for the troops at Keating to have been there in the first place. In The Outpost, Jake Tapper gives us the powerful saga of COP Keating, from its establishment to eventual destruction, introducing us to an unforgettable cast of soldiers and their families. This modern classic of military history is an indictment of the management of the war in Afghanistan, and a thrilling tale of true courage in the face of impossible odds. ...Show more
$29.99
NZD
Category: Military | Reading Level: Very Good
As a first-hand account of life in the firestorm of World War One, The Devil's Own War is hard to beat.