$37.99
NZD
Category: Military
The new SAS epic from bestselling military historian Damien Lewis We share the triumphs and tragedies of a group of elite soldier trailblazers as they commit daring raids behind enemy lines in 1944, manage an against the odds escape to victory, and then seek post-war retribution for the terrible murder of their captured comrades. SAS BAND OF BROTHERS is replete with action, peppered with great characters, and features two of the most daring escapes of WWII. It ends with the hunted becoming the hunters - a group of men intent on seeking out the Nazis responsible for their brethren's deaths, on an ultra-deniable SAS mission to avenge a war crime. This is the new bestseller from Damien Lewis. It bears all his hallmarks - an epic, page-turning special forces narrative based on hitherto unavailable personal testimony and private family archives. ...Show more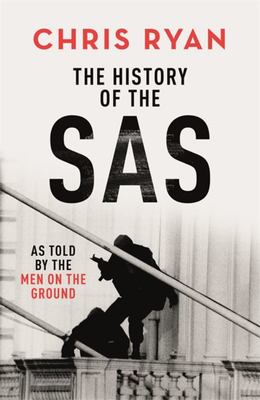 $27.99
NZD
Category: Military
'Drawing on the stories of the soldiers who were there, this dramatic history of the SAS is full of bravado. Forged to fight guerrillas in the sweltering jungles of Malaya... Ryan writes with the authority of a man familiar with every nuance of the regiment's tactics, training, weapons and equipment.' - Sunday Times Culture Tasked with storming mountain strongholds in the desert. Trained to hunt down the world's most wanted terrorists. This is the extraordinary story of 22 SAS. The history of the modern SAS is one of the great successes of post-war Britain. Since it was revived in 1950 to combat Communist insurgents, the Regiment has gone from strength to strength, fighting covert wars in Oman, Borneo, Northern Ireland, the Falklands, the Persian Gulf and beyond. In the process, it has become one of the most indispensable, and at times controversial, units in the British army Today, the SAS is regarded as the world's leading Special Forces unit, renowned for its demanding Selection course and its relentless ability to adapt to the changing nature of warfare. More than anything else, however, it is the determination and ingenuity of the SAS soldiers that has made the Regiment what it is today. Drawing on his extensive network of contacts and his own experiences, Chris Ryan tells the story of the men on the ground. From the earliest patrols in the Malayan jungle, through to the storming of the Iranian Embassy, the daring raids behind enemy lines in the Gulf War, and up-to-minute missions to capture or kill notorious terrorists - this is the gripping, no-holds-barred account of Regiment operations. Above all, it is a story of elite soldiers fighting, and triumphing, against seemingly impossible odds. ...Show more
$39.99
NZD
Category: Military
Anthony 'Harry' Moffitt spent more than twenty years in the SAS. His decades of service and his multiple tours in East Timor, Iraq and Afghanistan made him one of the regiment's most experienced and recognised figures.   Alongside the SAS, Harry's other lifetime love is cricket. An improvised game of c ricket was often the circuit-breaker Harry and his team needed after the tension of operations. He began a tradition of organising matches wherever he was sent, whether it was in the mountains of East Timor with a fugitive rebel leader, or on the dusty streets of Baghdad, or in exposed Forward Operating Bases in the hills of Afghanistan. Soldiers, locals and even visiting politicians played in these spontaneous yet often bridge-building games. As part of the tradition, Harry also started to take a cricket bat with him on operational tours, eleven of them in total. They'd often go outside the wire with him and end up signed by those he met or fought alongside. These eleven bats form the basis for Harry's extraordinary memoir. It's a book about combat, and what it takes to serve in one of the world's most elite formations. It's a book about the toll that war takes on soldiers and their loved ones. And it's a book about the healing power of cricket, and how a game can break down borders in even the most desperate of circumstances. ...Show more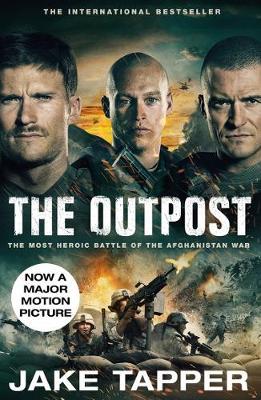 $27.99
NZD
Category: Military
NOW A MAJOR MOTION PICTURE The heartbreaking and inspiring story of one of the deadliest battles of the Afghanistan war, acclaimed by critics as a classic. 'A mind-boggling, all-too-true story of heroism, hubris, failed strategy, and heartbreaking sacrifice' Jon Krakauer, author of Into the Wild At 5:58 AM on October 3rd, 2009, Combat Outpost Keating, located in frighteningly vulnerable terrain in Afghanistan just 14 miles from the Pakistani border, was viciously attacked. Though the 53 soldiers stationed there prevailed against nearly 400 Taliban fighters, their casualties made it the deadliest fight of the war that year. Four months after the battle, a review revealed that there was no reason for the troops at Keating to have been there in the first place. In The Outpost, Jake Tapper gives us the powerful saga of COP Keating, from its establishment to eventual destruction, introducing us to an unforgettable cast of soldiers and their families. This modern classic of military history is an indictment of the management of the war in Afghanistan, and a thrilling tale of true courage in the face of impossible odds. ...Show more
$29.99
NZD
Category: Military | Reading Level: Very Good
As a first-hand account of life in the firestorm of World War One, The Devil's Own War is hard to beat.
$48.00
NZD
Category: Biography
At the height of the pandemic, ninety-nine-year-old WWII veteran Captain Tom Moore began walking laps of his garden to raise e1000 for the NHS. By the time of his 100th birthday, he'd reached e32 million and captured the hearts of the nation. In his official autobiography, announced alongside the creati on of the Captain Tom Foundation, he tells us not only of his long life, serving in Burma in the war and racing motorbikes, but also how an old soldier with a can-do, never-give-up attitude inspired a nation to believe anything is possible by reminding us it is never too late. ...Show more
$45.00
NZD
Category: Military
Written by a highly decorated soldier and leading military history expert, this is an innovative, richly detailed and visually stunning overview of history's most destructive conflict.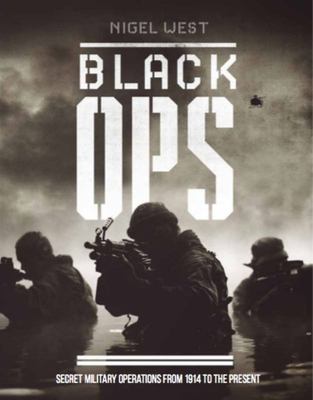 $45.00
NZD
Category: Military
Black Opsis a thrilling compendium of undercover warfare from around the world. Here you will meet the most hardened soldiers and operatives facing extraordinary dangers deep behind enemy lines. The book features many amazing stories from World War II, such as the assassination of Holocaust architect R einhard Heydrich by Britain's Special Operations Executive, which in 1940 received its mission from Churchill to 'set Europe ablaze' in the battle against Nazi tyranny. Also told are the stories of Stalin's favourite spy; the little-known account of how Japanese military codes were cracked; and Operation Mincemeat, which led to the invasion of Sicily. Written by a leading military intelligence expert, Black Opsranges across a century of remarkable clandestine operations. Starting with Hans Carl Lody, the first German spy during World War I, we also have the plot to assassinate Lenin; the origins of strategic deception; and the Cold War defection of Oleg Gordievsky from the Soviet Union. The book is brought right up to date with the plot to assassinate Osama bin Laden by Navy SEALS in 2011, and the attempted assassination of the Skripals in the UK in 2018, leading to fears that the world is on the brink of a new Cold War. A compelling anthology of spies, soldiers, mercenaries and assassins, Black Opstells the secret history of 20th- and 21st-century warfare. ...Show more
$40.00
NZD
Category: Military
In the quiet Cotswolds village of Great Rollright in 1945, an elegant housewife emerged from her cottage to go on her usual bike ride. A devoted wife and mother-of-three, Mrs Burton seemed to epitomise rural British domesticity.However, rather than pedalling towards the shops with her ration book, she w as racing through the Oxfordshire countryside to gather scientific intelligence from one of the country's most brilliant nuclear physicists. Secrets that she would transmit to Soviet intelligence headquarters via the radio transmitter she was hiding in her outdoor privy. Far from a British housewife, Mrs Burton - born Ursula Kuczynski, and codenamed 'Sonya' - was a German Jew, a dedicated communist, a colonel in Russia's Red Army, and a highly-trained spy. From planning an assassination attempt on Hitler in Switzerland, to spying on the Japanese in Manchuria, and helping the Soviet Union build the atom bomb, Sonya conducted some of the most dangerous espionage operations of the twentieth century. Her story has never been told - until now. Agent Sonya is the exhilarating account of one woman's life; a life that encompasses the rise and fall of communism itself, and altered the course of history. ...Show more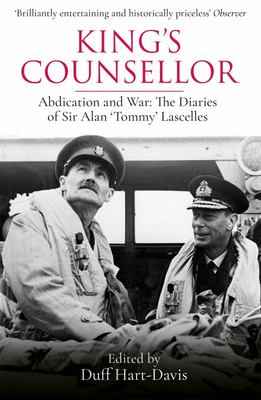 $37.99
NZD
Category: Military
As Assistant Private Secretary to four monarchs, 'Tommy' Lascelles had a ringside seat from which to observe the workings of the royal household and Downing Street during the first half of the 20th century. These fascinating diaries begin with Edward VIII's abdication and end with George VI's death and his daughter Elizabeth's Coronation. In between we see George VI at work and play, a portrait more intimate than any other previously published. This compelling account also includes Princess Margaret's relationship with Peter Townsend, and throws an intriguing new light on the way in which King George VI and Winston Churchill worked together during the Second World War. Lascelles was a fine writer - like most of the best diaries his are a delight to read as well as being invaluable history. ...Show more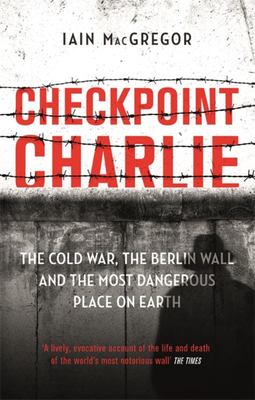 $27.99
NZD
Category: Military
'With a gripping narrative and vivid interviews with those on all sides whose lives were directly affected by that grim symbol of the East-West divide that poisoned Europe for almost half a century, [MacGregor] has made an important contribution to the history of our times' Jonathan Dimbleby 'Captures b rilliantly and comprehensively both the danger and exhilaration that I and other reporters, soldiers, and people experienced intersecting with the wall - a must-read for anyone who wants to understand the Europe we have inherited' Jon Snow A powerful, fascinating, and ground-breaking history of Checkpoint Charlie, the legendary and most important military gate on the border of East and West Berlin where the United States and her allies confronted the USSR during the Cold War. As the thirtieth anniversary of the fall of the Berlin Wall approaches in 2019, Iain MacGregor captures the mistrust, oppression, paranoia, and fear that gripped the city throughout this period. Checkpoint Charlie is about the nerve-wracking confrontation between the West and the Soviet Union that contains never-before-heard interviews with the men who built and dismantled the Wall; lovers who crossed it; relatives and friends who lost family trying to escape over it; German, British, French, and Russian soldiers who guarded its checkpoints; CIA, MI6 and Stasi operatives who oversaw secret operations across its borders; politicians whose ambitions shaped it; journalists who recorded its story; and many more whose living memories contributed to the full story of Checkpoint Charlie. A brilliant work of historical journalism, Checkpoint Charlie is an invaluable record of this period. ...Show more