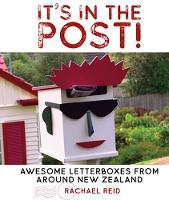 $24.99
NZD
Category: Funny/Quirky
What better way to put a smile on your trusted postie's face than by requiring them to poke your mail into a pig's snout? Why not give passing tourists a chuckle with a converted microwave by your front gate? When it comes to showing off our DIY ingenuity, Kiwis from across the country have risen to the challenge - of reimagining the humble letterbox. This very Kiwi collection showcases the letterboxes of Aotearoa: from the classic to the crazy, the elaborate to the sublime. From cool dudes to kombis, mako sharks to dairy cows, It's in the Post! is sure to delight, get your creative juices flowing and deliver some belly laughs along the way. ...Show more
$14.99
NZD
Category: Funny/Quirky | Series: The\Little Book Of... Ser.
The best dad joke book you'll ever read. Yes, it's that bad. As the ancient adage goes, 'A good dad joke is as bad as a bad dad joke'. On that fuzzy logic alone, 100 per cent of the 180+ dad jokes in this book are pure comedy gold. The jokes included in this tiny tome are revered by dads all over the world - that's how bad they are. Some jokes are old, some are new, some are unrepeatable - but all of them are worn out and tired. If you're a dad, you'll love them. If you're buying it for your dad, don't worry, the book is little for a purpose: should the urge to throw it down the toilet arise, it'll fit in one flush. Like dads themselves, these dad jokes are absolute stinkers. They haven't showered or gone to the gym in a while and, due to bloating, haven't seen their funny bones in a long time. But, like dads themselves, you'd miss them if you didn't hear them every once in a while. They are loveable in their own charming way. But, remember, don't eat all these jokes at once - you'll have a severe nervous breakdown. You have been warned! ...Show more
$19.99
NZD
Category: Funny/Quirky
'Ah! This is the dream!' says Julian one morning. 'With good old British common sense and community spirit like this, there's no reason that we couldn't exist on the island like this for the rest of our days!' What could possibly go wrong . . .? Anne has gathered Julian, Dick, George and, of course, T immy, together for a last nostalgic jaunt in the countryside together before grown-up responsibilities take the four cousins off in different directions. It's only natural that they find their way onto Kirrin Island for a look around, as this might be the last time they're here together as a group. They are planning just to spend the night there and come home the next day, perhaps with a little exploring in the dungeon for old time's sake. But that night they hear the country has gone into lockdown. They are not allowed to leave. With their usual resourcefulness, they are determined to make the best of it, and remain cheerful and healthy. As Anne keeps saying: They're lucky, really, to have all this countryside and fresh air at their disposal!   ...Show more
Dot
by Kieran E. Scott
$26.00
NZD
Category: Funny/Quirky
Are you feeling a little bit (or a lottle bit) anxious?Meet DOT, who's here to help. In this beautiful little hand-drawn book, DOT offers a practical way to comfort and calm anyone anxious, stressed or overwhelmed. For anyone (big or small) who wants to take a moment and some nice, deep breaths.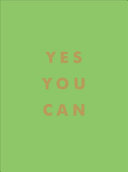 $19.99
NZD
Category: Funny/Quirky
You've got thisBreak free from doubt, challenge your limits, and embrace the beauty of self-belief. This empowering book of quotes has got your back at every step, assuring you that the answer is always YES YOU CAN.

$22.99
NZD
Category: Funny/Quirky
So small, so cute and yet so spiky! With the tiniest little legs, noses and ears and the cutest little faces, these hedgehogs have got us head over heels in love. This gorgeous book guarantees smiles, happiness and a lot of huggable hedgehogs.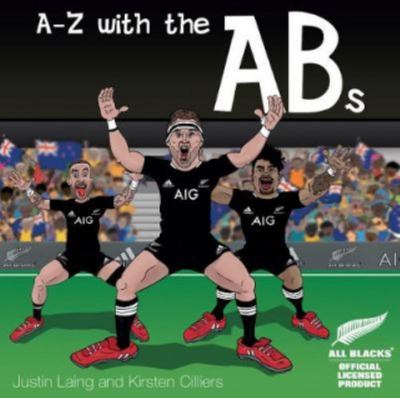 $19.99
NZD
Category: Funny/Quirky
A-Z with the ABs is a perfect gift for the young at heart All Blacks fan in your family! Includes an autograph section to capture your favourite players' signatures! Officially licensed by the All Blacks and New Zealand Rugby Union.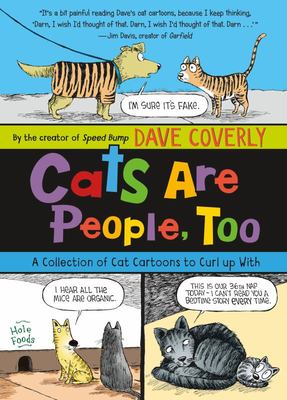 $32.99
NZD
Category: Funny/Quirky
Here is an irresistible collection of clever cat-themed cartoons--a companion title to Dave Coverly's Dogs Are People, Too: A Collection of Cartoons to Make Your Tail Wag. This collection contains over a hundred of Dave's funniest cat cartoons from his nationally syndicated panel Speed Bump, as well as cat doodles and interviews from eight other award-winning cat-loving cartoonists. Filled with cat clichés, cat bloopers, and pop "cature," this is a compelling gift item perfect for animal-lovers of all ages.Christy Ottaviano Books ...Show more
$24.99
NZD
Category: Funny/Quirky
The sequel to the #1 New York Times bestselling phenomenon Strange Planet, featuring more hilarious and poignant adventures from the fascinating inhabitants of Nathan W. Pyle's colourful world. In this eagerly awaited sequel, Nathan takes us back to his charming and instantly recognisable planet colour ed in bright pinks, blues, greens, and purples, providing more escapades, jokes and phrases. Nathan mixes his most popular Instagram comics with more than thirty original works created exclusively for this second volume to explore four major topics: traditions, nature, emotions, and knowledge. He inducts new and longtime fans into a strangely familiar world and its culture, from "cohesion" (marriage) to "mild poison" (alcohol) to the full lyrics to "The Small Eight-Legged Creature" (sung to the tune of The Itsy Bitsy Spider). Bright, colourful, and whimsical - yet charmingly familiar - Stranger Planet is out-of-this-world fun. ...Show more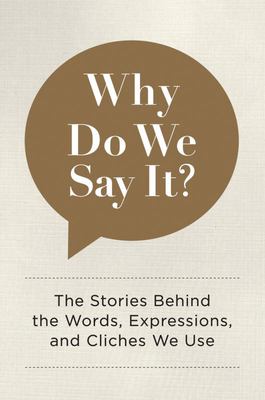 $16.99
NZD
Category: Funny/Quirky
Why Do We Say It? uncovers the roots of the English language and connects them to their intriguing origins. From idioms to cliches, this comprehensive book shows you the way around the English language. The intriguing origins of hundreds of unusual words and expressions are here for your perusal, handil y organised in an alphabetical format. Useful for reference or just for browsing, Why Do We Say It? is also a great way to expand your vocabulary and have fun while doing it. This edition makes a wonderful gift for readers, writers, scholars, and students. Uncover the mysteries of the modern English language and share the facts and trivia with your family and friends. ...Show more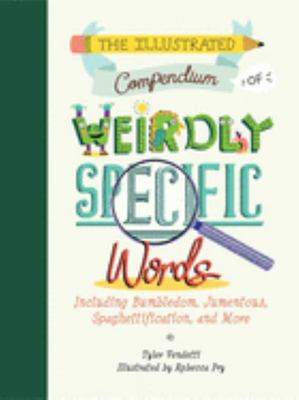 $35.00
NZD
Category: Funny/Quirky | Series: Illustrated Compendium Ser.
The Illustrated Compendium of Weirdly Specific Words is an illustrated dictionary of the 300+ most specific words in the English language, along with their definitions, roots, and (hilarious) usage quotes! Have you ever been lying in your bed, surrounded by crumbs and wrappers, feasting on your fifth p op tart and thought, "I wish there was a word for this"? Well, there is! Accubationis - the practice of eating and drinking while lying down. The English language is populated by many words that have a regular place in everyday conversation, and The Illustrated Compendium of Weirdly Specific Words celebrates these words by featuring definitions, origins and usage, and coupling illustrations. Words include: Badling (noun) - a group of ducks. Crapulence (noun) - sickness resulting from eating too much. Guddle (verb) - fishing only with your hands. Kaiju (noun) - A film genre characterized by giant, terrifying monsters. Slugabed (noun) - A lazy person who stays in bed late. Wegotism (noun) - The excessive use of the word 'we'. With more than 300 insanely specific words, you'd think that you would know a few of them, right? Well, think again! We're willing to wager that you don't know a single one of these words! Unless, of course, you have a special interest in the smell of horse urine (the word for that particular odor is jumentuous). The Illustrated Compendium of Weirdly Specific Words not only captures these words through equally specific illustrations, it also tells you what they mean! And like so many great reference books before it, it is organized in alphabetical order, from aglet to zopissa. Readers will close this book a little bit smarter than they were when they picked it up!  ...Show more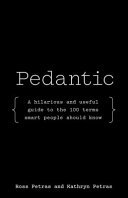 $22.99
NZD
Category: Funny/Quirky
A compendium of 100 words and phrases smart people use-even if they only kinda sorta (secretly don't) know what they mean-with pithy definitions and fascinating etymologies to solidify their meanings.