$27.99
NZD
Category: Nerd/Geek/Super Cool
Enter the genre-defining worlds created by five masters of speculative fiction in The Science Fiction Puzzle Book. Featuring the prolific works of Isaac Asimov, Ray Bradbury, Arthur C. Clarke, Robert A. Heinlein and Ursula K. Le Guin, become part of their futuristic, dystopian and world-building advent ures with this series of enigmatic puzzles. ...Show more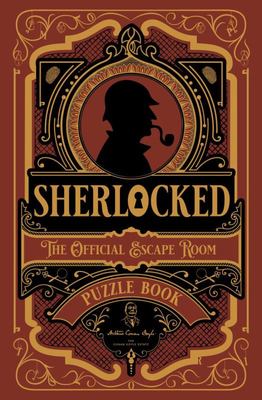 $27.99
NZD
Category: Nerd/Geek/Super Cool
Solve puzzles, choose your path and solve the mystery in this official Sherlock puzzle book! Step into the shoes of the world's favourite detectives and help Holmes and Watson solve a kidnapping case while systematically becoming trapped in a series of locked rooms themselves. This unique puzzle book e mulates the experience of working your way out of an escape room. These have become a popular pastime with puzzlers of all ages, with an estimated 10,000 escape rooms worldwide. The mysteries of the case reveal themselves as you solve logic puzzles, unravel riddles, crack codes, unlock doors and discover secrets. With decisions to make along the way, and four possible endings, you are sure to get lost in this intricate and mysterious tale - but hopefully not forever. With puzzles created by the Escape Room Guys - expert escape room consultants based in the US - and an intriguing story written by professor Tom Ue, this official Sherlock Holmes book is the perfect gift for puzzlers, escape room enthusiasts or Holmes fans. ...Show more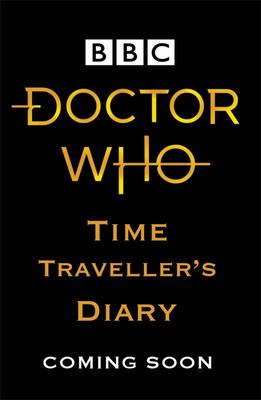 $24.00
NZD
Category: Nerd/Geek/Super Cool | Series: Doctor Who
Whether you're sight-seeing in the constellation of Kasterborous or slumming it on planet Earth, you need to be able keep track of things - especially if you're a time traveller. This handy Time Lord-approved diary is perpetual, so will work whichever year you land in, and with a day to a page there's p lenty of room to record your adventures or plan your next move.   It's also packed with useful information about holidays and anniversaries from all over the galaxy, from New Year's Day (1st January) to the Second Manifestation of Kroll (12th December 2528.) There's even a section of Useful Information, including international dialling codes, conversion tables for weights and measures, quantum mechanical equations, and how to tell a Silurian from a Sea Devil. ...Show more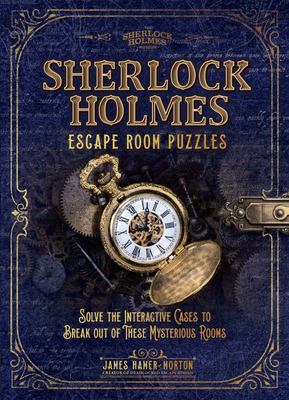 $32.99
NZD
Category: Nerd/Geek/Super Cool | Series: The\Sherlock Holmes Puzzle Collection
The book includes a full story-line and 'rooms' containing a complex series of puzzles that must be solved to move on to the next part of the case. Contains three different levels of hints to help guide you through the rooms.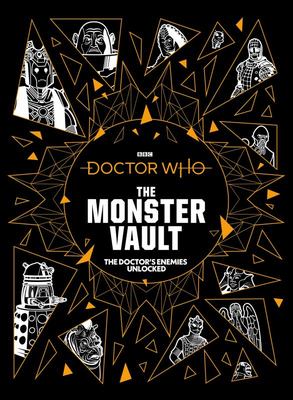 $70.00
NZD
Category: Nerd/Geek/Super Cool
You're going to need a bigger sofa...   Doctor Who's biggest and most comprehensive monster guide yet, The Monster Vault takes you on the ultimate tour of the Whoniverse, discovering and cataloguing every wonderful and terrifying creature the Doctor has ever encountered.   From the notorious Daleks, to evil Stenza warrior Tzim-Sha and the ancient Thijarians, The Monster Vault features in-depth profiles on each monster, showing the Doctor's most dangerous enemies in their natural habitat and unveiling their secret histories. You will also discover how monsters were created and designed, through exclusive behind-the-scenes interviews, anecdotes, case studies and unseen artwork.   This lavish and visually stunning book provides an unrivalled wealth of information, allowing you to explore the rich history of Doctor Who and expand your knowledge and understanding of characters old and new. ...Show more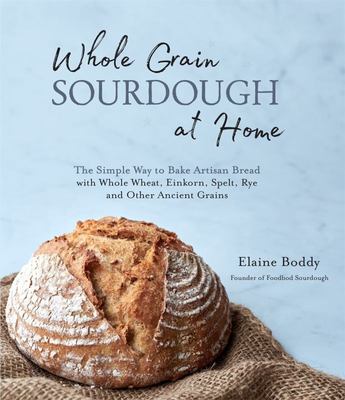 $44.99
NZD
Category: Nerd/Geek/Super Cool
Make Delicious, Whole Grain Bread with Minimal Kneading Baking a loaf of beautiful crusty bread can be intimidating for beginners, especially when you want to include nutrient-dense whole wheat flour and other ancient grains that are famously harder to work with. Elaine Boddy is here to help. She has s pent many years honing the science and art of baking bread with whole grains in her home kitchen. In Whole Grain Sourdough at Home, she shares all of her secrets with you. Elaine's master recipe and philosophy for bread making are all about simplicity, flexibility and having fun. Sourdough does not have to be complicated or require a lot of hands-on work to be great. With one bowl, a handful of simple ingredients, minimal kneading and less than 24 hours, you can have a loaf of delicious whole grain sourdough bread on the table. Elaine has mastered the unique nuances of nutrient-dense flours like whole wheat, einkorn, spelt and rye to create a variety of lovely breads--no dense whole wheat bricks here! Packed with a step-by-step sourdough starter guide, plenty of tips and 60 recipes for everything from sandwich loaves to focaccia, this book gives you everything you need to bake amazing whole grain bread today, tomorrow and beyond. ...Show more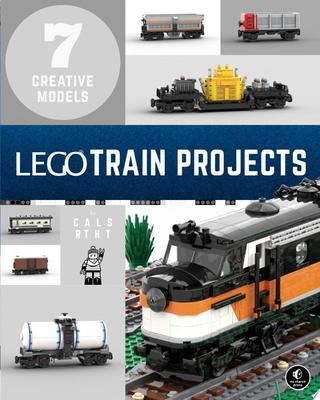 $50.00
NZD
Category: Nerd/Geek/Super Cool
Step-by-step instructions for building 7 realistic LEGO train models. LEGO Train Projects shows you how to build seven detailed train models to get your brick citizens riding the rails in style. Featuring clear, full color, step-by-step instructions, this book makes it easy to build fun, realistic mode ls that will delight train lovers of all ages. ...Show more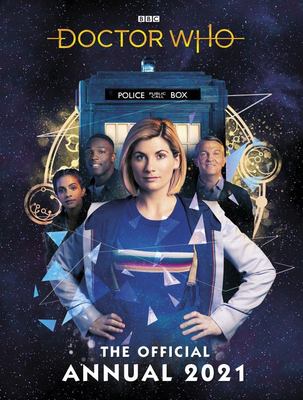 $21.00
NZD
Category: Nerd/Geek/Super Cool | Series: Doctor Who
Join the Doctor for a brand new adventure in the TARDIS! Jam packed withactiv ities, puzzles, stories and so much more, this beautifully illustratedannual will entertain fans for hours.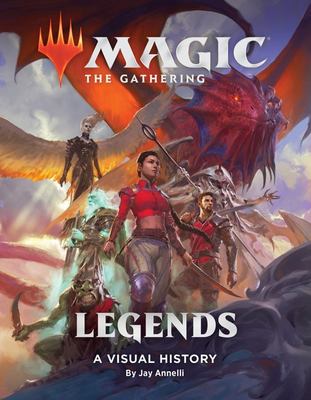 $29.99
NZD
Category: Nerd/Geek/Super Cool
An official guide to the most iconic legends and legendary creatures from the world of Magic: The Gathering The world of Magic: The Gathering is home to many fantastical characters and creatures, but perhaps none so intriguing as its legendary creature cards, which include dragons, demons, angels, gobl ins, vampires, merfolk, wizards, and more. These legendary cards harken back to Magic's early history, having been introduced in one of the first sets of Magic cards (1994's Legends) and in yearly expansions all the way through spring 2020's most recent set.Magic: The Gathering: Legends showcases high-quality reproductions of the most iconic card art from across the game's history--in many instances for the first time outside of the card frame--along with accompanying creature and character histories written by Jay Annelli. This collection also offers exclusive insight into the art and mythology behind some of Magic: The Gathering's most powerful, popular, and enduring legends and legendary creatures. ...Show more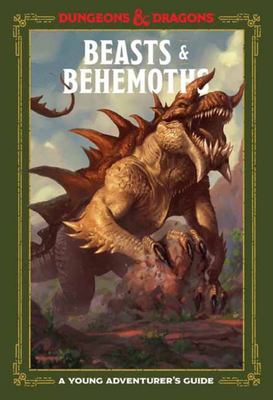 $26.00
NZD
Category: Nerd/Geek/Super Cool | Series: Dungeons & Dragons Young Adventurer's Guides
This illustrated guide transports new players to the magical world of Dungeons & Dragons and presents a one-of-a-kind course on the unusual creatures, from the minuscule to the massive, that fill the fantastic world of the game. This guide features easy-to-follow and entertaining explanations of wh ere to find each beast, their strange abilities and magical powers, and how to defeat them, along with amazing illustrations that will ignite your imagination. Organized by size from small to large, bigger and more dangerous monsters are introduced with every turn of the page. Beasts & Behemoths is a perfect way for new players and young fantasy fans to learn about the monsters an adventuring party can meet, with profiles full of example encounters and storytelling tips that encourage creative problem-solving skills when battling beastly foes. ...Show more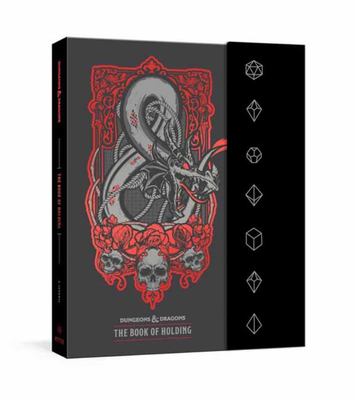 $40.00
NZD
Category: Nerd/Geek/Super Cool | Series: Dungeons & Dragons Ser.
Richly packaged and highly customizable, this officially licensed blank journal is a must-have keepsake for Dungeons & Dragons fans of all levels. Each section of the journal is filled with gridded or lined pages and includes five spreads of interstitial artwork as well as a back pocket for storing character sheets and notes. Whether you're a die-hard dungeon master looking to plot your next campaign, or a part-time player wanting to represent your favourite game, this one-of-a-kind journal is the ultimate companion to any RPG lover's quest. ...Show more
Complete Vehicles (Star Wars)
by Pablo Hidalgo; Jason Fry; Kerrie Dougherty; Curtis Saxton; David West Reynolds; Ryder Windham
$70.00
NZD
Category: Nerd/Geek/Super Cool
Explore the epic Star Wars saga through incredible cross-sections More than 100 magnificent cross-section artworks bring the vehicles of Star Wars to life. New cross-sections, amazing detail, and comprehensive text make this the ultimate reference to the craft of a galaxy far, far away.... SEE - Poe Dam eron's X-wing in action - The terrifying power of Darth Vader's TIE Advanced x1 - Obi-Wan Kenobi's fast and agile Jedi starfighter DISCOVER - The inner workings of Rey's speeder - The advanced technology of the Rebel Alliance's U-wing - The devastating weaponry of the Death Star EXPLORE - The famous corridors of the Millennium Falcon - The brutal design of Darth Maul's Sith Infiltrator - The mighty AT-AT walker & . 2020 Lucasfilm Ltd ...Show more