$32.99
NZD
Category: Health
'It is hard to imagine a more timely book ... much of the modern world will make more sense having read it.' The Times'Brilliant and authoritative' - Alex Bellos, author of Alex's Adventures in Numberland A deadly virus suddenly explodes into the population. A political movement gathers pace, and then q uickly vanishes. An idea takes off like wildfire, changing our world forever. We live in a world that's more interconnected than ever before. Our lives are shaped by outbreaks - of disease, of misinformation, even of violence - that appear, spread and fade away with bewildering speed. To understand them, we need to learn the hidden laws that govern them. From 'superspreaders' who might spark a pandemic or bring down a financial system to the social dynamics that make loneliness catch on, The Rules of Contagion offers compelling insights into human behaviour and explains how we can get better at predicting what happens next.Along the way, Adam Kucharski explores how innovations spread through friendship networks, what links computer viruses with folk stories - and why the most useful predictions aren't necessarily the ones that come true. ...Show more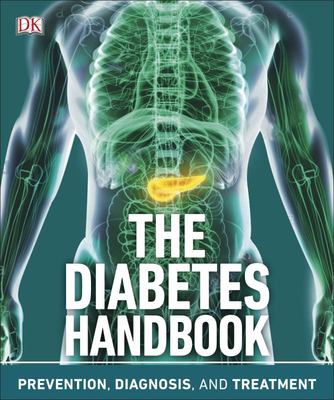 $30.00
NZD
Category: Health
If you or a loved one is living with type 1 or type 2 diabetes, you need this friendly guide to managing health, diet, physical activity, and treatment. This book is packed with simple, easy-to-understand explanations of how diabetes works and practical, positive advice for preventing or living with it . Illustrated in full colour throughout, it includes step-by-step illustrated sequences, flowcharts, and diagrams. Routines such as how to monitor and control blood glucose are explained in the clearest possible way. Find out how the types of diabetes differ, what signs to look out for, how to care for children with diabetes, how to reduce the risk of long-term complications, what to do in emergencies, and how to stay motivated and positive. The Diabetes Handbook will help you make successful lifestyle choices to promote health, be active, eat healthily, and thrive, not just survive. ...Show more
$32.99
NZD
Category: Health
Too many men are suffering with their emotional health issues in silence, and male suicide rates are high. Men are affected by everyday stress, high workloads, anxiety and depression, loss of confidence or identity, relationship breakdowns, family disruption, addictions and trauma -- just the same as wo men. But society has placed a stigma on men's mental health. Men have found it hard to reach out in the past because of a sense of shame that comes from our society. But men are changing. They are re-defining what it is to be "strong," and are more open to understanding their emotions and reaching out for help. The Changing Man: A Mental Health Guide explores a range of issues affecting men's emotional health and well-being, and provides a collection of tried and tested tools to ensure no man suffers in silence again. From dealing with addiction, to bettering relationships, overcoming depression, working through sexuality concerns and realising that it is okay not to be okay, The Changing Man's methods and knowledge may just change your emotional health for the better. No shame. No silence. No anger. ...Show more
$24.99
NZD
Category: Health
A simple, clear, scientifically proven plan to boost metabolic health and help our immunity to the virus Covid-19 by one of the world's most influential cardiologists. Dr Aseem Malhotra, a leading NHS cardiologist, has led the way in citing obesity, Type 2 diabetes and heart disease as frequent factors in those hospitalised with coronavirus. He shows how they result from poor metabolic health, including an over-dependence on ultra-processed foods, which seriously affects our immune response. In this life-changing 21 Day Plan he brings us the good news that we can reverse our health and rapidly improve our resilience to infection and disease through just a few simple lifestyle changes - to our diet, how we exercise and sleep, and reduce stress. ...Show more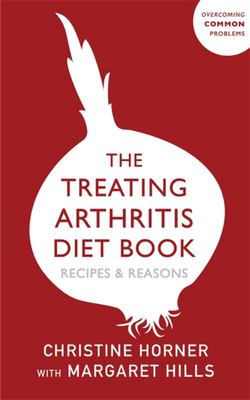 $37.99
NZD
Category: Health
FOODS TO HELP AND HEAL ARTHRITIS - EAT BETTER, FEEL BETTER Hundreds of thousands of people with arthritis have been helped by the Margaret Hills Clinic and by Margaret's bestselling book, Treating Arthritis: The Drug-free Way. This companion title, completely updated with all-new recipes, offers a full range of nutritional resources to bring about an improvement for anyone struggling with pain and mobility. Embracing the simple principles that make this drug-free protocol so effective, this book offers hundreds of recipes and dietary plans, as well as an overview of why diet is so important for managing arthritis. It caters for vegetarians and vegans, and has recommendations for those managing auto-immune conditions such as coeliac disease, or food allergies. There are clean, contemporary and delicious meals for every season, as well as such essentials as smoothies, juices, bone broth and healthful bread recipes. With an emphasis on fresh, raw, local ingredients, the recipes in this book complement the Treating Arthritis programme to offer gentle, natural and manageable steps to reduce pain and improve mobility. ...Show more
$35.00
NZD
Category: Health
In the course of research, Tim Spector has been shocked to discover how little scientific evidence there is for many of our most deep-rooted ideas about food. Is salt really bad for you? Is fish good for you? What about coffee, red meat, or saturated fats? Can pregnant women rely on their doctor's advic e about what to eat? Does gluten-free food carry any health benefits at all? Do doctors know anything about nutrition? In twenty short, myth-busting chapters, Tim Spector reveals why almost everything we've been told about food is wrong. He reveals the scandalous lack of good scientific evidence for many medical and government food recommendations, and how the food industry holds sway over these policies. These are urgent issues that matter not just for our health as individuals but for the future of the planet. Spoon-Fed forces us to question every diet plan, government recommendation, miracle cure or food label we encounter, and encourages us to rethink our whole relationship with food. ...Show more
$39.99
NZD
Category: Health
A vital, timely text on the viruses that cause pandemics and how to face them, by theNew York Times bestselling author ofHow Not to Die. From tuberculosis to bird flu and HIV to coronavirus, these infectious diseases share a common origin story: human interaction with animals. Otherwise known as zoonot ic diseases for their passage from animals to humans, these pathogens--both pre-existing ones and those newly identified--emerge and re-emerge throughout history, sparking epidemics and pandemics that have resulted in millions of deaths around the world. How did these diseases come about? And what--if anything--can we do to stop them and their fatal march into our countries, our homes, and our bodies? InHow to Survive a Pandemic, Dr. Michael Greger, physician and internationally-recognized expert on public health issues, delves into the origins of some of the deadliest pathogens the world has ever seen. Tracing their evolution from the past until today, Dr. Greger spotlights emerging flu and coronaviruses as he examines where these pathogens originated, as well as the underlying conditions and significant human role that have exacerbated their lethal influence to large, and even global, levels. As the world grapples with the devastating impact of the novel coronavirus 2019, Dr. Greger reveals not only what we can do to protect ourselves and our loved ones during a pandemic, but also what human society must rectify to reduce the likelihood of even worse catastrophes in the future. ...Show more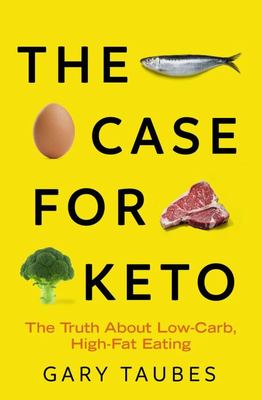 $32.99
NZD
Category: Health
A revelatory expose of the bad science behind conventional weight loss advice, arguing for low-carb high-fat diets, from the bestselling author of The Case Against Sugar.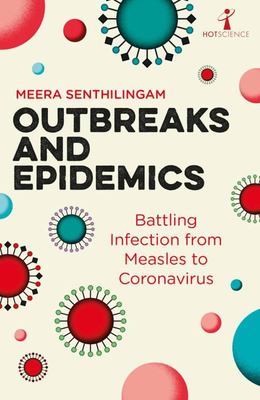 $22.99
NZD
Category: Health | Series: Hot Science Ser.
The latest title in Icon's Hot Science series, exploring the cutting edge of science and technology. For centuries mankind has waged war against the infections that, left untreated, would have the power to wipe out communities, or even entire populations. Yet for all our advanced scientific knowledge, only one human disease - smallpox - has ever been eradicated globally. In recent years, outbreaks of Ebola and Zika have provided vivid examples of how difficult it is to contain an infection once it strikes, and the panic that a rapidly spreading epidemic can ignite. But while we chase the diseases we are already aware of, new ones are constantly emerging, initiating a new race to identify them. At the same time, antimicrobial resistance is harnessing infections that we once knew how to control, enabling them to thrive once more. Meera Senthilingam presents a timely look at humanity's ongoing battle against infection, examining the successes and failures of the past, along with how we are confronting the challenges of today, and our chances of eradicating disease in the future. ...Show more
$37.99
NZD
Category: Health
The bestselling, big-hearted and down-to-earth chefs, The Hairy Bikers, return with 80 delicious recipes designed to help tackle Type 2 diabetes.In this exciting new series, the Hairy Bikers prove that you can still eat your favourite foods while staying healthy and losing weight. With their delicious, low-cal versions of traditional classics and family favourites, the Bikers take the deprivation out of restrictive diets and are here to help you shift the pounds. Whether you've been struggling with Type 2 diabetes for years or have recently been diagnosed, there's no better time to take action and make a change than now. Packed with easy to-understand advice and simple and tasty recipes, this book makes getting your health back on track easier than ever before. ...Show more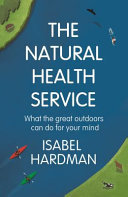 $32.99
NZD
Category: Health
'Brilliant' -- Matt Haig In 2016, Isabel Hardman's mind, in her own words, 'stopped working' as she fell prey to severe depression and anxiety. She took time off on long-term sick leave and despite several relapses has returned to work with a much improved ability to cope. She has since become one of t he UK's most prominent public voices on mental health. She credits her better health to her passion for exercise, nature and the great outdoors - from horse-riding and botany to cold-water swimming and running. In The Natural Health Service, she draws on her own personal experience, interviews with mental illness sufferers and psychologists, and the latest research to examine what role wildlife and exercise can play in helping anyone cope with mental illness. Straight-talking, thoroughly-researched, and compassionate, this important and often funny book will fascinate anyone touched by a mental health condition, whether themselves or through the experiences of a loved-one. ...Show more
$32.99
NZD
Category: Health
A practical and humorous guide that takes the worst thing about being a woman and turns it into the best thing, by 'period preacher', cult folk singer and former sex education teacher.