$24.99
NZD
Category: Thriller
THE SENSATIONAL NEW PSYCHOLOGICAL THRILLER FROM THE INTERNATIONALLY BESTSELLING AUTHOR OF THE GIRL BEFORE 'The kind of book that keeps you up at night' My Weekly 'Utterly terrifying and compelling' Stephanie Wrobel 'JP Delaney is King of Thrillers and Playing Nice is his best book yet' Fiona Cummins 'T here is a precision about Delaney's characters that propels his twisty plots into unexpected and utterly convincing scenarios' Daily Mail Pete Riley answers the door one morning to a parent's worst nightmare. On his doorstep is Miles Lambert, who breaks the devastating news that Pete's two-year-old, Theo, isn't Pete's real son - their babies got mixed up at birth. The two families - Pete, his partner Maddie, and Miles and his wife Lucy - agree that, rather than swap the boys back, they'll try to find a more flexible way to share their children's lives. But a plan to sue the hospital triggers an investigation that unearths disturbing questions about just what happened the day the babies were switched. And when Theo is thrown out of nursery for hitting other children, Maddie and Pete have to ask themselves: how far do they want this arrangement to go? What secrets lie hidden behind the Lamberts' smart front door? How much can they trust the real parents of their child - or even each other? An addictive psychological thriller, perfect for fans of The Silent Patient and Shari Lapena's The Couple Next Door. See what everyone is saying about JP Delaney, the hottest name in psychological thrillers: 'DAZZLING' - Lee Child 'ADDICTIVE' - Daily Express 'DEVASTATING' - Daily Mail 'INGENIOUS' - New York Times 'COMPULSIVE' - Glamour Magazine 'ELEGANT' - Peter James 'SEXY' - Mail on Sunday 'ENTHRALLING' - Woman and Home 'ORIGINAL' - The Times 'RIVETING' - Lisa Gardner 'CREEPY' - Heat 'SATISFYING' - Reader's Digest 'SUPERIOR' - The Bookseller 'MORE THAN A MATCH FOR PAULA HAWKINS' - Sunday Times ...Show more
$24.99
NZD
Category: Thriller
'Breathtaking... I haven't been so entirely consumed by a book for years' - Telegraph. 'I couldn't put it down. I'll never stop thinking about it' - Ann Patchett FEAR KEEPS THEM RUNNING. HOPE KEEPS THEM ALIVE. Vivid, visceral, utterly compelling, AMERICAN DIRT is the unforgettable story of a mother a nd son's attempt to cross the US-Mexico border. A sensation from the moment it published, it continues to create debate and ignite conversation globally. Yesterday, Lydia had a bookshop. Yesterday, Lydia was married to a journalist. Yesterday, she was with everyone she loved most in the world. Today, her eight-year-old son Luca is all she has left. For him, she will carry a machete strapped to her leg. For him, she will leap onto the roof of a high speed train. For him, she will find the strength to keep running. ...Show more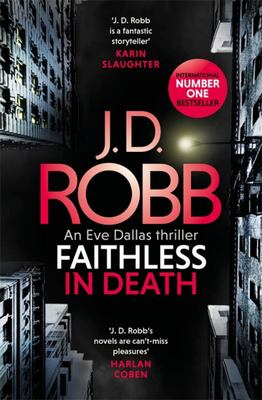 $34.99
NZD
Category: Thriller | Series: In Death Ser.
It's a beautiful Spring day in NYC when Lt. Eve Dallas gets an early morning murder call. A talented young sculptor hasn't had such a perfect day in May. Killed by her own hammer, at first it looks like an argument with a jealous partner but it soon becomes clear that there is much more to this case tha n a lovers' quarrel turned fatal. Eve finds herself drawn into the dark and dangerous world of a secret order. A world in which white supremacy, misogyny and religious fanaticism are everyday activities. Eve has dealt with some tough cases before but is it too much even for her to take on a wealthy, influential organisation with friends in very high places.....? ...Show more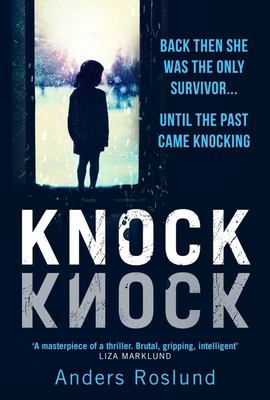 $37.00
NZD
Category: Thriller
From the publisher of Jo Nesbo comes a new international smash-hit Scandi thriller. Set over three explosive days, this is compulsive, heart-pounding storytelling that will keep you on the edge of your seat. He thought she was safe. Then the past came knocking. Seventeen years ago, Inspector Ewert Gren s was called to the scene of a brutal crime. A family had been murdered, with only their five-year-old daughter left behind. The girl was placed under witness protection, but while the case went cold, Grens is still haunted by the memory. When he learns that the apartment where the crime took place is now the scene of a mysterious break-in, Grens fears that someone is intent on silencing the only witness. He must race to find her...before they do. Perfect for fans of Jo Nesbo, Steig Larsson and Samuel Bjork - don't miss out on the latest Scandi-crime sensation. 'A masterpiece of a thriller. Brutal, gripping, intelligent. It left me breathless' Liza Marklund 'An edge of your seat thriller about revenge and treachery during three fateful days' Vi Lser 'Will keep even the most well-read and quality-conscious crime readers in a breathtaking iron grip from beginning to end' DBC, Denmark ...Show more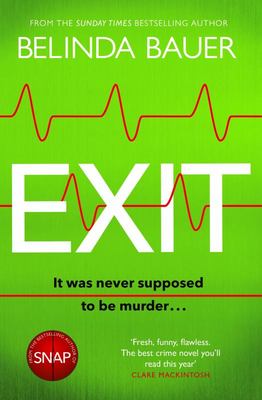 Exit
by Belinda Bauer
$37.00
NZD
Category: Thriller
The sensational new crime novel from the bestselling author of SNAP IT WAS NEVER SUPPOSED TO BE MURDER . . . Pensioner Felix Pink is about to find out that it's never too late . . . for life to go horribly wrong. When Felix lets himself in to Number 3 Black Lane, he's there to perform an act of charit y: to keep a dying man company as he takes his final breath . . . But just fifteen minutes later Felix is on the run from the police - after making the biggest mistake of his life. Now his world is turned upside down as he must find out if he's really to blame, or if something much more sinister is at play. All while staying one shaky step ahead of the law.  'Fresh, funny, flawless: EXIT is a joy from start to finish.' Clare Mackintosh 'Belinda Bauer's fiction teems with life.' Daily Telegraph ...Show more
$32.99
NZD
Category: Thriller
A page-turning World War Two spy thriller, based on true events.   'The Imitator gripped me to the end: I devoured it … What a rare treat to find a novel that offers both white-knuckled suspense and evocative, beautiful prose. I loved it.' - Hannah Kent, author of Burial Rites and The Good People'We tr ade in secrets here, Evelyn. There's no shame in having a few of your own. Our only concern is for who might discover them.'Out of place at boarding school, scholarship girl Evelyn Varley realises that the only way for her to fit in is to be like everyone else. She hides her true self and what she really thinks behind the manners and attitudes of those around her. By the time she graduates from Oxford University in 1939, ambitious and brilliant Evelyn has perfected her performance.War is looming. Evelyn soon finds herself recruited to MI5, and the elite counterintelligence department of Bennett White, the enigmatic spy-runner. Recognising Evelyn's mercurial potential, White schools her in observation and subterfuge and assigns her the dangerous task of infiltrating an underground group of Nazi sympathisers working to form an alliance with Germany.But befriending people to betray them isn't easy, no matter how dark their intent. Evelyn is drawn deeper into a duplicity of her own making, where truth and lies intertwine, and her increasing distrust of everyone, including herself, begins to test her better judgement. When a close friend becomes dangerously ensnared in her mission, Evelyn's loyalty is pushed to breaking point, forcing her to make an impossible decision.A powerfully insightful and luminous portrait of courage and loyalty, and the sacrifices made in their name. ...Show more
$22.99
NZD
Category: Thriller
HOW DO YOU FIND A KILLER WHO KNOWS EVERYTHING ABOUT YOU? 'AS EXCITING AS ANYTHING CONNELLY HAS WRITTEN' THE TIMES * * * * Jack McEvoy is a reporter with a track record in finding killers. But he's never been accused of being one himself. Jack went on one date with Tina Portrero. The next thing he knows, the police are at his house telling Jack he's a suspect in her murder. Maybe it's because he doesn't like being accused of a crime he didn't commit. Or maybe it's because the method of her murder is so chilling that he can't get it out of his head. But as he uses his journalistic skills to open doors closed to the police, Jack walks a thin line between suspect and detective - between investigation and obsession - on the trail of a killer who knows his victims better than they know themselves... Riveting, original and terrifying - this is a masterpiece from #1 bestseller Michael Connelly. * * * * * CRIME DOESN'T COME BETTER THAN CONNELLY. 'One of the very best writers working today in any genre' Sunday Telegraph 'The pre-eminent detective novelist of his generation' Ian Rankin 'Crime thriller writing of the highest order' Guardian 'A superb natural storyteller' Lee Child 'A master' Stephen King 'A genius' Independent on Sunday 'America's greatest living crime writer' Daily Express 'No one writes a better modern thriller than Connelly' Evening Standard ...Show more
$35.00
NZD
Category: Thriller | Series: A\Hayley Chill Thriller Ser.
Hayley Chill descends even deeper into the dangerous political web of Washington, DC, in this thrilling sequel to the "propulsive, page-turning, compelling" (C.J. Box, #1 New York Times bestselling author) national bestseller Deep State. When a series of devastating cyber attacks rock the United States , Hayley Chill is tasked by the "deeper state" to track down their source. NSA analysts insist that Moscow is the culprit, but that accusation brings plenty of complications with Hayley directing the president as a double agent against the Russians. With increasing pressure on the president to steer him towards a devastating war, it's up to Hayley to stop the mysterious computer hacker and prevent World War III--while also uncovering some shocking truths about her own life. Magnificently crafted and perfectly timed, Savage Road is an edge-of-your-seat political thriller ideal for our times. ...Show more
$37.99
NZD
Category: Thriller
City of Vengeance is an explosive debut historical thriller by D. V. Bishop set in Renaissance Florence. Florence. Winter, 1536. A prominent Jewish moneylender is murdered in his home, a death with wide implications in a city powered by immense wealth. Cesare Aldo, a former soldier and now an officer of the Renaissance city's most feared criminal court, is given four days to solve the murder: catch the killer before the feast of Epiphany - or suffer the consequences. During his investigations Aldo uncovers a plot to overthrow the volatile ruler of Florence, Alessandro de' Medici. If the Duke falls, it will endanger the whole city. But a rival officer of the court is determined to expose details about Aldo's private life that could lead to his ruin. Can Aldo stop the conspiracy before anyone else dies, or will his own secrets destroy him first? ...Show more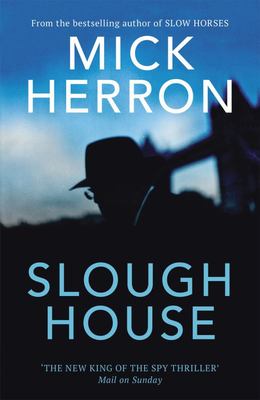 $34.99
NZD
Category: Thriller | Series: Slough House Thriller Ser.
*Soon to be a TV series starring Oscar-award winning actor Gary Oldman as Jackson Lamb* 'The best thriller writer in Britain today' Daily Express 'As a master of wit, satire, insight... Herron is difficult to overpraise' Daily Telegraph 'The greatest comic writer of spy fiction in the English languag e' The Times 'Kill us? They've never needed to kill us,' said Lamb. 'I mean, look at us. What would be the point?' A year after a calamitous blunder by the Russian secret service left a British citizen dead from novichok poisoning, Diana Taverner is on the warpath. What seems a gutless response from the government has pushed the Service's First Desk into mounting her own counter-offensive - but she's had to make a deal with the devil first. And given that the devil in question is arch-manipulator Peter Judd, she could be about to lose control of everything she's fought for. Meanwhile, still reeling from recent losses, the slow horses are worried they've been pushed further into the cold. Slough House has been wiped from Service records, and fatal accidents keep happening. No wonder Jackson Lamb's crew are feeling paranoid. But have they actually been targeted? With a new populist movement taking a grip on London's streets, and the old order ensuring that everything's for sale to the highest bidder, the world's an uncomfortable place for those deemed surplus to requirements. The wise move would be to find a safe place and wait for the troubles to pass. But the slow horses aren't famed for making wise decisions. And with enemies on all sides, not even Jackson Lamb can keep his crew from harm. ...Show more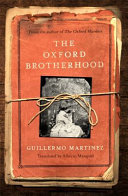 $37.99
NZD
Category: Thriller
Picking up where The Oxford Murders left us, mathematics student G is trying to resurrect his studies, which is proving difficult as he finds himself - and not for the first time - drawn into investigating a series of mysterious crimes. After meeting with a member of the Lewis Carroll Brotherhood, a sta rtling new discovery by Carroll's great niece rocks Oxford, leading to deadly plots, salacious pictures and murder. G must stretch his mathematical mind to its limits to solve the mystery and understand the cryptic workings of the Brotherhood. Until then, nobody, not even G, is safe. A thrilling novel that fans of The Oxford Murders will relish, and inspired by true, strange stories from Caroll's life, The Alice Murders is sure to make you curiouser and curiouser. ...Show more
$32.99
NZD
Category: Thriller
A gripping debut thriller based on the real-life experiences of a former French intelligence operative. Alec de Payns is an operative in the secretive Y Division of the DGSE, France's famed foreign intelligence service. He's the agent at the sharp end of clandestine missions, responsible for eliminatin g terror threats and disrupting illegal nuclear and biological weapons programs. The element the missions have in common is danger - danger to de Payns, to his team and to those who stand in his way. But increasingly it's not just the enemies of France that are being damaged by de Payns' actions. His marriage is under strain, and at the back of his mind lurks the fear that haunts every operative with a family - what if they come after my children? When a routine mission in Palermo to disrupt a terrorist organisation goes fatally wrong, Alec is forced to confront the possibility that they may have been betrayed by a fellow operative. And now he's been tasked to investigate a secretive biological weapons facility in Pakistan. Alec must find out how they're producing a weaponised bacteria capable of killing millions, and what they plan to do with it. But with a traitor in the ranks, it's not just Alec in the firing line. Soon he'll be forced to confront his worst fear - and the potential destruction of Paris itself. This is fiction, but based on the experiences of a real French spy. The knowledge and tradecraft that lie behind Jack Beaumont's taut plotting and brilliant eye for detail enliven every page, making The Frenchman all the more plausible, and all the more frightening. ...Show more