$32.99
NZD
Category: Crime
A respected Nigerian psychologist travels to a remote southern border town to uncover the truth about the murder of three university students When Dr. Philip Taiwo is called on by a powerful Nigerian politician to investigate the public torture and murder of three university students in Port Harcourt, h e has no idea that he's about to be enveloped by a perilous case that is far from cold. Philip is not a detective. He's an investigative psychologist, an academic more interested in figuring out the why of a crime than actually solving it. But when he steps off the plane and into the dizzying frenzy of the provincial airport, he soon realizes that the mob-driven murder of the Okriki Three isn't as straight forward as he thought. With the help of his loyal and streetwise personal driver, Chika, Philip must work against those actively conspiring against him to parse together the truth of what happened to these students. A thrilling and atmospheric mystery, and an unforgettable portrait of the contemporary Nigerian sociopolitical landscape, LIGHTSEEKERS is a wrenching novel tackling the porousness between the first and third worlds, the enduring strength of tribalism and homeland identity, and the human need for connection in the face of isolation. ...Show more
$19.99
NZD
Category: Crime | Series: Vera Stanhope Ser.
DCI Vera Stanhope returns in <i>The Darkest Evening</i>, the ninth novel in <i>Sunday Times </i>bestseller Ann Cleeves' enduringly popular series. Driving home during a swirling blizzard, Vera Stanhope's only thought is to get there quickly. But the snow is so heavy, she become s disoriented and loses her way. Ploughing on, she sees a car slewed off the road ahead of her. With the driver's door open, Vera assumes the driver has sought shelter but when she inspects the car she is shocked to find a young toddler strapped in the back seat. Afraid they will freeze, Vera takes the child and drives on, arriving at Brockburn, a run-down stately home she immediately recognizes as the house her father Hector grew up in. Inside Brockburn a party is in full swing, with music and laughter to herald the coming Christmas. But outside in the snow, a young woman lies dead and Vera knows immediately she has a new case. Could this woman be the child's mother, and if so, what happened to her? A classic country house mystery with a contemporary twist, Ann Cleeves returns with a brilliant Vera novel to savour. ...Show more
Later
by Stephen King
$24.99
NZD
Category: Crime
#1 bestselling author Stephen King returns with a brand-new novel about the secrets we keep buried and the cost of unearthing them. SOMETIMES GROWING UP MEANS FACING YOUR DEMONS The son of a struggling single mother, Jamie Conklin just wants an ordinary childhood. But Jamie is no ordinary child. Born w ith an unnatural ability his mother urges him to keep secret, Jamie can see what no one else can see and learn what no one else can learn. But the cost of using this ability is higher than Jamie can imagine — as he discovers when an NYPD detective draws him into the pursuit of a killer who has threatened to strike from beyond the grave. Later is Stephen King at his finest, a terrifying and touching story of innocence lost and the trials that test our sense of right and wrong. With echoes of King's classic novel It, Later is a powerful, haunting, unforgettable exploration of what it takes to stand up to evil in all the faces it wears. ...Show more
$34.99
NZD
Category: Crime
In this gripping thriller set in New Zealand, New York Times bestselling author Nalini Singh takes you into the twisted world of an exclusive cul-de-sac located on the edge of a sprawling forest.My mother vanished ten years ago.So did a quarter of a million dollars in cash.Now, she's back.Her bones clot hed in scarlet silk.When socialite Nina Rai disappeared without a trace, everyone wrote it off as another trophy wife tired of her wealthy husband. But now her bones have turned up in the shadowed green of the forest that surrounds her elite neighbourhood, a haven of privilege and secrets that's housed the same influential families for decades.The rich live here, along with those whose job it is to make their lives easier. And somebody knows what happened to Nina one rainy night ten years ago. Her son Aarav heard a chilling scream that night, and he's determined to uncover the ugly truth that lives beneath the moneyed elegance . . . but no one is ready for the murderous secrets about to crawl out of the dark.Even the dead aren't allowed to break the rules in this cul-de-sac.Praise for A Madness of Sunshine:'Singh puts her previous writing experience to great effect in this accomplished novel' Sunday Times'An atmospheric read with a compelling sense of the spectacular rugged landscape' Guardian ...Show more
$37.00
NZD
Category: Crime
Propelling the reader back and forth between the 1940s, 1960s and 1980s, The Silent Listener is an unforgettable literary suspense novel set in the dark, gothic heart of rural Australia. In the cold, wet summer of 1960, 11-year-old Joy Henderson lives in constant fear of her father. She tries to make him happy but, as he keeps reminding her, she is nothing but a filthy sinner destined for Hell . . . Yet, decades later, she returns to the family's farm to nurse him on his death bed. To her surprise, her 'perfect' sister Ruth is also there, whispering dark words, urging revenge. Then the day after their father finally confesses to a despicable crime, Joy finds him dead - with a belt pulled tight around his neck . . . For Senior Constable Alex Shepherd, investigating George's murder revives memories of an unsolved case still haunting him since that strange summer of 1960- the disappearance of nine-year-old Wendy Boscombe. As seemingly impossible facts surface about the Hendersons - from the past and the present - Shepherd suspects that Joy is pulling him into an intricate web of lies and that Wendy's disappearance is the key to the bizarre truth. ...Show more
$37.00
NZD
Category: Crime
As a boy, Evan Smoak was pulled out of a foster home and trained off-the-books as a government assassin, codenamed Orphan X. Forced into retirement, Evan Smoak gets an urgent request from someone he never expected - his mother. She needs his help protecting Andrew Duran, a man in the wrong place at the wrong time, with no safe place to hide. Running from a brutal assassination team, Duran's only hope lies with Evan. But when a hidden cabal catches on to what Evan is doing, everything he's fought for is on the line - including his own life. ...Show more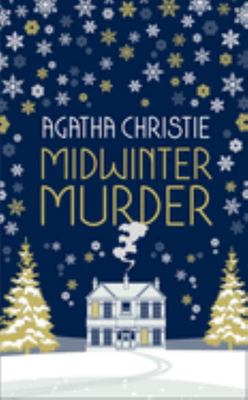 $35.00
NZD
Category: Crime | Series: Poirot Ser.
An all-new collection of winter-themed mysteries from the master of the genre, just in time for the festive period. There's a chill in the air and the days are growing shorter... It's the perfect time to curl up in front of a crackling fireplace with this winter-themed collection from legendary mystery writer Agatha Christie. But beware of deadly snowdrifts and dangerous gifts, poisoned meals and mysterious guests. This compendium of short stories, some featuring beloved detectives Hercule Poirot and Miss Marple, is an essential omnibus for Christie fans and the perfect gift for mystery lovers. INCLUDES THE STORIES: The Chocolate Box A Christmas Tragedy The Coming of Mr Quin The Mystery of the Baghdad Chest The Clergyman's Daughter The Plymouth Express Problem at Pollensa Bay Sanctuary The Mystery of Hunter's Lodge The World's End The Manhood of Edward Robinson Christmas Adventure ...Show more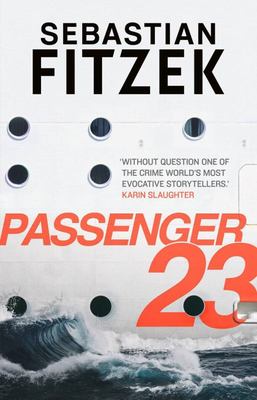 $32.99
NZD
Category: Crime
On average, 23 people per year disappear without a trace from cruise ships. Five years ago it was your wife and child who vanished while at sea. Never before has anyone come back. Until now. A high concept thriller. A high concept thriller from the author of The Package , international number one bestse ller Sebastian Fitzek. On average 23 people a year disappear from the world's cruise ships. They are written off as accidents or suicides. But what if they're not? Five years ago Martin Schwarz, a police psychologist, lost his wife and son. They were holidaying on a cruise ship when they simply vanished. A lacklustre investigation was unable to shed any light on what happened – murder-suicide being the coroner's verdict. It is a verdict that has haunted Martin ever since, blighting his life. But then he is contacted by an elderly woman, a writer, who claims to have information regarding their fate and wants him to come on board The Sultan of the Seas immediately. She explains that his wife and son are not the only mother and child pair to have disappeared. Only a few months ago another mother and daughter also vanished. She believes there may be a serial killer on board. But when the missing daughter reappears – carrying the teddy bear of Martin's missing son – it becomes apparent that the truth could be much, much worse... ...Show more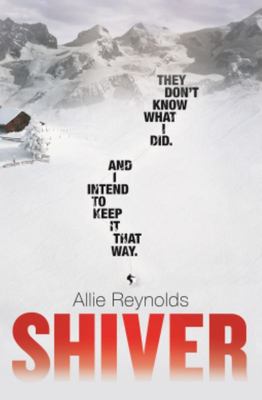 Shiver
by Allie Reynolds
$34.99
NZD
Category: Crime
They don't know what I did. And I intend to keep it that way. How far would you go to win? Hyper-competitive people, mind games and a dangerous natural environment combine to make the must-read thriller of the year. Fans of Lucy Foley and Lisa Jewell will be gripped by spectacular debut novel Shiver. When Milla is invited to a reunion in the French Alps resort that saw the peak of her snowboarding career, she drops everything to go. While she would rather forget the events of that winter, the invitation comes from Curtis, the one person she can't seem to let go. The five friends haven't seen each other for ten years, since the disappearance of the beautiful and enigmatic Saskia. But when an icebreaker game turns menacing, they realise they don't know who has really gathered them there and how far they will go to find the truth. In a deserted lodge high up a mountain, the secrets of the past are about to come to light. ...Show more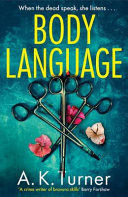 $22.99
NZD
Category: Crime
Meet Cassie Raven. Goth. Londoner. Mortuary assistant.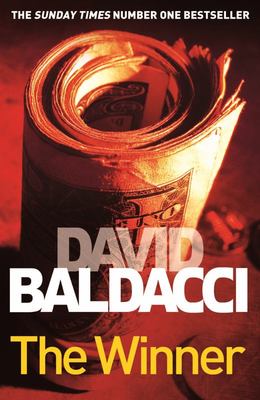 $19.99
NZD
Category: Crime
#1 NEW YORK TIMES BESTSELLER An incredible page-turner from thriller master David Baldacci... THE DREAM She is twenty, beautiful, dirt-poor, and hoping for a better life for her infant daughter when LuAnn Tyler is offered the gift of a lifetime, a $100 million lottery jackpot. All she has to do is chan ge her identity and leave the U.S. forever. THE KILLER It's an offer she dares to refuse...until violence forces her hand and thrusts her into a harrowing game of high-stakes, big-money subterfuge. It's a price she won't fully pay...until she does the unthinkable and breaks the promise that made her rich. THE WINNER For if LuAnn Tyler comes home, she will be pitted against the deadliest contestant of all: the chameleonlike financial mastermind who changed her life. And who can take it away at will... ...Show more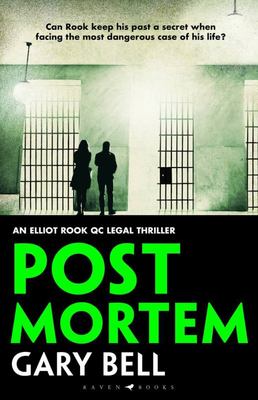 $32.99
NZD
Category: Crime
Can Rook keep his criminal past a secret when facing the most dangerous case of his life? Thirteen men have died in a London prison. Barrister Elliot Rook QC, who risks losing everything if his secret criminal past is revealed, must defend Charli Meadows, the vulnerable single mother accused of smugglin g the deadly tainted drugs inside. But just as Rook becomes suspicious of those closest to Charli, a note arrives at his flat o threatening violence if the trial is not called off. While Rook battles to defend Charli and protect himself, his young prot g Zara Barnes is fighting for her livelihood. In a few short weeks, only one tenancy at the legal chambers will be available to the ever-multiplying mass of pupils. Determined to make it hers, Zara takes on her biggest solo case yet. But will her gamble pay off? Praise for the Elliot Rook QC series- '(A) thriller I found hard to put down' - Observer 'Slick and wonderfully paced, I was hooked from the opening pages. One of the best legal thrillers I have read recently, it reminded me of early Grisham' - AMW Books Blog 'A brilliant read' - A. N. Wilson, Tablet   ...Show more