$27.99
NZD
Category: Literary/Classics
Guest-edited by Isabella Tree, author of Wilding, this nature issue touches on every continent in the world and features award-winning writers, expert scientists and activists from the frontlines of the climate crisis.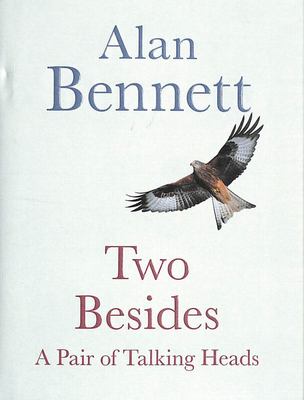 $22.99
NZD
Category: Literary/Classics
Two brand new monologues in the Talking Heads series, published here for the first time.
Dracula
by Bram Stoker
$26.00
NZD
Category: Literary/Classics
'I am Dracula. And I bid you welcome to my house' He is deathly pale. His fingernails are cut to sharp points. His teeth protrude menacingly from his mouth in clouds of rancid breath... Yet even Count Dracula's unnerving appearance and the frightened reaction of the local peasants fail to warn Jonathan Harker, a young man from England, about his host. Little does Jonathan know that this is a land where babies are snatched for their blood and wolves howl menacingly from the forest, where reality is far more frightening than superstition. What's more, it's going to be up to him to stop the world's most bloodthirsty predator... ...Show more
$26.00
NZD
Category: Literary/Classics
Following Sterling's spectacularly successful launch of its children's classic novels (240,000 books in print to date), comes a dazzling new series: Classic Starts. The stories are unabridged and have been rewritten for younger audiences. Classic Starts treats the world's beloved tales (and children) wi th the respect they deserve.   Mary Shelley's tragic story of a scientist who created a monster is perhaps even more compelling and meaningful today than when it was written nearly two centuries ago. From the bits and pieces of dead bodies, and the power of electricity, the brilliant Victor Frankenstein fashions a new form of life--only to discover, too late, the irreparable damage he has caused. ...Show more
$55.00
NZD
Category: Literary/Classics
An anthology of the very best Irish short stories, selected by Sinéad Gleeson, author of Constellations. There have been many anthologies of the short story as it developed in Ireland, but never a collection like this. The Art of the Glimpseis a radical revision of the canon of the Irish story, uniting classic works with neglected writers and marginalised voices - women, LGBT writers, Traveller folk-tales, neglected 19th-century authors and the first wave of 'new Irish' writers from all over the world now making a life in Ireland. Sinéad Gleeson brings together stories that range from the most sublime realism to the downright bizarre and transgressive, some from established literary figures and some that have not yet been published in book form. The collection draws on a tremendous spectrum of experience: the story of a prank come good by Bram Stoker; Sally Rooney on the love languages of the new generation; Donal Ryan on the pains of ageing; Edna O'Brien on the things we betray for love; James Joyce on a young woman torn between the familiar burdens and oppression of her home and the dangerous lure of romance and escape; and the internal monologue of a woman in a coma by Marian Keyes. Here too are vivid and less familiar stories by Chiamaka Enyi-Amadi, Oein De Bharduin, Blindboy Boatclub and Melatu Uche Okorie. Sinead Gleeson's anthology is a marvellous representation of a rich literary tradition renewing itself in the 21st century. Contributing authors include: Samuel Beckett, Sally Rooney, Melatu Uche Okirie, William Trevor, Marian Keyes, Kevin Barry, Edna O'Brien, Claire-Louise Bennett, Sheridan Le Fanu, Danielle McLaughlin, Máirtín Ó Cathain, Frances Molloy, Blindboy Boatclub, Elizabeth Bowen, Frank O'Connor, Chiamaka Emyi-Amadi, John McGahern, Anne Enright, Mike McCormack, Maeve Brennan, Oein de Bhairduin, Eimear McBride, Seán Ó'Faoláin, Cathy Sweeney. ...Show more
$37.99
NZD
Category: Literary/Classics
In this blinding debut, Robert Jones Jr. blends the lyricism of Toni Morrison with the vivid prose of Zora Neale Hurston to characterise the forceful, enduring bond of love, and what happens when brutality threatens the purest form of serenity. The Halifax plantation is known as Empty by the slaves who work it under the pitiless gaze of its overseers and its owner, Massa Paul. Two young enslaved men, Samuel and Isaiah dwell among the animals they keep in the barn, helping out in the fields when their day is done. But the barn is their haven, a space of radiance and love - away from the blistering sun and the cruelty of the toubabs - where they can be alone together. But, Amos - a fellow slave - has begun to direct suspicion towards the two men and their refusal to bend. Their flickering glances, unspoken words and wilful intention, revealing a truth that threatens to rock the stability of the plantation. And preaching the words of Massa Paul's gospel, he betrays them. The culminating pages of The Prophets summon a choral voice of those who have suffered in silence, with blistering humanity, as the day of reckoning arrives at the Halifax plantation. Love, in all its permutations, is the discovery at the heart of Robert Jones Jr's breathtaking debut, The Prophets.   ...Show more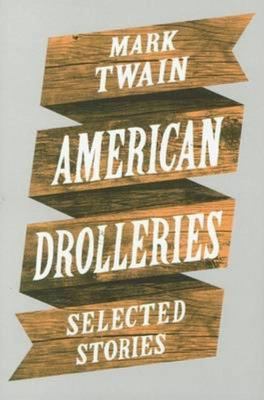 $24.99
NZD
Category: Literary/Classics
In these stories Mark Twain takes us from the sleepy banks of the Mississippi, through frontier towns and across the deserted gold plains of California. We encounter his countryfolk in all their bizzare variety: a cannibalistic ex-senator, a compulsive gambler, phoney travelling salesmen and a bumbling team of detectives. ...Show more
$24.00
NZD
Category: Literary/Classics
From the Pulitzer Prize-winning, Number One New York Times bestselling author of Olive Kitteridge and My Name is Lucy Barton 'A terrific writer' Zadie Smith 'A superbly gifted storyteller and a craftswoman in a league of her own' Hilary Mantel 'A novel to treasure' Sunday Times Olive, Again follows the blunt, contradictory yet deeply loveable Olive Kitteridge as she grows older, navigating the second half of her life as she comes to terms with the changes - sometimes welcome, sometimes not - in her own existence and in those around her. Olive adjusts to her new life with her second husband, challenges her estranged son and his family to accept him, experiences loss and loneliness, witnesses the triumphs and heartbreaks of her friends and neighbours in the small coastal town of Crosby, Maine - and, finally, opens herself to new lessons about life. 'A powerful storyteller immersed in the nuances of human relationships' Observer 'She gets better with each book' Maggie O'Farrell 'Her writing is exquisite; her vision is boundless. What a sublime book.' Rachel Joyce 'Glorious' The Times 'A perfect novel' Financial Times ...Show more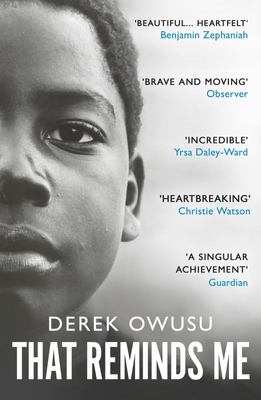 $24.00
NZD
Category: Literary/Classics
WINNER OF THE DESMOND ELLIOTT PRIZE 2020 ___________________________________ 'A dreamy, impressionistic offering of reassembled fragments of memories emerging through the misty beauty of a deliciously individualistic poetic sensibility . . . remind[s] us of what has been missing from British poetry. I c an't tell you how impressed I was and how much I enjoyed reading this stunning book.' Bernadine Evaristo, Booker Prize-winning author of Girl, Woman, Other 'Heartbreaking, important and original.' Christie Watson, author of THE LANGUAGE OF KINDNESS 'Derek Owusu's writing is honest, moving, delicate, but tough. Once you lock on to his words, it is hard to break eye contact. A beautiful meditation on childhood, coming of age, the now, and the media. This work is heartfelt.' Benjamin Zephaniah 'When writing is this honest, it soars. What an incredible use of language and truth.' Yrsa Daley-Ward ___________________________________ Anansi, your four gifts raised to nyame granted you no power over the stories I tell... This is the story of K. K is sent into care before a year marks his birth. He grows up in fields and woods, and he is happy, he thinks. When K is eleven, the city reclaims him. He returns to an unknown mother and a part-time father, trading the fields for flats and a community that is alien to him. Slowly, he finds friends. Eventually, he finds love. He learns how to navigate the city. But as he grows, he begins to realise that he needs more than the city can provide. He is a man made of pieces. Pieces that are slowly breaking apart That Reminds Me is the story of one young man, from birth to adulthood, told in fragments of memory. It explores questions of identity, belonging, addiction, sexuality, violence, family and religion. It is a deeply moving and completely original work of literature from one of the brightest British writers of today. ___________________________________ 'A singular achievement.' Michael Donkor, Guardian 'This story is brave and moving.' Kate Kellaway, Observer 'Honest and beautiful.' Guy Gunaratne, author of IN OUR MAD AND FURIOUS CITY ...Show more
Unquiet
by Linn Ullman ( Ullmann )
$37.00
NZD
Category: Literary/Classics
'Linn Ullmann has written something of beauty and solace and truth. I don't know how she managed to sail across such dangerous waters' RACHEL CUSK He is a renowned Swedish filmmaker and has a plan for everything. She is his daughter, by the actress he directed and once loved. Each summer of her childho od, the daughter visits the father at his remote Faro island home on the edge of the Baltic Sea. Now that she's grown up - a writer, with children of her own - and he's in his eighties, they envision writing a book together, about old age, language, memory and loss. She will ask the questions. He will answer them. The tape recorder will record. But it's winter now and old age has caught up with him in ways neither could have foreseen. And when the father is gone, only memories, images and words -- both remembered and recorded - remain. And from these the daughter begins to write her own story, in the pages which become this book. Heart-breaking and spell-binding, Unquiet is a seamless blend of fiction and memoir in pursuit of elemental truths about how we live, love, lose and age. ...Show more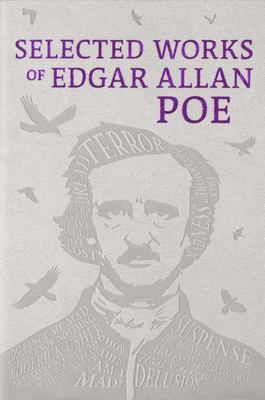 $35.00
NZD
Category: Literary/Classics | Series: Word Cloud Classics Ser.
These stories and poems come from the mind of one of the earliest masters of macabre literature. From the mysterious to the macabre, the works of Edgar Allan Poe have the power to evoke readers' deepest emotions. Poe's stories and poems explore the darker side of life and still offer lessons and insigh t into human behavior today. This Word Cloud edition presents many of Poe's best-known works, including "The Raven," "The Murders in the Rue Morgue," "The Tell-Tale Heart," and "The Fall of the House of Usher," along with dozens of other short stories and poems.  ...Show more
Snow
by John Banville
$32.99
NZD
Category: Crime
'The body is in the library,' Colonel Osborne said. 'Come this way.' Following the discovery of the corpse of a highly respected parish priest at Ballyglass House - the Co. Wexford family seat of the aristocratic, secretive Osborne family - Detective Inspector St John Strafford is called in from Dublin to investigate. Strafford faces obstruction from all angles, but carries on determinedly in his pursuit of the murderer. However, as the snow continues to fall over this ever-expanding mystery, the people of Ballyglass are equally determined to keep their secrets. 'The sinister and unnerving Snow has all the trimmings of a classic country house mystery - body in the library, closed circle of suspects, foul weather - all elevated by Banville's immaculate, penetrating prose.' - Peter Swanson   ...Show more