Snow
by John Banville
$32.99
NZD
Category: Literary/Classics
'The body is in the library,' Colonel Osborne said. 'Come this way.' Following the discovery of the corpse of a highly respected parish priest at Ballyglass House - the Co. Wexford family seat of the aristocratic, secretive Osborne family - Detective Inspector St John Strafford is called in from Dublin to investigate. Strafford faces obstruction from all angles, but carries on determinedly in his pursuit of the murderer. However, as the snow continues to fall over this ever-expanding mystery, the people of Ballyglass are equally determined to keep their secrets. ' The sinister and unnerving Snow has all the trimmings of a classic country house mystery - body in the library, closed circle of suspects, foul weather - all elevated by Banville's immaculate, penetrating prose.' Peter Swanson   ...Show more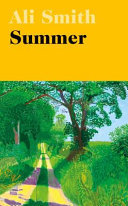 Summer
by Ali Smith
$34.00
NZD
Category: Literary/Classics | Series: Seasonal Quartet
The unmissable conclusion to Ali Smith's dazzling, Man Booker-shortlisted, Seasonal Quartet. "A prose poem in praise of memory, forgiveness, getting the joke and seizing the moment." — Dwight Garner, The New York Times In the present, Sacha knows the world's in trouble. Her brother Robert just is trou ble. Their mother and father are having trouble. Meanwhile, the world's in meltdown­—and the real meltdown hasn't even started yet. In the past, a lovely summer. A different brother and sister know they're living on borrowed time. This is a story about people on the brink of change. They're family, but they think they're strangers. So: Where does family begin? And what do people who think they've got nothing in common have in common? Summer.   ...Show more
$32.00
NZD
Category: Literary/Classics | Series: The\Penguin English Library
Jane Austen revolutionized the literary romance, using it as a platform from which to address issues of gender politics and class consciousness among the British middle-class of the late eighteenth century. The novels included in this collection from the elegant Knickerbocker Classics series--Sense and Sensibility, Pride and Prejudice, Mansfield Park, Emma, Northanger Abbey, Persuasion, and Lady Susan--represent all of Austen's complete novels, and provide the reader with an entrance into the world she and her memorable characters inhabited. With witty, unflinching morality, Austen portrays English middle-class life as the eighteenth century came to a close and the nineteenth century began. Austen's heroines find happiness in many forms, each of the novels is a story of love and marriage--marriage for love, financial security, and for social status. In a publishing career that spanned less than ten years, her work brought her little personal fame and only a few positive reviews during her lifetime. It wasn't until the 1940s that she became widely accepted in academia as a great English writer. The second half of the 20th century saw a proliferation of Austen scholarship and the emergence of a fan culture. Austen's works continue to influence the course of the novel even as they charm readers today. The Timeless Classics series from Rock Point brings together the works of classic authors from around the world. Complete and unabridged, these elegantly designed gift editions feature luxe, patterned endpapers, ribbon markers, and foil and deboss details on vibrantly colored cases. Celebrate these beloved works of literature as true standouts in your personal library collection. Other titles in the series include: The Complete Grimm's Fairy Tales, The Complete Sherlock Holmes, The Complete Tales & Poems of Edgar Allan Poe, The Complete Tales of H.P. Lovecraft, and The Complete Works of William Shakespeare. ...Show more
$24.00
NZD
Category: Literary/Classics | Series: Handmaid's Tale #2
WINNER OF THE BOOKER PRIZE LONGLISTED FOR THE SCOTIABANK GILLER PRIZE INTERNATIONAL BESTSELLER Margaret Atwood's dystopian masterpiece, The Handmaid's Tale, has become a modern classic--and now she brings the iconic story to a dramatic conclusion in this riveting sequel. More than fifteen years after t he events of The Handmaid's Tale, the theocratic regime of the Republic of Gilead maintains its grip on power, but there are signs it is beginning to rot from within. At this crucial moment, the lives of three radically different women converge, with potentially explosive results.   Two have grown up as part of the first generation to come of age in the new order. The testimonies of these two young women are joined by a third voice: a woman who wields power through the ruthless accumulation and deployment of secrets.   As Atwood unfolds The Testaments, she opens up the innermost workings of Gilead as each woman is forced to come to terms with who she is, and how far she will go for what she believes. "The literary event of the year." --The Guardian   "The international literary event of the season." --Globe and Mail   "It's terrifying and exhilarating." --Judges of the Booker Prize 2019 ...Show more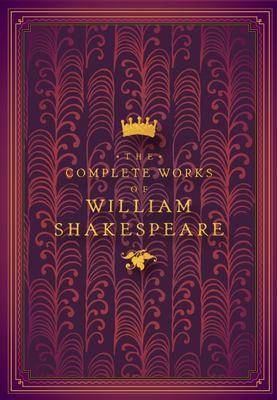 $39.99
NZD
Category: Literary/Classics | Series: Knickerbocker Classics Ser.
As outspoken in his day as Richard Dawkins or Christopher Hitchens are today, American freethinker and author ROBERT GREEN INGERSOLL (1833-1899) was a notorious radical whose uncompromising views on religion and slavery (they were bad, in his opinion), women's suffrage (a good idea, he believed), and ot her contentious matters of his era made him a wildly popular orator and critic of 19th-century American culture and public life. As a speaker dedicated to expanding intellectual horizons and celebrating the value of skepticism, Ingersoll spoke frequently on such topics as atheism, freedom from the pressures of conformity, and the lives of philosophers who espoused such concepts. This collection of his most famous speeches includes the lectures: [ "The Gods" (1872) [ "Humboldt" (1869) [ "Thomas Paine" (1870) [ "Individuality" (1873) [ "Heretics and Heresies" (1874) ...Show more
$19.99
NZD
Category: Literary/Classics | Series: The Handmaid's Tale
Lindsey Hilsum: (author of 'In Extremis; the Life of War Correspondent Marie Colvin' &  friend of Bookoccino)   "While others watched the TV series I re-read the book. When The Handmaid's Tale was published in 1985, reviewers compared Margaret Atwood unfavourably to male writers of science fiction. Now we know how prescient the book was, in all its savage brilliance."   The Republic of Gilead offers Offred only one function- to breed . If she deviates, she will, like dissenters, be hanged at the wall or sent out to die slowly of radiation sickness. But even a repressive state cannot obliterate desire - neither Offred's nor that of the two men on which her future hangs. . . . . ...Show more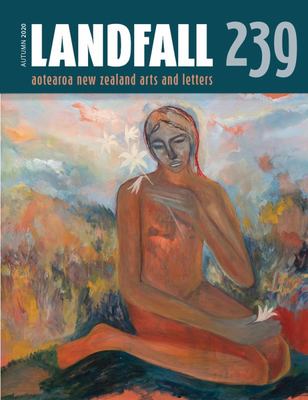 $30.00
NZD
Category: Literary/Classics | Series: Landfall Ser. | Reading Level: near fine
Landfall is New Zealand's foremost and longest-running arts and literary journal. It showcases new fiction and poetry, as well as biographical and critical essays, and cultural commentary. Each issue brims with a mix of vital new work by this country's best writers. There are reviews of the latest books , art, film, drama and dance. Landfall is a high-quality production, with artist portfolios in full colour. FEATURED ARTISTS: Vita Cochran, Star Gossage, Robert West. AWARDS & COMPETITIONS: Results from the 2020 Charles Brasch Young Writers' Essay Competition. WRITERS: John Adams, Johanna Aitchison, John Allison, Shaun Bamber, Tony Beyer, Iain Britton, Medb Charleton, Ruth Corkill, Doc Drumheller, Mark Edgecombe, Lynley Edmeades, David Eggleton, Johanna Emeney, Rhys Feeney, Michael Giacon, Carolyn Gillum, Patricia Grace, Eliana Gray & Jordan Hamel, Isabel Haarhaus, Bernadette Hall, Sarah Harpur, Jenna Heller, Stephanie Johnson, Erik Kennedy, Brent Kininmont, Megan Kitching, Claire Lacey, Leonard Lambert, Malinna Liang, Emer Lyons, Carolyn McCurdie, Cilla McQueen, Owen Marshall, Talia Marshall, Zoë Meager, James Norcliffe, Keith Nunes, Kotuku Tithuia Nuttall, Vincent O'Sullivan, Leanne Radojkovich, essa may ranapiri, Gillian Roach, Pip Robertson, Jo-Ella Sarich, Tim Saunders, Sarah Scott, Sarah Shirley, Elizabeth Smither, Charlotte Steel, Nicola Thorstensen, Rushi Vyas, Susan Wardell ...Show more
$24.00
NZD
Category: Literary/Classics
Teeming with energy, humour and heart, a love song to black Britain told by twelve very different people. Grace is a Victorian orphan dreaming of the mysterious African father she will never meet. Winsome is a young Windrush bride, recently arrived from Barbados. Amma is the fierce queen of her 1980s sq uatters' palace. Morgan, who used to be Megan, is blowing up on social media, the newest activist-influencer on the block. Twelve very different people, mostly black and female, more than a hundred years of change, and one sweeping, vibrant, glorious portrait of contemporary Britain. Bernardine Evaristo presents a gloriously new kind of history for this old country- ever-dynamic, ever-expanding and utterly irresistible. ...Show more
$13.99
NZD
Category: Literary/Classics | Series: Popular Penguins Ser.
'What's it going to be then, eh?'In this nightmare vision of youth in revolt, fifteen-year-old Alex and his friends set out on a diabolical orgy of robbery, rape, torture and murder. Alex is jailed for his teenage delinquency and the State tries to reform him - but at what cost?Social prophecy? Black co medy? Study of freewill? A Clockwork Orangeis all of these. It is also a dazzling experiment in language, as Burgess creates a new language - 'nadsat', the teenage slang of a not-too-distant future.'Every generation should discover this book' Time Out'A gruesomely witty cautionary tale'Time ...Show more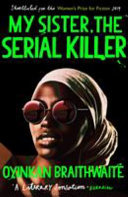 $22.99
NZD
Category: Literary/Classics
NOMINATED FOR THE 2019 BOOKER PRIZE WINNER OF THE LA TIMES BOOK PRIZE FOR MYSTERY/THRILLERFINALIST FOR THE 2019 WOMEN'S PRIZE   Korede's sister Ayoola is many things: the favorite child, the beautiful one, possibly sociopathic. And now Ayoola's third boyfriend in a row is dead, stabbed through the hea rt with Ayoola's knife. Korede's practicality is the sisters' saving grace. She knows the best solutions for cleaning blood (bleach, bleach, and more bleach), the best way to move a body (wrap it in sheets like a mummy), and she keeps Ayoola from posting pictures to Instagram when she should be mourning her "missing" boyfriend. Not that she gets any credit.   Korede has long been in love with a kind, handsome doctor at the hospital where she works. She dreams of the day when he will realize that she's exactly what he needs. But when he asks Korede for Ayoola's phone number, she must reckon with what her sister has become and how far she's willing to go to protect her. ...Show more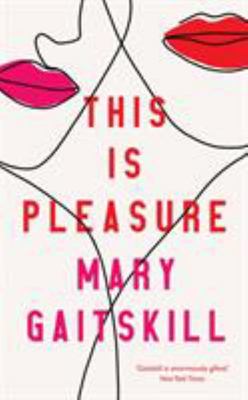 $16.99
NZD
Category: Literary/Classics
'The range of Gaitskill's humanity is astonishing' LA Times 'I don't know why I behaved the way I did, and I kept doing it; he kept doing it. And though I might once have easily brushed it away, suddenly I could not. Nor could I confront him. The conversation moved too quickly.' Quin and Margot have b een friends for more than twenty years. Quin is an extrovert and a sensualist who thrives on flirtation and ambiguity. He is at his happiest when encouraging intimate confidences from the women he meets. Always clear with him about the boundaries of their own relationship, until now Margot has looked on his behaviour with a mixture of ambivalence and affection. But when Quin's actions are held up against a new light, and his life begins to unravel, Margot tries to work towards a deeper understanding of her friend, the damage he might have caused, and the loyalty he deserves. This is Pleasure is a masterpiece of fiction that looks unflinchingly at the difficult and necessary debates of our present moment. It rejects moral certainties while honouring the ambiguity and vulnerability at the heart of all human relationships. ...Show more