$22.99
NZD
Category: Sci-Fi/Fantasy
Long before the Clone Wars, the Empire, or the First Order, the Jedi lit the way for the galaxy in a golden age known as the High Republic! Padawan Reath Silas is being sent from the cosmopolitan galactic capital of Coruscant to the undeveloped frontier-and he couldn't be less happy about it. He'd rathe r stay at the Jedi Temple, studying the archives. But when the ship he's traveling on is knocked out of hyperspace in a galactic-wide disaster, Reath finds himself at the center of the action. The Jedi and their traveling companions find refuge on what appears to be an abandoned space station. But then strange things start happening, leading the Jedi to investigate the truth behind the mysterious station, a truth that could end in tragedy ... ...Show more
$21.99
NZD
Category: Sci-Fi/Fantasy
'Think not that dreams appear to the dreamer only at night, the dream of this world of pain appears to us even by day.' In this book, famed author Lafcadio Hearn presents 14 fascinating stories — including deathless ghosts and yokai, local folklore and haunted places, as well as Buddhist traditions. Thi s edition includes a new foreword by Michael Dylan Foster which explains the book's importance as a Japanese cultural and literary classic. The Japanese have two kinds of ghosts in their folklore — the spirits of the dead and the spirits of the living. In Ghostly Japan examines both and, in the process, offers a fascinating window into Japan's supernatural and spiritual world. The 14 stories include:Fragment — A young pilgrim encounters a mountain of skulls and is shown a terrible truth Ingwa-banashi — On her deathbed, a dying wife bequeaths to her young rival a sinister and horrific gift A Passional Karma — A spectral beauty transcends death to return for her handsome samurai lover Story of a Tengu — A priest saves the life of a Yokai monk and is granted a wish, but the outcome is not as expected While some stories contain spine-tingling imagery, others offer looks into Japan's rich culture and folklore. "Bits of Poetry" offers an engaging study on the nation's fascination with verse, "Japanese Buddhist Proverbs" explains the meaning of several traditional Zen Buddhist sayings and "Incense" examines its use in rituals to summon and banish spirits. Whether you're interested in classic ghost stories, or simply want to enjoy the prose of a legendary writer, In Ghostly Japan affords countless delights. ...Show more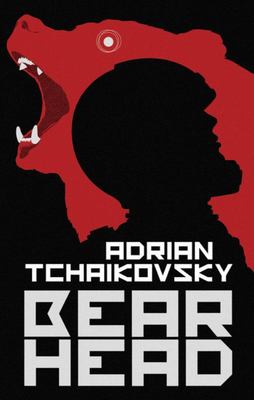 Bear Head
by Adrian Tchaikovsky
$34.99
NZD
Category: Sci-Fi/Fantasy
Mars. The red planet. A new frontier for humanity: a civilization where humans can live in peace, lord and master of all they survey. But this isn't Space City from those old science-fiction books. It's more like Hell City, built into and from a huge crater. There's a big silk canopy over it, feeding ou t atmosphere as we generate it, little by little, because we can't breathe the air here. I guess it's a perfect place to live, if you want to live on Mars. At some point I must have wanted to live on Mars, because here I am. The money was supposed to be good, and how else was a working Joe like me going to get off-planet exactly? But I remember the videos they showed us - guys, not even in suits, watching robots and bees and Bioforms doing all the work - and they didn't quite get it right... ...Show more
$35.00
NZD
Category: Sci-Fi/Fantasy | Series: Children of D'Hara Ser.
Richard Rahl and Kahlan Amnell confront an apocalyptic nightmare in this irresistibly tense, utterly terrifying, near-thousand-page return to Terry Goodkind's 26-million-copy bestselling Sword of Truth world. The insatiable hunger of the Golden Goddess... The irresistible power of a Witch's Oath... A fracture in the world of life... An opening in the world of death... Richard Rahl and Kahlan Amnell face the perfect storm. The Children of D'Harapicks up immediately after the conclusion of the Sword of Truth series in one breathtakingly compelling, powerful, blockbuster novel. Previously published in five parts: The Scribbly Man, Hateful Things, Wasteland, Witch's Oath, Into Darkness. ...Show more
$37.00
NZD
Category: Sci-Fi/Fantasy
__________________________________________ Two hundred years before the events of Star Wars: The Phantom Menace, in the era of the glorious High Republic, the noble and wise Jedi Knights must face a frightening threat to themselves, the galaxy, and the Force itself....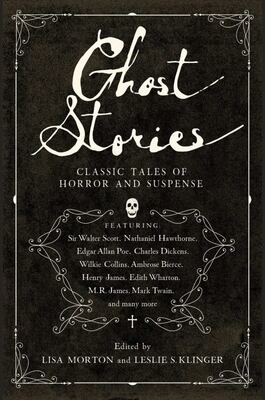 $32.99
NZD
Category: Sci-Fi/Fantasy
A masterful collection of ghost stories that have been overlooked by contemporary readers--including tales by celebrated authors such as Charles Dickens, Sir Walter Scott, Mark Twain, and Edith Wharton--presented with insightful annotations by acclaimed horror anthologists Leslie S. Klinger and Lisa Mor ton.   The ghost story has long been a staple of world literature, but many of the genre's greatest tales have been forgotten, overshadowed in many cases by their authors' bestselling work in other genres. In this spine-tingling anthology, little known stories from literary titans like Charles Dickens and Edith Wharton are collected alongside overlooked works from masters of horror fiction like Edgar Allan Poe and M. R. James.   Acclaimed anthologists Leslie S. Klinger (The New Annotated Sherlock Holmes) and Lisa Morton (Ghosts: A Haunted History)set these stories in historical context and trace the literary significance of ghosts in fiction over almost two hundred years--from a traditional English ballad first printed in 1724 through the Christmas-themed ghost stories of the Victorian era and up to the science fiction-tinged tales of the early twentieth century.   In bringing these masterful tales back from the dead, Ghost Stories will enlighten and frighten both longtime fans and new readers of the genre.   Including stories by:   Ambrose Bierce, Wilkie Collins, Charles Dickens, Olivia Howard Dunbar, Nathaniel Hawthorne, Henry James, M. R. James, Arthur Machen, Georgia Wood Pangborn, Mrs. J. H. Riddell, Elizabeth Stuart Phelps, Edgar Allan Poe, Sir Walter Scott, Frank Stockton, Mark Twain, and Edith Wharton. ...Show more
$22.99
NZD
Category: Sci-Fi/Fantasy
From New York Times bestselling author of The Wicked Deep comes a haunting romance perfect for fans of Practical Magic, where dark fairy tales and enchanted folklore collide after a boy, believed to be missing, emerges from the magical woods--and falls in love with the witch determined to unravel his se crets.   Be careful of the dark, dark wood...   Especially the woods surrounding the town of Fir Haven. Some say these woods are magical. Haunted, even.   Rumored to be a witch, only Nora Walker knows the truth. She and the Walker women before her have always shared a special connection with the woods. And it's this special connection that leads Nora to Oliver Huntsman--the same boy who disappeared from the Camp for Wayward Boys weeks ago--and in the middle of the worst snowstorm in years. He should be dead, but here he is alive, and left in the woods with no memory of the time he'd been missing.   But Nora can feel an uneasy shift in the woods at Oliver's presence. And it's not too long after that Nora realizes she has no choice but to unearth the truth behind how the boy she has come to care so deeply about survived his time in the forest, and what led him there in the first place. What Nora doesn't know, though, is that Oliver has secrets of his own--secrets he'll do anything to keep buried, because as it turns out, he wasn't the only one to have gone missing on that fateful night all those weeks ago.   For as long as there have been fairy tales, we have been warned to fear what lies within the dark, dark woods and in Winterwood, New York Times bestselling author Shea Ernshaw, shows us why. ...Show more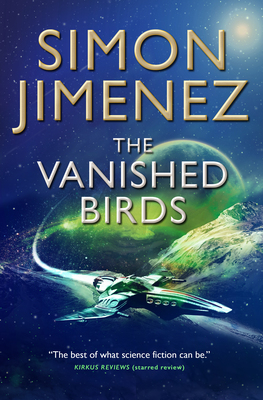 $24.99
NZD
Category: Sci-Fi/Fantasy
"This is where your life begins."Nia Imani is a woman out of place and outside of time. Decades of travel through the stars are condensed into mere months for her, though the years continue to march steadily onward for everyone she has ever known. The captain of a transport ship contracted to the Umbrai corporation, she lives only for the next paycheck, until the day she meets a mysterious boy, fallen from the sky. A boy, broken by his past. The scarred child does not speak, his only form of communication the beautiful and haunting music he plays from an old wooden flute. Captured by his songs, and their strange, immediate connection, Nia decides to take the boy in. And over years of starlit travel, these two outsiders discover in one another the things they lacked. For him, a home, a place of love and safety. For her, an anchor to the world outside herself. For the both of them, a family. But Nia is not the only one who wants the boy. The past hungers for him, and when it catches up, it threatens to tear this makeshift family apart. 'The best of what science-fiction can be: a thought-provoking, heart-rendering story about the choices that define our lives,' — Kirkus reviews, read full review here.  ...Show more
$24.99
NZD
Category: Sci-Fi/Fantasy | Series: Chosen Ones Ser.
The Sunday Times and New York Times bestselling adult debut from Veronica Roth, author of Divergent They were the Chosen Ones. Saving the world made them heroes. Saving it again might destroy them. When Sloane Andrews and her friends defeated the Dark One, and saved the world, it nearly cost them ever ything. Ten years later, they are still struggling to put the battle behind them and reclaim their lives. After all, the rest of the world has moved on . . . so why can't they? Of the five, Sloane has had the hardest time adjusting. Everyone else blames the PTSD ­­- and her huge attitude problem - but really, she's hiding secrets from them . . . secrets that keep her tied to the past and alienate her from the only four people in the world who understand her. On the tenth anniversary of the Dark One's defeat, something unthinkable happens: one of the Chosen Ones dies. When the others gather for the funeral, they discover the Dark One's ultimate goal was much bigger than they, the government, or even prophecy could have foretold - bigger than the world itself. Last time, it took everything she had. This time, it might not be enough. *** 'I can't remember the last time I was so engrossed' Stephanie Garber, bestselling author of the Caraval series 'This dark, complex novel rocked my heart . . . You'll never look at fantasy heroes the same way again' Charlie Jane Anders, Hugo and Nebula Award winning author of All the Birds in the Sky 'A virtuoso performance' Blake Crouch, bestselling author of Dark Matter and Recursion ...Show more
$24.99
NZD
Category: Sci-Fi/Fantasy
Before The Matrix, before Star Wars, before Ender's Game and Neuromancer, there was Dune: winner of the prestigious Hugo and Nebula awards, and widely considered one of the greatest science fiction novels ever written. Melange, or 'spice', is the most valuable - and rarest - element in the universe; a drug that does everything from increasing a person's life-span to making intersteller travel possible. And it can only be found on a single planet: the inhospitable desert world Arrakis. Whoever controls Arrakis controls the spice. And whoever controls the spice controls the universe. When the Emperor transfers stewardship of Arrakis from the noble House Harkonnen to House Atreides, the Harkonnens fight back, murdering Duke Leto Atreides. Paul, his son, and Lady Jessica, his concubine, flee into the desert. On the point of death, they are rescued by a band for Fremen, the native people of Arrakis, who control Arrakis' second great resource: the giant worms that burrow beneath the burning desert sands. In order to avenge his father and retake Arrakis from the Harkonnens, Paul must earn the trust of the Fremen and lead a tiny army against the innumerable forces aligned against them. And his journey will change the universe.   ...Show more
$37.00
NZD
Category: Sci-Fi/Fantasy
There are Dark Forces at work in our world (and in Manchester in particular) and so thank God The Stranger Times is on hand to report them. A weekly newspaper dedicated to the weird and the wonderful (but more often the weird) of modern life, it is the go-to publication for the unexplained and inexplica ble . . . At least that's their pitch. The reality is rather less auspicious. Their editor is a drunken, foul-tempered and -mouthed husk of a man who thinks little (and believes less) of the publication he edits, while his staff are a ragtag group of wastrels and misfits, each with their own secrets to hide and axes to grind. And as for the assistant editor . . . well, that job is a revolving door - and it has just revolved to reveal Hannah Willis, who's got her own set of problems. It's when tragedy strikes in Hannah's first week on the job that The Stranger Times is forced to do some serious, proper, actual investigative journalism. What they discover leads them to a shocking realisation- that some of the stories they'd previously dismissed as nonsense are in fact terrifyingly, gruesomely real. Soon they come face-to-face with darker foes than they could ever have imagined. It's one thing reporting on the unexplained and paranormal but it's quite another being dragged into the battle between the forces of Good and Evil . . . ...Show more
$39.99
NZD
Category: Sci-Fi/Fantasy
A special 42nd Anniversary edition of Douglas Adams' mega-selling cult classic: now in one handy paperback volume!A phenomenon across all formats, this new paperback omnibus contains the complete Hitchhiker's Guide trilogy in five parts, charting the whole of Arthur Dent's odyssey through space and time , plus a bonus short story, Young Zaphod Plays It Safe, and a special undeleted scene.The Hitchhiker's Guide to the Galaxy One Thursday lunchtime the Earth gets unexpectedly demolished to make way for a new hyperspace bypass. For Arthur Dent, who has only just had his house demolished that morning, this seems already to be rather a lot to cope with. Sadly, however, the weekend has only just begun. The Galaxy may offer a mind-boggling variety of ways to be blown up and/or insulted, but it's very hard to get a cup of tea.The Restaurant at the End of the Universe When all questions of space, time, matter and the nature of being have been resolved, only one question remains - Where shall we have dinner? The Restaurant at the End of the Universe provides the ultimate gastronomic experience, and for once there is no morning after to worry about.Life, the Universe and Everything Following a number of stunning catastrophes, Arthur Dent is surprised to find himself living in a hideously miserable cave on prehistoric Earth. However, just as he thinks that things cannot get possibly worse, they suddenly do. An eddy in the space-time continuum lands him, Ford Prefect, and their flying sofa in the middle of the cricket ground at Lord's, just two days before the world is due to be destroyed by the Vogons. Escaping the end of the world for a second time, Arthur, Ford, and their old friend Slartibartfast embark (reluctantly) on a mission to save the whole galaxy from fanatical robots. Not bad for a man in his dressing gown.So Long, and Thanks for All the Fish There is a knack to flying. The knack lies in learning how to throw yourself at the ground and miss. It's not an easy thing to do, and Arthur Dent thinks he's the only human who's been able to master this nifty little trick - until he meets Fenchurch, the woman of his dreams. Fenchurch once realised how the world could be made a good and happy place. Unfortunately, she's forgotten. Convinced that the secret lies within God's Final Message to His Creation, they go in search of it. And, in a dramatic break with tradition, actually find it!Mostly Harmless Arthur Dent has settled down on the small planet Lamuella and has embraced his role as a Sandwich Maker. However, his plans for a quiet life are thrown awry by the unexpected arrival of his daughter. There's nothing worse than a frustrated teenager with a copy of the Hitchhiker's Guide to the Galaxy in her hands! When she runs away, Arthur goes after her determined to save her from the horrors of the universe. After all - he's encountered most of them before. ...Show more