$34.99
NZD
Category: Sci-Fi/Fantasy | Series: The\Dragon Heart Legacy Ser.
Mists, shimmering silver fingers, rose over the pale green water of the lake. They twined and twisted toward a sky quietly gray, while in the east, over the hills, a pink blush waited, like a held breath, to waken.Breen Kelly had always been a rule follower. So, when her father left when she was twelve years old, promising to return, she waited. Now, more than a decade later, she's working at a job she hates and is tired of the life that playing by the rules has dealt her. It's time to make a change. Breen makes a leap into the unknown with a summer trip to Ireland - her father's homeland. Little does she know how much of a leap until a walk in the woods leads her through a portal into another world - Talamh - where Breen will find magic, family and a destiny she could never have dreamed ofFrom Sunday Times bestseller Nora Roberts - a tale of adventure, magic and finding your home ...Show more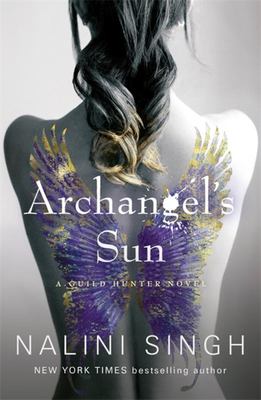 $24.99
NZD
Category: Sci-Fi/Fantasy | Series: Guild Hunter
Return to New York Times bestselling author Nalini Singh's darkly passionate Guild Hunter world for a new adventure. . .
$27.99
NZD
Category: Sci-Fi/Fantasy | Series: S. F. Masterworks Ser.
From the multi-award-winning author of The Left Hand of Darkness and the Earthsea sequence comes this single-volume omnibus of the first three Hainish novels. Intergalactic war reaches Fomalhaut II in Rocannon's World. Born out of season, a precocious young girl visits the alien city of the farborns an d the false-men in Planet of Exile. In City of Illusions a stranger wondering in the forest people's woods, is found and his health restored; now the fate of two worlds rests in this stranger's hands . . . The three novels contained in this volume are the books that launched Ursula K. Le Guin's glittering career, and are set in the same universe as her Hugo and Nebula Award-winning classics, The Left Hand of Darkness and The Dispossessed. ...Show more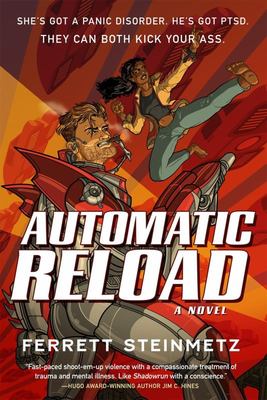 $29.99
NZD
Category: Sci-Fi/Fantasy
Ferrett Steinmetz's high-octane cyberpunk romance Automatic Reload about a tortured mercenary and the genetically enginnered assassin he loves. Meet Mat, a tortured mercenary who has become the perfect shot, and Silvia, and idealistic woman geneticall engineered to murder you to death. Together they run for the shadiest corporation in the world... and realize their messed-up brain chemsitry cannot overpower their very real chemistry. Automatic Reload is the genre's most unexpectedly heartfelt romantic comedy with explosions, perfect for fans of both Altered Carbon and Atomic Blonde. "Shadowrun with a conscience."-- Hugo Award-winning author Jim. C Hines "LUXURIATES in the intricate beauty that is technology, exults in the mechanics of cyberpunk. And it does all this while being a ROM-COM with a lot of EXPLOSIONS." --Cassandra Khaw, finalist for the British Fantasy and Locus Awards for Hammers on Bone At the Publisher's request, this title is being sold without Digital Rights Management Software (DRM) applied. ...Show more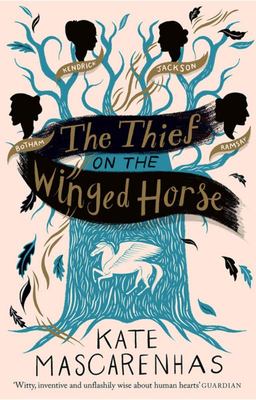 $35.00
NZD
Category: Sci-Fi/Fantasy
A dazzling mixture of crime, romance, magic and myth from the acclaimed author of The Psychology of Time Travel. The Kendrick family have been making world-famous dolls since the early 1800s. But their dolls aren't coveted for the craftmanship alone. Each one has a specific emotion laid on it by its cr eator. A magic that can make you feel bucolic bliss or consuming paranoia at a single touch. Though founded by sisters, now only men may know the secrets of the workshop. Persephone Kendrick longs to break tradition and learn the family craft, and when a handsome stranger arrives claiming doll-making talent and a blood tie to the Kendricks, she sees a chance to grasp all she desires. But then, one night, the family's most valuable doll is stolen. Only someone with knowledge of magic could have taken her. Only a Kendrick could have committed this crime... Reviews for Kate Mascarenhas: 'Witty, inventive and unflashily wise about human hearts; Mascarenhas's future promises to be an exciting one' GUARDIAN. 'Breathtakingly tender and wryly understated' NEW YORK TIMES. 'Captivating, delightful and thoroughly original' JENNIE MELAMED. ...Show more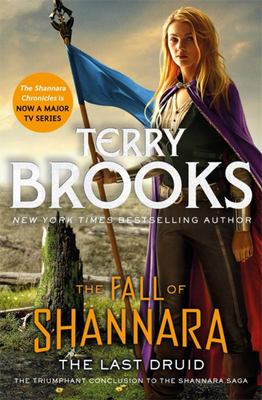 $37.99
NZD
Category: Sci-Fi/Fantasy | Series: Fall of Shannara Ser.
Following The Black Elfstone, The Skaar Invasion and The Stiehl Assassin, comes the final book in the triumphant four-part conclusion to the Shannara series, from one of the all-time masters of fantasy.
$24.99
NZD
Category: Sci-Fi/Fantasy
From the #1 New York Times bestselling author of the Reckoners series, Words of Radiance, the Mistborn trilogy, and the Stormlight Archive comes the sequel to Skyward. The epic adventure continues in this story of a girl with a secret in a dangerous world at war for humanity's future. All her life, Spe nsa has dreamed of becoming a pilot. Of proving she's a hero like her father. She made it to the sky, but the truths she learned about her father were crushing. The rumors of his cowardice are true--he deserted his flight during battle against the Krell. Worse, though, he turned against his team and attacked them. Spensa is sure there's more to the story. And she's sure that whatever happened to her father in his starship could happen to her. When she made it outside the protective shell of her planet, she heard the stars--and it was terrifying. Everything Spensa has been taught about her world is a lie. But Spensa also discovered a few other things about herself--and she'll travel to the end of the galaxy to save humankind if she needs to. ...Show more
$37.99
NZD
Category: Sci-Fi/Fantasy
From the visionary New York Times bestselling author of New York 2140 comes a near-future novel that is a gripping exploration of climate change, technology, politics, and the human behaviors that drive these forces. Established in 2025, the purpose of the new organisation was simple: To advocate for th e world's future generations and to protect all living creatures, present and future. It soon became known as the Ministry for the Future, and this is its story. From legendary science fiction author Kim Stanley Robinson comes a vision of climate change unlike any ever imagined. Told entirely through fictional eye-witness accounts, The Ministry For The Future is a masterpiece of the imagination, the story of how climate change will affect us all over the decades to come. Its setting is not a desolate, post-apocalyptic world, but a future that is almost upon us - and in which we might just overcome the extraordinary challenges we face. It is a novel both immediate and impactful, desperate and hopeful in equal measure, and it is one of the most powerful and original books on climate change ever written. ...Show more
$24.99
NZD
Category: Sci-Fi/Fantasy
A LOCUS AWARD FINALIST   The mesmerizing adult debut from Leigh Bardugo, a tale of power, privilege, dark magic, and murder set among the Ivy League elite   Galaxy "Alex" Stern is the most unlikely member of Yale's freshman class. Raised in the Los Angeles hinterlands by a hippie mom, Alex dropped out of school early and into a world of shady drug-dealer boyfriends, dead-end jobs, and much, much worse. In fact, by age twenty, she is the sole survivor of a horrific, unsolved multiple homicide. Some might say she's thrown her life away. But at her hospital bed, Alex is offered a second chance: to attend one of the world's most prestigious universities on a full ride. What's the catch, and why her?   Still searching for answers, Alex arrives in New Haven tasked by her mysterious benefactors with monitoring the activities of Yale's secret societies. Their eight windowless "tombs" are the well-known haunts of the rich and powerful, from high-ranking politicos to Wall Street's biggest players. But their occult activities are more sinister and more extraordinary than any paranoid imagination might conceive. They tamper with forbidden magic. They raise the dead. And, sometimes, they prey on the living. ...Show more
$34.99
NZD
Category: Sci-Fi/Fantasy
From the New York Times bestselling author of the legendary Witcher series--the books that inspired the Netflix show and the hit video games--comes the first in an epic new trilogy.   Reinmar of Bielawa, sometimes known as Reynevan, is a doctor, a magician and, according to some, a charlatan. And when a thoughtless indiscretion finds him caught in the crosshairs of powerful noble family, he is forced to flee his home.   But once he passes beyond the city borders, he finds that there are dangers ahead as well as behind. Strange mystical forces are gathering in the shadows. And pursued not only by the affronted Stercza brothers, bent on vengeance, but also by the Holy Inquisition, Reynevan finds himself in the Narrenturm, the Tower of Fools.   The Tower is an asylum for the mad, or for those who dare to think differently and challenge the prevailing order. And escaping the Tower, avoiding the conflict around him, and keeping his own sanity might prove a greater challenge than Reynevan ever imagined.     Also by Andrzej Sapkowski:   Witcher collections The Last Wish Sword of Destiny   Witcher novels Blood of Elves The Time of Contempt Baptism of Fire The Tower of Swallows Lady of the Lake Season of Storms   The Malady and Other Stories: An Andrzej Sapkowski Sampler (e-only)     Translated by David French   ...Show more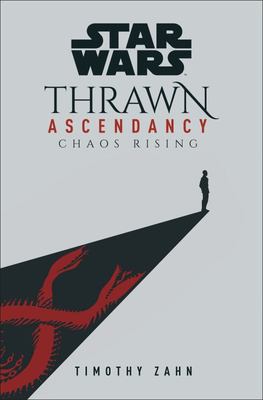 $37.00
NZD
Category: Sci-Fi/Fantasy
_____________________________________ Discover Thrawn's origins within the Chiss Ascendancy in the first book in an epic new Star Wars trilogy from bestselling author Timothy Zahn. Beyond the edge of the galaxy lies the Unknown Regions- chaotic, uncharted, and near impassable, with hidden secrets and da ngers in equal measure. And nestled within its swirling chaos is the Ascendancy, home to the enigmatic Chiss and the Nine Ruling Families that lead them. The peace of the Ascendancy, a beacon of calm and stability, is shattered after a daring attack on the Chiss capital that leaves no trace of the enemy. Baffled, the Ascendancy dispatches one of its brightest young military officers to root out the unseen assailants. A recruit born of no title, but adopted into the powerful family of the Mitth and given the name Thrawn. With the might of the Expansionary Fleet at his back, and the aid of his comrade Admiral Ar'alani, answers begin to fall into place. But as Thrawn's first command probes deeper into the vast stretch of space his people call the Chaos, he realizes that the mission he has been given is not what it seems. And the threat to the Ascendancy is only just beginning. ...Show more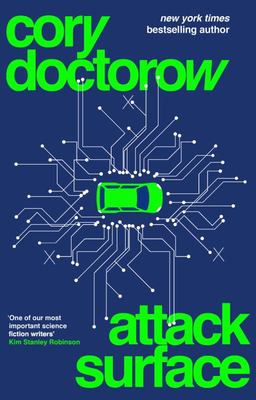 $35.00
NZD
Category: Sci-Fi/Fantasy
Cory Doctorow'sAttack Surface is a standalone novel set in the world of New York Times bestsellersLittle Brother andHomeland. Most days, Masha Maximow was sure she'd chosen the winning side. In her day job as a counterterrorism wizard for an transnational cybersecurity firm, she made the hacks that al lowed repressive regimes to spy on dissidents, and manipulate their every move. The perks were fantastic, and the pay was obscene. Just for fun, and to piss off her masters, Masha sometimes used her mad skills to help those same troublemakers evade detection, if their cause was just. It was a dangerous game and a hell of a rush. But seriously self-destructive. And unsustainable. When her targets were strangers in faraway police states, it was easy to compartmentalize, to ignore the collateral damage of murder, rape, and torture. But when it hits close to home, and the hacks and exploits she's devised are directed at her friends and family--including boy wonder Marcus Yallow, her old crush and archrival, and his entourage of naïve idealists--Masha realizes she has to choose. And whatever choice she makes, someone is going to get hurt. ...Show more