$32.99
NZD
Category: General Fiction
'Absolutely dazzling' Marian Keyes 'Startling, urgent and intimate' Lisa McInerney 'I lived every scene as I read' Donal Ryan Being Tommy's mother is too much for Sonya. Too much love, too much fear, too much longing for the cool wine she gulps from the bottle each night. Because Sonya is burning the f ish fingers, and driving too fast, and swimming too far from the shore, and Tommy's life is in her hands. Once there was the thrill of a London stage, a glowing acting career, fast cars, handsome men. But now there are blackouts and bare cupboards, and her estranged father showing up uninvited. There is Mrs O'Malley spying from across the road. There is the risk of losing Tommy forever.   ...Show more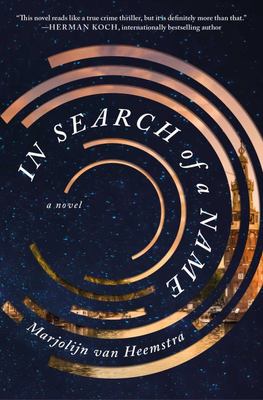 $35.00
NZD
Category: General Fiction
This spellbinding and intimate novel explores the burden of legacy as a young woman wrestles with discoveries that contradict her great-uncle's supposed heroism during World War II. D says that a name always fits in the end, that a name is like a leather shoe that forms itself to the foot. But in my m ind, it's the other way around: a person grows into his name. Marjolijn van Heemstra has heard about her great-uncle's heroism for as long as she can remember. As a resistance fighter, he was the mastermind of a bombing operation that killed a Dutch man who collaborated with the Nazis, and later became a hero to everyone in the family. So, when Marjolijn's grandmother bestows her with her great-uncle's signet ring requesting that she name her future son after him, Marjolijn can't say no. Now pregnant with her firstborn, she embarks on a quest to uncover the true story behind the myth of her late relative. Chasing leads from friends and family, and doing her own local research, Marolijn realizes that the audacious story she always heard is not as clear-cut as it was made out to be. As her belly grows, her doubts grow, too--was her uncle a hero or a criminal? Vivid, hypnotic, and profoundly moving, In Search of a Name explores war and its aftermath and how the stories we tell and the stories we are told always seem to exist somewhere between truth and fiction. ...Show more
$37.00
NZD
Category: General Fiction
PRE ORDERS TAKEN NOW   From the Sunday Times No.1 bestselling author comes the latest instalment in the epic multimillion-selling series, The Seven Sisters. The story of Merope, the missing sister, is waiting to be told . . .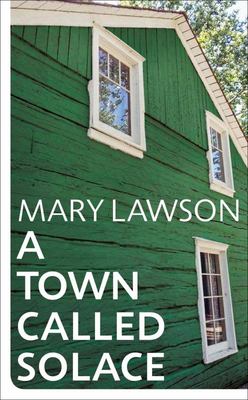 $37.00
NZD
Category: General Fiction
'I've been trying to tell everybody I know about Mary Lawson... Each of her novels is just a marvel' ANNE TYLER Clara's sister is missing. Angry, rebellious Rose, had a row with their mother, stormed out of the house and simply disappeared. Eight-year-old Clara, isolated by her distraught parents' effo rts to protect her from the truth, is grief-stricken and bewildered. Liam Kane, newly divorced, newly unemployed, newly arrived in this small northern town, moves into the house next door, a house left to him by an old woman he can barely remember and within hours gets a visit from the police. It seems he's suspected of a crime. At the end of her life Elizabeth Orchard is thinking about a crime too, one committed thirty years ago that had tragic consequences for two families and in particular for one small child. She desperately wants to make amends before she dies. Set in Northern Ontario in 1972, A Town Called Solace explores the relationships of these three people brought together by fate and the mistakes of the past. By turns gripping and darkly funny, it uncovers the layers of grief and remorse and love that connect us, but shows that sometimes a new life is possible. ...Show more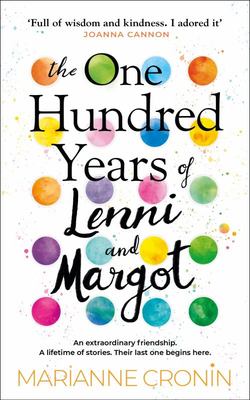 $37.00
NZD
Category: General Fiction
An extraordinary friendship. A lifetime of stories. Their last one begins here. 'Full of wisdom and kindness. It is just the kind of book I adore' JOANNA CANNON 'Touching and honest and funny. I completely and wholeheartedly fell for Lenni and Margot' NINA POTTELL Life is short - no one knows that bet ter than seventeen year-old Lenni Petterssen. On the Terminal Ward, the nurses are offering their condolences already, but Lenni still has plenty of living to do. When she meets 83-year-old Margot Macrae, a fellow patient offering new friendship and enviable artistic skills, Lenni's life begins to soar in ways she'd never imagined. As their bond deepens, a world of stories opens up: of wartime love and loss, of misunderstanding and reconciliation, of courage, kindness and joy. Stories that have led Lenni and Margot to the end of their days. Fiercely alive, disarmingly funny, and brimming with tenderness, The One Hundred Years of Lenni and Margot unwraps the extraordinary gift of life even when it is about to be taken away, and revels in our infinite capacity for friendship and love when we need it most. 'Emotional, involving, witty and sad. All my favourite things. Everyone is going to love LENNI AND MARGOT' JILL MANSELL ...Show more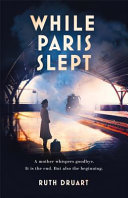 $34.99
NZD
Category: General Fiction
Perfect for readers of EARLY ONE MORNING and THE LIGHT BETWEEN OCEANS, Headline Review's Lead Launch for 2021 is a gripping, moving debut novel of courage, survival and the endurance of hope.On a platform in occupied Paris, a mother whispers goodbye.It is the end.But also the beginning. Santa Cruz 1953 . Jean-Luc thought he had left it all behind. The scar on his face a small price to pay for surviving the horrors of Nazi occupation. Now, he has a new life in California, a family. He never expected the past to come knocking on his door. Paris 1944. A young woman''s future is torn away in a heartbeat. Herded on to a train bound for Auschwitz, in an act of desperation she entrusts her most precious possession to a stranger. All she has left now is hope. On a darkened platform two destinies become entangled. Their choice will change the future in ways neither could have imagined. Beginning on an ordinary day and ending on an extraordinary one, WHILE PARIS SLEPT is an unforgettable read. Beautiful. Powerful. Unforgettable. A stunning portrait of the brutality of war and the tenacity of love.  ****''Both epic and intimate, this unexpected story of two couples'' sacrifices in war-torn France had me completely and utterly enraptured. You''ll have your heart in your mouth and tears on your cheeks as it reaches its rich, life-affirming conclusion'' Louise Candlish ''What a book... Emotional and heartrending...absolutely phenomenal. I was on tenterhooks throughout. A wonderful achievement'' Jill Mansell ''While Paris Slept made me think and cry and rage and smile at mankind''s capacity for both beautiful, selfless love and terrible, heartbreaking cruelty. A story of wartime courage and desperation, and of the many ways in which war reverberates through people''s lives for years after the fact. Prepare to be thoroughly engrossed in this compelling book'' Natasha Lester ' 'A heartbreaking debut, While Paris Slept will appeal to fans of The Light Between Oceans. The novel delves into eternal questions: How far will we go to protect our child? Is love holding tightly or letting go?'' Janet Skeslien Charles, author of The Paris Library ''A powerful and poignant debut from a brilliant and bold new novelist. Expertly weaving together multiple storylines, author Ruth Druart fills each page with thrilling suspense, uncommon emotional depth, and fascinating characters'' Imogen Kealey, author of Liberation EARLY 5 STAR READER REVIEWS FOR WHILE PARIS SLEPT... ''This book was beautiful - a book on love and courage demonstrated in different ways, showing that there is no one way to love or be brave. I was unable to stop reading *****'' Goodreads reviewer ''For fans of Sophie''s Choice and Sarah''s Key, While Paris Slept is an atmospheric debut about the cost of war and the consequences of love. Impressive *****'' Goodreads reviewer ''I loved this novel, I''m still crying. A truly beautiful book that captures the meaning of parental love in all its forms. I highly recommend this book to all my book groups. Exquisite *****'' Goodreads reviewer ''I loved While Paris Slept. It''s a novel that keeps you turning the pages to find out what happens next but also stops you short at times as you wonder what you would have done in the situations facing the protagonists. I finished the novel with tears in my eyes. An uplifting novel and will be great for book clubs'' *****'' Goodreads reviewer ''I really liked this book. It felt a lot like The Alice Network. Very well done. Highly recommend'' Goodreads reviewer ''An excellent and thrilling novel *****'' Goodreads reviewer ...Show more
$37.99
NZD
Category: General Fiction
The breakout literary sensation of 2021, THE PERFORMANCE is a tightly woven examination of women's inner lives that is enthralling, profound and deeply human. The false cold of the theatre makes it hard to imagine the heavy wind outside in the real world, the ash air pressing onto the city from the ne arby hills where bushfires are taking hold. The house lights lower. The auditorium feels hopeful in the darkness. As bushfires rage outside the city, three women watch a performance of a Beckett play. Margot is a successful professor, preoccupied by her fraught relationship with her ailing husband. Ivy is a philanthropist with a troubled past, distracted by the snoring man beside her. Summer is a young theatre usher, anxious about the safety of her girlfriend in the fire zone. As the performance unfolds, so does each woman's story. By the time the curtain falls, they will all have a new understanding of the world beyond the stage. 'A potent meditation on the intensity of women's lives' Charlotte Wood, author of The Weekend 'Read it as soon as you possibly can' Emily Bitto, author of The Strays 'I read from start to finish almost without looking up' Clare Bowditch, author of Your Own Kind of Girl ...Show more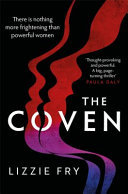 $34.99
NZD
Category: General Fiction
Let me repeat myself, so we can be very clear. Women are not the enemy. We must protect them from themselves, just as much as we must protect ourselves. Imagine a world in which witchcraft is real. In which mothers hand down power to their daughters, power that is used harmlessly and peacefully. Then imagine that the US President is a populist demagogue who decides that all witches must be imprisoned for their own safety, as well as the safety of those around them - creating a world in which to be female is one step away from being criminal... As witches across the world are rounded up, one young woman discovers a power she did not know she had. It's a dangerous force and it puts her top of the list in a global witch hunt. But she - and the women around her - won't give in easily. Not while all of women's power is under threat. The Coven is a dazzling global thriller that pays homage to the power and potential of women everywhere. ...Show more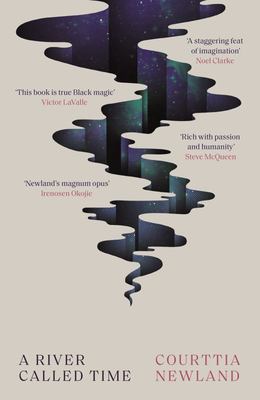 $32.99
NZD
Category: General Fiction
A monumental speculative fiction story of love, loyalty, politics and conscience set in parallel Londons.  
$19.99
NZD
Category: General Fiction
The Grey sisters have always looked after one another. Growing up on a sprawling ranch with an emotionally distant father, they had nowhere else to turn after their mother died. Winona, the oldest, craves her father's approval. Happier reading a book than riding a horse, she knows she isn't the daughter he wanted - but she's determined to prove her worth. Aurora is the peacemaker, trying to keep everyone happy, whilst hiding her own feelings. Vivi Ann, the youngest, is the star of the family. Beautiful and spirited, everything comes easily to her - until a stranger comes to town. When Vivi Ann makes a fateful decision to follow her heart, everything changes. Suddenly the sisters are pitted against each other. Loyalties are tested, secrets revealed - and then a terrible crime threatens to tear their whole community apart. Compelling and provocative, True Colours by Kristin Hannah is an unforgettable novel about jealousy, betrayal, passion and forgiveness - and what it means to be a family. ...Show more
$24.00
NZD
Category: General Fiction
PLAYTIME IS OVER. BUT WHERE ARE THE GROWN-UPS? Meet brothers Johnny, Ed and Liam Casey. Married to Jessie, Cara and Nell. Three very different women hitched to three very different men. Every family occasion is a party - until the day the secrets spill out. And the family feuds are laid bare . . .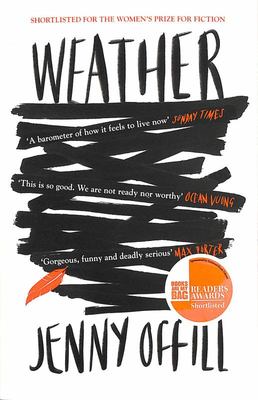 $22.99
NZD
Category: General Fiction
What are you afraid of, he asks me and the answer of course is dentistry, humiliation, scarcity, then he says what are your most useful skills? People think I'm funny... Lizzie Benson slid into her job as a librarian without a traditional degree. But this gives her a vantage point from which to practise her other calling: as an unofficial shrink. For years, she has supported her God-haunted mother and her recovering addict brother. They have both stabilised for the moment, but then her old mentor, Sylvia Liller, makes a proposal. Sylvia has become famous for her prescient podcast, Hell and High Water, and wants to hire Lizzie to answer the mail she receives: from left-wingers worried about climate change and right wingers worried about the decline of western civilisation. As she dives into this polarised world, she begins to wonder what it means to keep tending your own garden once you've seen the flames beyond its walls. When her brother becomes a father and Sylvia a recluse, Lizzie is forced to acknowledge the limits of what she can do. But if she can't save others, then what, or who, might save her? And all the while the voices of the city keep floating in--funny, disturbing, and increasingly mad. ...Show more