$19.99
NZD
Category: Picture Books
Discover how wheels make the world go round! Written by Tracey Turner, this fact-packed book takes young readers on a colourful journey through the subject of wheels of all kinds, from Roman chariots to driverless cars, via rollercoasters, cogs and gears, monster trucks and much more. Find out about whe els that whizz you around at fairgrounds, how to ride downhill on a penny-farthing, and why wheels can even help you decorate your bedroom! With Fatti Burke's stylish and colourful illustrations, Wheels is a wonderful journey of discovery. ...Show more
Ninja!
by Arree Chung
$17.99
NZD
Category: Picture Books
A brilliantly funny, action-packed picture book about Ninjas, created by the author of Mixed and winner of the Federation of Children's Book Award and UKLA Award for best picture book, Arree Chung. Maxwell is a Ninja. He must be strong, courageous and silent. Maxwell's mission? To creep through the hou se, past the sleeping dad, and claim the chocolate biscuits and the sacred cup. There may be obstacles, like baby sisters who do not know the way of the Ninja. But have no fear! A true Ninja can overcome all challenges. This wonderfully funny story, with fun, comic-book style illustrations, will appeal to all want-to-be Ninjas. ...Show more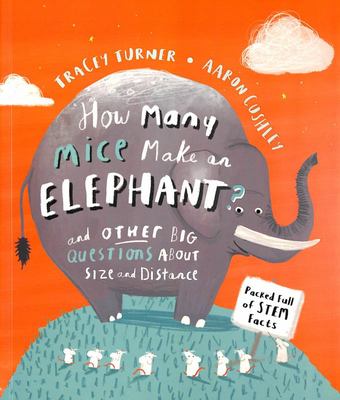 $19.99
NZD
Category: Picture Books
How Many Mice Make an Elephant? And Other Big Questions about Size and Distance introduces children to this tricky maths concept in a fun, relatable way. Fantastically written by Tracey Turner, questions such as 'How many high jumps to the moon?' and 'How many ice cubes make an iceberg?' get children to think about just how high, how big and how far things are, as well as teaching them the maths to work it out! The logic behind each comparison is explained in clear, simple steps for children to follow along, helping them to reach the answer. Beautiful illustrations by Aaron Cushley couldn't be further from a maths text book, making learning maths a truly fun experience. This wonderfully illustrated take on maths-by-stealth includes an introduction by Kjartan Poskitt, author of the bestselling Murderous Maths series. ...Show more
$18.99
NZD
Category: Picture Books
A hilarious picture book from award-winning picture book duo Meg McKinlay and Leila Rudge. When Amos starts counting sheep, there's one thing he doesn't quite count on ... How's he supposed to sleep when the sheep land - THUD! THUD! - in his bedroom? This zany tale of bedtime shenanigans is the new pict ure book from the award-winning duo behind No Bears and Once Upon A Small Rhinoceros. Perfect for parents, grandparents and teachers to read aloud.   ...Show more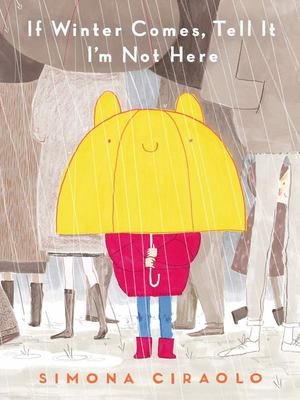 $29.99
NZD
Category: Picture Books
Despite dire predictions about winter, a child is smitten by the season's charms in this ode to living in the moment. Nothing is better than summer, with its joys of swimming every day and eating ice cream. One little boy's older sister tells him he'd better make the most of it, because summer is going to end soon. When winter comes, she assures him, it will be cold and dark, and the icy rain will turn to snow. They'll be stuck on the sofa for days and won't even dream of eating ice cream. . . . Simona Ciraolo's expressive illustrations belie the bleak forecast with images of glowing autumn leaves, cozy couch snuggles, wintry play, and sweet desserts. A celebration of the changing of the seasons, this inviting tale shows how much fun can be found around every sunny--or snowy--corner. ...Show more
$17.99
NZD
Category: Picture Books
Join the smelliest dog you'll ever meet on his quest to find his Special Smell in this brilliantly funny picture book adventure from the award-winning Catherine Rayner. Louie the dog has just had a bath - and he is NOT happy about it. He smells all wrong. Determined to get his Special Smell back, he go es on a hunt for it and meets lots of smelly things along the way - a fox, some interesting dustbins and a marvellously muddy puddle to roll in. Will he ever get his smell back? And, more importantly, will he be able to keep it this time . . . ? Smelly Louie is a wonderfully funny and very messy story from the CILIP Kate Greenaway Medal-winning Catherine Rayner, illustrator of The Go-Away Bird by Julia Donaldson. Full of Catherine's trademark humour and richy-textured artwork, this funny canine tale will be a sure-fire hit with children and adults alike. ...Show more
$19.99
NZD
Category: Picture Books
One night on Nadia Lim's Central Otago farm a little chick hatches out of its egg ..."My, oh my, you're MARVELLOUS!" Mama whispers happily. "Welcome Marvellous Marvin, to our little family." This adorable picture book, inspired by a true story, includes family photos, egg-citing farm and food facts and a collectable Nadia Lim fluffy pancakes recipe. ...Show more
$22.99
NZD
Category: Picture Books
 An inclusive picture book for grandparents everywhere. In every country around the world are grandpas short and tall. Though they go by different names, we love them one and all. From brilliant new talents Ashleigh Barton and Martina Heiduczek, comes a charming and heart-warming book that celebrates th e many different ways we say grandpa. What Do You Call Your Grandpa? is a love letter to grandfathers and families from every corner of the globe.   ...Show more
$18.99
NZD
Category: Picture Books
Bernard's got a problem. He's found a monster in the back garden but his mum and dad are just too busy to notice. So Bernard tries to befriend the monster... and that doesn't go quite to plan. Loved by children, monsters and adults for thirty five years, David McKee's iconic picture book is celebrated in this special anniversary paperback that includes embossing and a free downloadable audiobook. ...Show more
$26.99
NZD
Category: Picture Books | Series: Angelina Ballerina
The classic bestselling picture book Angelina and the Princess is back in a beautiful, refreshed hardcover edition perfect for Angelina fans new and old   Angelina hopes to dance the starring role in an upcoming performance for the Royal Ballet, but instead is cast in a tiny part. She is so disappoin ted that she wants to quit ballet. Eventually, though, she decides to work hard for her friends in the performance. Angelina's decision leads to an unexpected turn of events--and a happy ending for everyone   ...Show more

$27.99
NZD
Category: Picture Books
This powerful book reassures readers that black lives matter and their worth is never diminished, no matter the circumstance: through the joy of their first steps, the hardship of adolescent struggles and the heartbreak of current events. A conversation starter, a community touchstone, and a deep affirm ation of worth for the young readers who need it most. Accompanied by illustrations by Bryan Collier, a four-time Caldecott Honor recipient. ...Show more
$21.99
NZD
Category: Picture Books
When Grandpa decides to buy Jessie a new pair of shoes for winter, the rest of the family join in with offers of new socks, skirt, blouse, sweater, coat, scarf, hat and mittens. But all Jessie really wants is a new pair of...