$19.99
NZD
Category: Picture Books
Have you ever wondered, as I tend to do,of things you can do with blue whale poo?Never?Like it or not, or whatever you think,regardless of size or how much it may stink,blue whale poop creates life in the seaWhich makes it important to you and to me.And after this book I am sure you'll agreeWe should th ank these great beasts of gargantuan girth.The biggest beast ever to grace the earth!May they always keep pooping for dear mother earth!Join award-winning author Chris Collin (author of the wild and whacky Funky Chicken series) as he teams up with multi-international award-winning illustrator Bruce Potter (illustrator of The Whale Rider), in this particularly poopy story about the stinkiest stuff in the sea! ...Show more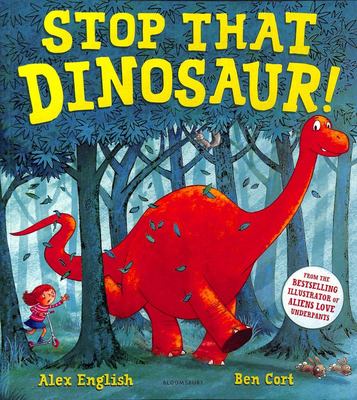 $16.99
NZD
Category: Picture Books
I was in my Granny's kitchen eating extra-special cake,when the walls began to tremble and the roof began to SHAKE.KNOCK! KNOCK! KNOCK! Ring! Ring! Ring! Oh MY a dino's at the door.And now it's taken Granny - SOMEONE STOP THAT DINOSAUR!Chase down the GRAN-NAPPING brontosaurus in this rollicking, rhyming , ROAR-some romp. Can you catch the naughty dinosaur and get back to Granny's house before Mum comes home at six o'clock?From Alex English and Ben Cort, the bestselling illustrator of Alien Loves Underpants, comes an irresistibly rib-tickling book that kids will want to read again and again - and AGAIN! ...Show more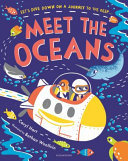 $16.99
NZD
Category: Picture Books
SPLOOOOSH! We're off on an exciting underwater adventure in our submarine to meet the oceans and seas of our blue planet.Join in with the rhymes and get ready to spot all the smiley-faced, friendly oceans, from the Atlantic and deep Pacific to the sparkling Mediterranean. Little ones will have a whale o f a time (and be back in time for bed!) in this striking, story-led picture book. This bold, bright follow-up to the acclaimed picture book Meet the Planets is packed with sea creatures from dolphins and beluga whales to turtles and manatees. The ocean is a vast treasure-house, threatened by plastic waste and pollution, and this picture book is the ideal introduction to the importance of caring for it. It's perfect for all would-be explorers! ...Show more
Pandarina
by Matilda Rose; Tim Budgen (Illustrator)
$19.99
NZD
Category: Picture Books
Princess Skye is SO clumsy. There's no way she can dance at Queen Elsie's birthday ball with all her friends! But waiting for her at Mrs Paws' Magic Pet Shop is a pet who might just change her mind . . . Pandarina is a magical panda who LOVES to dance. Can Pandarina help Princess Skye find her feet? F rom the creators of Pugicorn comes a sparkling picture book about trying your best and never giving up! *WITH A SPECIAL GLITTERY COVER* ...Show more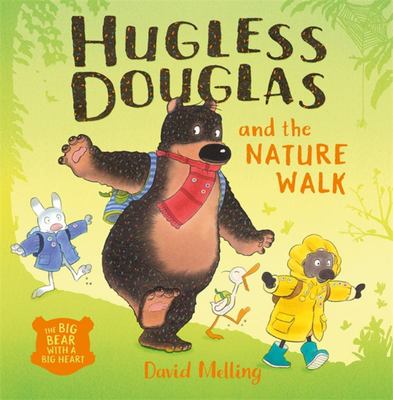 $19.99
NZD
Category: Picture Books | Series: Hugless Douglas Ser.
Douglas is very excited - he's off on a nature walk with all his friends from Little School. Miss Moo-Hoo has given everyone a worksheet with a list of interesting things to find - flowers, twigs, berries . . . and bugs. Soon everyone is too busy searching to notice that . . . DRIP, DROP . . . it's sta rted to rain! Join Douglas and his friends for some fun in the great outdoors in this brand-new adventure! The Hugless Douglas series has sold over 1.9 million copies worldwide. 'A new Hugless Douglas book is always a cause for celebration.' - Daily Mail ...Show more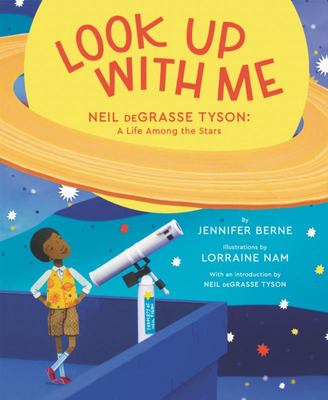 $19.99
NZD
Category: Picture Books
A 2020 Outstanding Science Trade Book for Students K-12 With an introduction from Neil DeGrasse Tyson about the importance of kid-like curiosity, this lyrical picture book biography on the beloved astrophysicist and host of Cosmos is the perfect gift for young astronomers and fans of all ages. This nonf iction picture book is an excellent choice to share during homeschooling, in particular for children ages 4 to 6. It's a fun way to learn to read and as a supplement for activity books for children. Neil deGrasse Tyson was born curious. And the secrets of a billion galaxies lay there--waiting for him to explore its cosmic mysteries. He just had to look up. Up beyond the city lights, up at the shining stars, up through the Milky Way, and past the veil of the night sky. Follow young Neil's journey as he discovers the wonders of space, the thrill of science, and the joy in sharing the beauty of our amazing universe. Read his favorite mind-blowing facts and learn what mysteries are left to solve. From On a Beam of Light author Jennifer Berne and debut paper illustrator Lorraine Nam comes the inspiring true tale of Neil's life and how he became a world-famous astrophysicist. The future of discovery lays with you. Look up with Neil and begin your own journey into the cosmos. --Publishers Weekly ...Show more
$27.99
NZD
Category: Picture Books
This is where I stand. All day, every day. All night. every night. A beautiful story centred around the statue of a WWI soldierwhich could be any soldier. The statue gives readers an insight into the soldiers memories of the war as well as what he has seen from his pedestal as the years have passed.
$27.99
NZD
Category: Picture Books
World War II. 1945. A group of nurses is handpicked to rescue injured soldiers from the frontline in Papua New Guinea, and transport them safely back home to Australia. Known for their courage and compassion, the soldiers call them... the Flying Angels. This is a story inspired by the life of one remark able nurse, Sister Marie Eileen Craig.   ...Show more
Easter Hat-Astrophe
by Rory Mather; James Hart (Illustrator)
$21.99
NZD
Category: Picture Books
A parade, a parade, an Easter Hat Parade. Hear the adoring cries! The sun is out, the stands are full, who will win first prize? The animals have planned a Grand Easter Hat Parade; what could possibly go wrong?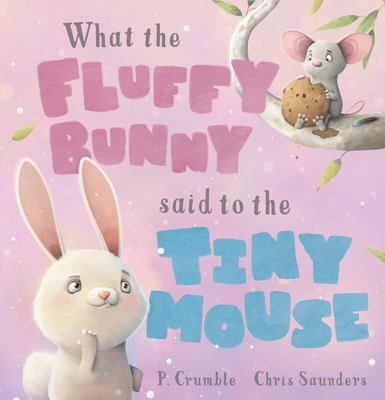 $21.99
NZD
Category: Picture Books
Fluffy Bunny is MEASURING all his friends to find out who is TALLER. But why? What is Fluffy Bunny up to?

$19.99
NZD
Category: Picture Books
Theres a bear in the window of the house across the street. Its tall and round, with great big feet! I wonder what I would see; if I were that bear, and that bear were me? From singer-songwriter June Pitman-Hayes comes a story and beautiful waiata in both English and Maori that celebrates the great tedd y bear hunt, that entertained thousands of children during lockdown in 2020. For fans of the best-selling Kia Ora you can be a Kiwi too and Kia Kaha! ...Show more
$18.99
NZD
Category: Picture Books
View more details of this book at www.walkerbooks.com.au