$29.99
NZD
Category: Gift Books
A captivating picture book retelling by Shakespeare's Globe for very young readers. William Shakespeare's comedy about four lovers' mishaps in an enchanted forest is unforgettably re-imagined by Shakespeare's Globe as a picture book for very young readers. With exquisite and detailed illustrations from the acclaimed artist Jane Ray, who has been shortlisted for the Kate Greenaway Medal, this captivating retelling is a magical way to introduce children to one of the best-loved works of the world's greatest playwright. ...Show more
$37.00
NZD
Category: Gift Books
Enter the world of oceans and the animals that live in them. Swim with jellyfish, wonder at the busy life of a seagrass meadow, and fence with narwhals. Fish, sharks, whales, and invertebrates swim through the pages of this colourful ocean book, which combines gorgeous illustrations and photos to help young enthusiasts learn all about the world's oceans. From glowing jellyfish to deep sea dwellers, they'll discover the incredible secret world of life under the sea. They'll also find out how they can help take care of the ocean themselves. Earth's Incredible Oceans, written by animal expert Jess French and illustrated by Claire McElfatrick, takes children on a fascinating underwater journey, showing them just how amazing oceans are, what plants and animals live in them, and how we can help them. It includes all sorts of ocean life, plus amazing facts on how ocean animals have fun, look after their young, and interact with each other. ...Show more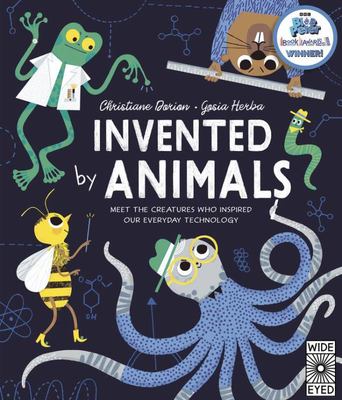 $27.99
NZD
Category: Gift Books
Humans think they invent everything, but the fact is, us animals have invented ways of solving problems, making unbelievable materials, ways of getting around and working out how to survive on our own for millions of years. In this book you will meet the animal inventors who have shared their super inve nting powers to make amazing things for humans. Often human scientists try and solve a problem or invent a new tool and they realise that animals have already invented it for them. In this book you will meet the animal inventors who have shared their super inventing powers to make amazing things for humans. We have invented ways of solving problems, making unbelievable materials, ways of getting around and working out how to survive on our own for millions of years. Sometimes when a human inventor gets stuck, they come to the animal kingdom to see if we can help them out. In this book you will meet the creme de la creme of animal innovators who have created or are in the process of inventing things that people use every day. Meet the shark who invented a pair of swimming shorts so fast, they were banned from the Olympic games. And meet the snail who has invented a house that stays cool inside even in the desert. ...Show more
$22.99
NZD
Category: Gift Books
An adorable picture book that celebrates the arrival of a new baby, with gorgeous illustrations by the bestselling illustrator of It's Not Scribble to Me.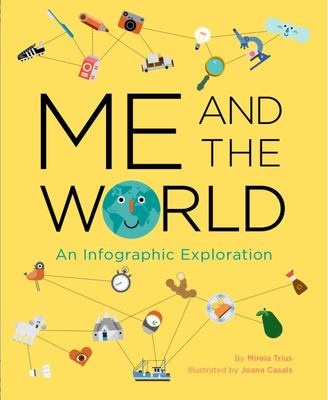 $39.99
NZD
Category: Gift Books
Me and the World is a colorful, eye-popping universe of infographics about global communities. This content-rich book teaches about other kids and cultures around the world, all while stepping back and really seeing the big picture. Me and the World is the perfect introduction for a generation entering an increasingly digitized, data-driven world. - Packed with dynamic illustrated spreads about customs of other countries- Invites readers to see themselves in its pages through a data lens- Guided by a relatable, school-aged narrator Me and the World pairs visual literacy with data literacy, using colorful illustrations and infographics to present information in a way young readers will not only understand, but enjoy. Equal parts educational and entertaining, this makes a great pick for parents and grandparents, as well as librarians, science teachers, and educators. - Perfect for reluctant readers, especially those who would otherwise gravitate toward numbers-based pursuits like math and science, rather than than reading- The graphs, infographics, and maps are the perfect resource for educators looking for engaging content for children to understand data.- Ideal for children ages 8 to 12 years old- Add it to the shelf with books like The Wondrous Workings of Planet Earth: Understanding Our World and Its Ecosystems by Rachel Ignotofsky, The History Book: Big Ideas Simply Explained by DK, and The Science Book: Big Ideas Simply Explained by DK. ...Show more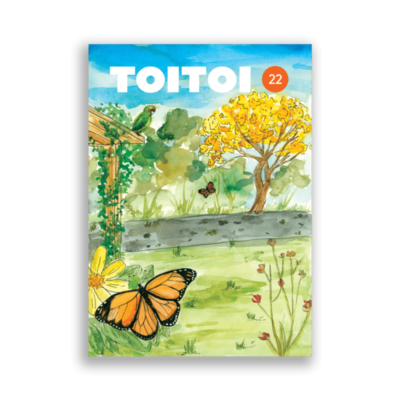 $22.99
NZD
Category: Gift Books
Toitoi celebrates the creative spirit of young New Zealanders. We believe that their work has purpose and deserves a wide audience. We publish material with an original and authentic voice that other young people can connect to and be inspired by and that reflects the cultures and experiences of life in New Zealand. Our philosophy is to treat young writers and artists with respect, handle their work with care and produce a beautifully designed journal of high quality that reflects how much we value and admire them. ...Show more
$29.99
NZD
Category: Gift Books
This beautiful non-fiction picture book contrasts, month-by-month, some of the world's most-loved Northern and Southern Hemisphere animals and the ways the climates in those regions affect the way they breed, feed, adapt, hide and survive. In the Northern and Southern Hemispheres, animals deal with cha nging seasons in various ways. Whichever hemisphere they live in, they need to be able to read the sign of the changing seasons to survive. This beautiful nonfiction picture book tells the tale of life for some of the planets most-loved animals and what they're up to throughout the year. Each spread contrasts, month-by-month, some of the world's most-loved Northern and Southern Hemisphere animals. North and South marks a beautiful and engaging introduction to the natural world and conservation for young readers, with in-depth facts throughout and a full index and glossary adding interest for older readers. Gorgeous watercolour illustrations allow the animals to take their turn in the spotlight with a focus on movement and grace. Perfect for readers interested in viewing the world's animals and their activities in a new light. A range of local and international creatures makes for a book that will appeal to readers everywhere. ...Show more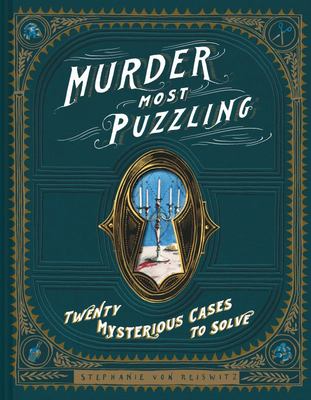 $34.99
NZD
Category: Gift Books
Murder Most Puzzling is a gorgeous and witty book that invites readers to play detective and solve a series of absorbing, murder-mystery-themed puzzles.Readers are cast as the faithful sidekick to amateur sleuth Medea Thorne in order to solve 20 puzzling cases.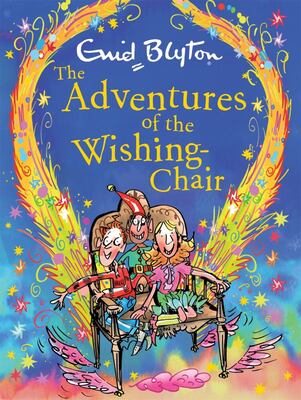 $34.99
NZD
Category: Gift Books | Series: The Wishing-Chair
Be whisked away on a magical adventure on a chair that can fly and grant wishes! A beautiful full-colour hardback edition of this much-loved story. When Mollie and Peter sit in an old armchair in a curious antique shop, they never expected it to be the start of the most wonderful adventure. Making frien ds with a pixie called Binky is only the start, as the three of them sail away to a giant's castle and even to the Land of Dreams! Make your own wishes come true with this charming, classic book in a deluxe edition. ...Show more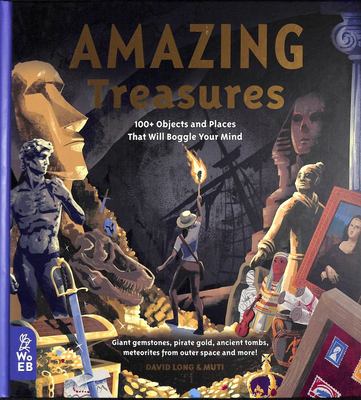 $36.99
NZD
Category: Gift Books
Discover 100 of the world's most extraordinary man made and natural treasures, objects and places Discover 100 of the world's most remarkable artefacts, most stunning artworks and most intriguing ruins in this beautifully illustrated book about Earth's treasures.Treasures both natural and manmade make a n appearance in a tour which stretches across thousands of years and all around the globe. Discover sunken wrecks loaded with pirate gold, the abandoned tombs of the world's most powerful rulers and even meteorites - treasures from outer space!A central gatefold offers a close-up look at the wonders hidden within the Forbidden City in China, while Blue Peter award-winning author David Long also addresses contemporary topics such as our threatened natural wonders and the ownership of cultural treasures. ...Show more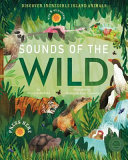 $32.99
NZD
Category: Gift Books | Series: Sounds Of
Discover a world of fascinating facts and hear the most amazing island-dwelling animals on the planet! This stunningly illustrated sound book features the mighty tiger roaring in the jungle, the lemur's call as it swings through the trees and the haunting song of a humpback whale echoing through the wa ves.  ...Show more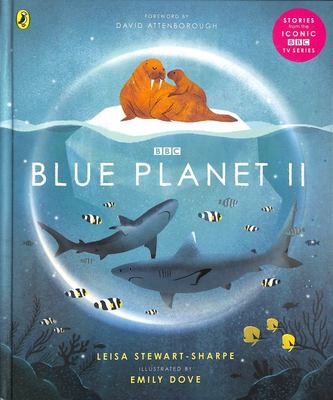 Blue Planet II
by Leisa Stewart-Sharpe; Emily Dove (Illustrator)
$37.00
NZD
Category: Gift Books | Series: BBC Earth Ser.
This is our Blue Planet- a beautiful blue marble suspended in a sea of stars. Unlike billions of other worlds in the Milky Way, 71 per cent of our Blue Planet is covered by ocean. It's home to the greatest diversity of life on Earth but is our least explored habitat; we've better maps of Mars than of t he ocean floor. Although there's still so much to learn and millions of species to discover, we know enough to understand we owe every breath we take to our oceans. If our oceans can't thrive - neither will we. So dive into the waves and explore coral reefs that shimmer in a kaleidoscope of colours. Venture to the bottom of the ocean where creatures beyond your wildest imagination live in the dark. Chase sea otters through kelp forest seas, and join the humpback whales that glide the waters of the open ocean. Discover all there is to love about our Blue Planet, the stories of its inhabitants, and realise how you can help protect this wilderness beneath the waves. In collaboration with BBC Earth, this illustrated non-fiction book will capture the wonder, beauty, and emotion of the landmark Blue Planet II TV series. ...Show more