$29.99
NZD
Category: Picture Books
The debut children's book from Ted Hughes award-winning poet Raymond Antrobus that tracks a father-and-son journey into the discovery and management of deafness. The debut children's book from Ted Hughes award-winning poet Raymond Antrobus that tracks a father-and-son journey into the discovery and man agement of deafness. Boy Bear cannot hear Dad Bear coming to wake him up in the morning but he can feel the floor vibrate with his heavy footsteps. He can only grasp little bits of what his teacher says to him at school. He cannot catch what his friends are laughing at. And, all the time, Boy Bear keeps hearing the question, "Can Bears ski?" What does it mean? With the support of Dad Bear, Boy Bear visits an audiologist and, eventually, he gets hearing aids. Suddenly, he understands the question everyone has been asking him: "CAN YOU HEAR ME?" Raymond draws on his own experience to show how isolating it can be for a deaf child in a hearing world. But through his lyrical and moving words, matched with Polly's stunning imagery, he also shows how many ways there are to communicate love. With a solid network, Boy Bear will find his place in the world.   ...Show more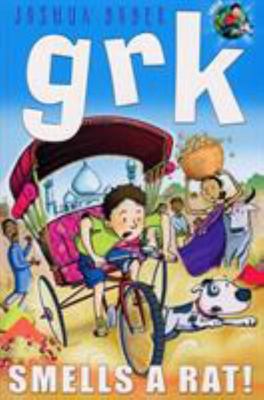 $16.99
NZD
Category: Series | Series: Grk
India is the country of curry, chutney, tigers, the Taj Mahal...and the blue rat gang. In Delhi, hundreds of children have been enslaved. Will no one help them? Does no one care? One person does. And one dog too. On trains and rickshaws, travelling from slums to palaces, Tim and Grk plunge into the hear t of India for the most exciting adventure of their lives. ...Show more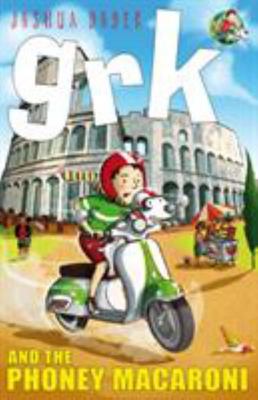 $16.99
NZD
Category: Series | Series: Grk
Dognapped! Grk is walking happily through the park, sniffing trees and chasing squirrels, when he's suddenly snatched by two men in black suits. Where are they taking him? And how can Tim get him back? Tim and Grk's eighth amazing adventure takes them to the home of pizza, pasta and the leaning tower of Pisa. There they meet the Duke of Macaroni, a man with a terrible secret which he will do anything to hide. ...Show more
$12.99
NZD
Category: Activity Books | Series: Buster Brain Games
A new title in the hugely successful Clever Kids series, this book is packed with memory, word and number games for you to solve. From battleships and mind-bending spot the differences to mazes and number pyramids, there are plenty of puzzles to give your brain a workout. Created by bestselling puzzle b ook author Gareth Moore, author of the chart-topping success Brain Games for Clever Kids. ...Show more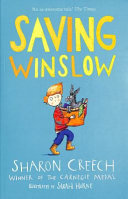 $16.99
NZD
Category: Chapter Books
Indie Next List Pick - ALA Notable Children's Book - Texas Bluebonnet Award Winner"A winning tale of love." --Kirkus (starred review)Perfect for fans of Charlotte's Web and The One and Only Ivan, Saving Winslow is an uplifting modern classic in the making about a young boy who befriends an ailing newbor n donkey and nurses him back to health, from New York Times bestseller and Newbery Medal winner Sharon Creech. This middle grade novel is an excellent choice for tween readers in grades 5 to 6, especially during homeschooling. It's a fun way to keep your child entertained and engaged while not in the classroom. Louie doesn't have the best luck when it comes to nurturing small creatures. So when his father brings home a sickly newborn mini donkey, he's determined to save him. He names him Winslow. Taking care of him helps Louie feel closer to his brother, Gus, who is far, far away in the army.Everyone worries that Winslow won't survive, especially Louie's quirky new friend, Nora, who has experienced loss of her own. But as Louie's bond with Winslow grows, surprising and life-altering events prove that this fragile donkey is stronger than anyone could have imagined.Written in the spirit of Creech favorites Moo and Love That Dog, this standout tale about love and friendship and letting go will tug at the heartstrings."This heartwarming story is sure to be a hit with fans of E. B. White's Charlotte's Web and Kate DiCamillo's Because of Winn-Dixie." --School Library Journal (starred review)"Creech packs a tremendous amount of emotion between the lines of her understated prose. Animal lovers in particular will relish Louie's hard-won triumphs and find joy in Winslow's strength." --Publishers Weekly (starred review)"Woven into this narrative is a convincing portrayal of human growth and blossoming--the story is told simply but subtly, celebrating the unexpected strength of the vulnerable." --Horn Book (starred review)--Kirkus Reviews (starred review) ...Show more
$14.99
NZD
Category: Chapter Books
At Zoe's Rescue Zoo only the cutest, cuddliest animals need apply!
$16.99
NZD
Category: Picture Books
A stylish, sensitive picture book focusing on Asperger's Syndrome in a unique and humorous way. The world was too bright for Leo. And too loud. "I must be living on the wrong planet," Leo thought. Leo struggles to make sense of the world. He doesn't understand the other children in his class, and they d on't seem to understand him. But then one day, Leo meets Maya. Maya is an octopus, and the more Leo learns about her, the more he thinks that perhaps he isn't alone in this world, after all. ...Show more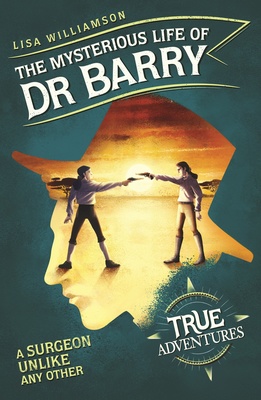 $16.99
NZD
Category: Chapter Books
The remarkable true story of Margaret Anne Bulkley aka Dr James Barry a surgeon who disguised herself as a man for her entire life.
$27.99
NZD
Category: Picture Books
Sadness has come to live with me and I am building it a shelter. I am building a shelter for my sadness and welcoming it inside. A small boy creates a shelter for his sadness, a safe space where Sadness is welcome, where it can curl up small, or be as big as it can be, where it can be noisy or quiet, o r anything in between. The boy can visit the shelter whenever he needs to, every day, sometimes every hour, and the two of them will cry and talk or just sit, saying nothing. And the boy knows that one day Sadness may come out of the shelter, and together they will look out at the world, and see how beautiful it is. A poignant and heart-warming picture book exploring the importance of making space and time for our own griefs, small or large, sensitively visualized with David Litchfield's stunning illustration. Anne Booth was inspired to write this book by the words of Etty Hillesum, a Holocaust victim who wrote: 'Give your sorrow all the space and shelter in yourself that is its due, for if everyone bears grief honestly and courageously, the sorrow that now fills the world will abate. But if you do instead reserve most of the space inside you for hatred and thoughts of revenge-from which new sorrows will be born for others-then sorrow will never cease in this world. And if you have given sorrow the space it demands, then you may truly say: life is beautiful and so rich.' (Esther 'Etty' Hillesum (15 Jan 1914 - 30 Nov 1943) ...Show more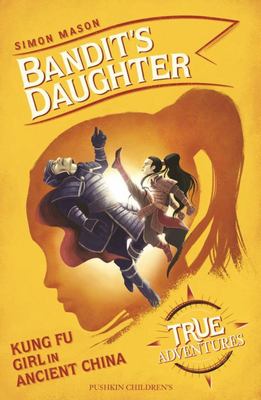 $16.99
NZD
Category: Chapter Books
An extraordinary true adventure story - how the bandit's daughter Mu Guiying became a great general in Ancient China. At the beginning of the 11th century, General Yang sends his son Zongbao to exterminate the bandit living in Dragon-Taming Wood. In the forest, Zongbao is surprised by the bandit's teena ge daughter, a kung fu prodigy, who challenged him to unarmed combat. Her deal? If Zongbao wins, she will lead him to her father's secret hideout. If she wins, she will take him to her father as her prisoner. So begins Mu Guiying's extraordinary story, which will end with a spectacular battle for the destiny of her country. ...Show more

$17.99
NZD
Category: Board Books
Join Huckle Cat and Lowly Worm in this tabbed board book as they start their day in Busytown! Richard Scarry's Busytown is a lovely place, with so much to see and do! Now girls and boys ages 2-5 can join the fun with this sturdy tabbed board book! Kids can tag along with Huckle Cat and Lowly Worm as th ey head off to school and say 'Good morning' to all their favorite friends. This is a perfect way for little ones to 'meet-and-greet' the many characters of Busytown! ...Show more
$17.99
NZD
Category: Chapter Books
There are Scaredy Cats everywhere . . . it's just that YOU can't see them. Only cats can see a Scaredy Cat. When shelter cats Pasha and Poop move in with their new human family, they find themselves up against a ghostly bully. Scaredy Cat demands they follow his rules or he'll cause all kinds of troubl e - knock over lamps, spill kitty litter, and even get them shipped back to the animal shelter! But Pasha and Poop are stubborn and rebellious. They won't follow the Scaredy Cat's ridiculous rules like all of the other pets on the block. Together, they set out to find the truth behind who the Scaredy Cat really is, and how they can end his mischief-making for good. ...Show more