$22.99
NZD
Category: Picture Books
 An inclusive picture book for grandparents everywhere. In every country around the world are grandpas short and tall. Though they go by different names, we love them one and all. From brilliant new talents Ashleigh Barton and Martina Heiduczek, comes a charming and heart-warming book that celebrates th e many different ways we say grandpa. What Do You Call Your Grandpa? is a love letter to grandfathers and families from every corner of the globe.   ...Show more
$19.99
NZD
Category: Chapter Books
A stunning middle grade fantasy about a girl who used to be a dragon and her adventure to save her new home--from Even the Darkest Stars author Heather Fawcett. Perfect for fans of the Nevermoor and His Dark Materials series.Ember St. George is a dragon. At least she was before her adoptive father--a po werful but accident-prone Magician--turned her into a human girl to save her life. Unfortunately, Ember's growing tendency to burst into flames at certain temperatures--not to mention her invisible wings--is making it too dangerous for her to stay in London. The solution: ship Ember off to her aunt's research station in frigid Antarctica.Though eccentric Aunt Myra takes getting used to, Ember quickly feels at home in a land of ice storms, mischievous penguins, and twenty-four-hour nights. She even finds herself making friends with a girl genius called Nisha and a mysterious orphan named Moss.Then she discovers that Antarctica is home to the Winterglass Hunt, a yearly tradition in which rare ice dragons are hunted for their jeweled scales. Furious, Ember decides to join the hunt to sabotage it from the inside.But being an undercover dragon isn't easy--especially among dragon hunters. Can a twelve-year-old fire dragon survive the dangers that come her way in the Antarctic wilderness and protect the ice dragons from extinction? ...Show more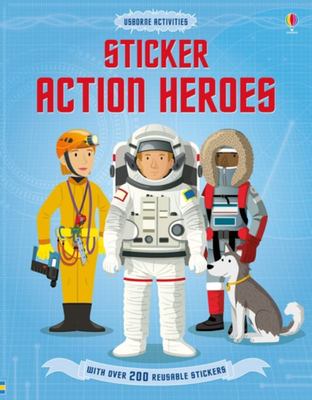 $15.99
NZD
Category: Activity Books | Series: Sticker Dressing Ser.
See brave action heroes at work, from arctic explorers trekking across thin ice, to earthquake rescue teams searching through collapsed buildings. Find out what they wear, including a bomb expert's blast-proof suit, a cave rescue diver's wetsuit, and an astronaut's spacesuit.
$18.99
NZD
Category: Picture Books
Bernard's got a problem. He's found a monster in the back garden but his mum and dad are just too busy to notice. So Bernard tries to befriend the monster... and that doesn't go quite to plan. Loved by children, monsters and adults for thirty five years, David McKee's iconic picture book is celebrated in this special anniversary paperback that includes embossing and a free downloadable audiobook. ...Show more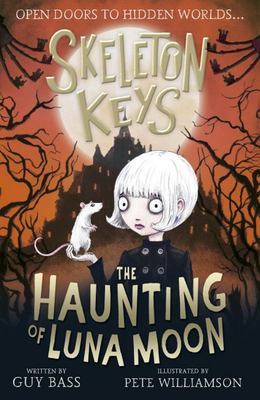 $17.99
NZD
Category: Chapter Books | Series: Skeleton Keys Ser.
The second tall-but-true tale in the darkly comic new series SKELETON KEYS from the award-winning duo behind STITCH HEAD...Greetings My name is Skeleton Keys and these fantabulant fingers of mine can open doors to hidden worlds... Join me for the strange tale of Luna Moon, whose family is disappearing before her very eyes...Luna is the only one to mourn the death of her grandfather Old Man Moon - the rest of her family couldn't be happier to see the back of the bad-tempered old miser. But as they celebrate his demise with a giddy jig, Aunt Summer vanishes ... only to reappear as a painting.While Luna is convinced her grandfather has kept his word to haunt them from beyond the grave, Skeleton Keys is certain that this is the work of an unimaginary. Can he get to the bottom of the mystery before the whole of Luna's family disappears?Read Skeleton Keys' first unbelievably true tale: THE UNIMAGINARY FRIEND Perfect for fans of David Walliams, AMELIA FANG and THE NOTHING TO SEE HERE HOTEL.Praise for SKELETON KEYS: "Guy has mixed cleverly-created characters with his trademark humour and wit to give us his best book yet. This is one spooky series I'm going to devour " Authorfy ...Show more
$26.99
NZD
Category: Picture Books | Series: Angelina Ballerina
The classic bestselling picture book Angelina and the Princess is back in a beautiful, refreshed hardcover edition perfect for Angelina fans new and old   Angelina hopes to dance the starring role in an upcoming performance for the Royal Ballet, but instead is cast in a tiny part. She is so disappoin ted that she wants to quit ballet. Eventually, though, she decides to work hard for her friends in the performance. Angelina's decision leads to an unexpected turn of events--and a happy ending for everyone   ...Show more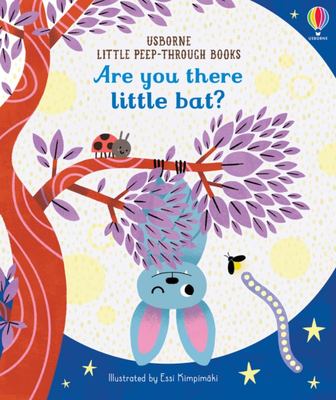 $16.99
NZD
Category: Board Books | Series: Little Peep-Through Bks.
Little bat is hiding! Children will love peeping through the holes in the pages of this charmingly illustrated book in search of the elusive bat. With fingertrails to touch and details to talk about, there are lots of surprises along the way. A perfect Halloween gift for little children. Part of a growi ng series of collectable board books. Fingertrails and holes create a tactile experience. ...Show more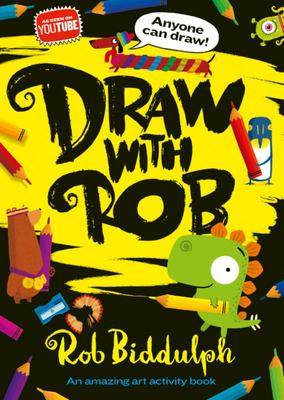 $16.99
NZD
Category: Activity Books
The viral phenomenon #DrawWithRob is now a brand-new activity book for you to draw with Rob at home! As seen everywhere on YouTube, Facebook, TikTok, TV, and more, from the creative genius and bestselling author Rob Biddulph! At home? Wondering what to do? Join thousands of children around the world an d #DrawWithRob - staying at home has never been so much fun! DRAW WITH ROB is now an incredible activity book for every family to share, so join Rob and learn to draw your favourite characters - from Penguin Blue to a very Hot Dog, and many more! The bestselling and award-winning author/illustrator Rob Biddulph is the genius behind the phenomenal, viral sensation that is DRAW WITH ROB - bringing joy to families everywhere with his easy to follow instructions and warm-hearted humour. So whether you're in home education, home-schooling, learning to draw or just having fun, let Rob show you that anyone can learn to #DrawWithRob! *WITH PERFORATED PAGES SO YOU CAN EASILY TEAR OUT AND DISPLAY YOUR ART!* Rob's original hit videos are also available at www.robbiddulph.com, and on Facebook, YouTube, TikTok, and Instagram, with Rob appearing on TV to talk about them too. Perfect stay-at-home fun for boys, girls, and everyone aged three to one hundred and three, and a wonderful introduction to Rob Biddulph's bestselling picture book range - including the Waterstones Children's Book Prize-winning Blown Away, Odd Dog Out, and many more! Available in all good bookstores and online retailers, and perfect for children who are learning to read - or just love to! ...Show more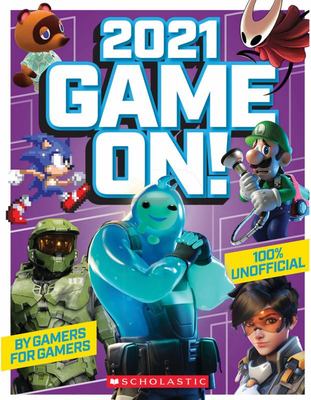 $21.99
NZD
Category: Non-Fiction | Series: Game On!
Learn all about the hottest games coming in 2021. Here is information on all the hottest games coming in 2021, how they were developed, and how to beat them in Scholastic's annual gaming guide! Features interviews with top gamers, gaming experts and more. Learn tips and tricks for the newest and most po pular games! ...Show more
$14.99
NZD
Category: Activity Books | Series: Pokémon Ser.
This guidebook has the inside scoop on Gym battles all over the Pokemon world, in every explored region, including Galar! This all-new guide has all the details you need as you battle your way from gym to gym to the glory of a regional Tournament, and even battle against the Elite Four! From battling Br ock for the Boulder badge to challenging psychic twins Tate and Liza for the Mind Badge, travel across every known region of the Pokemon world! Packed with information on the Pokemon Gyms and Leagues that Ash visits on his journey-including Gym Badges, Gym Leaders and their Pokemon, this guide is an absolute must-have for any aspiring Pokemon Master. ...Show more
$18.99
NZD
Category: Chapter Books
After a traumatic run-in with the fortune teller from a visiting funfair-thanks to an unfortunately-timed sneeze-Riley finds himself CURSED. Life as he knows it quickly becomes a catalogue of disasters-from wetting himself onstage during the school show, accidentally supergluing himself to his classmate s and ruining the school football team's sponsorship deal, to flooding his house and losing class 4's pet rabbit-Riley knows the bad luck is out to get him. Enter new kid: Brad Chicago. He's super-cool, well-groomed and stylish, with an excellent stationery collection. And for some reason he wants to be Riley's friend. Can Riley get rid of the curse before Brad discovers he's a walking disaster? ...Show more

$27.99
NZD
Category: Picture Books
This powerful book reassures readers that black lives matter and their worth is never diminished, no matter the circumstance: through the joy of their first steps, the hardship of adolescent struggles and the heartbreak of current events. A conversation starter, a community touchstone, and a deep affirm ation of worth for the young readers who need it most. Accompanied by illustrations by Bryan Collier, a four-time Caldecott Honor recipient. ...Show more