$22.99
NZD
Category: Non-Fiction | Series: Little People, Big Dreams
In this book from the critically acclaimed, multimillion-copy best-selling Little People, BIG DREAMS series, discover the life of Stevie Wonder, the genius behind some of the world's best-loved songs. At just 8 years old, it was clear that Steveland Judkins was going to be a star. Renamed Stevie Wonder for his astonishing talent on the piano and other instruments, he wrote and performed some of the biggest hits of the 1970s. Stevie became known for his inventiveness, his soulful voice, and the social commentary in his lyrics. He is a UN Messenger of Peace and remains one of the music world's most iconic figures. This inspiring book features stylish and quirky illustrations and extra facts at the back, including a biographical timeline with historical photos and a detailed profile of the great musician's life. ​Little People, BIG DREAMS is a best-selling series of books and educational games that explore the lives of outstanding people, from designers and artists to scientists and activists. All of them achieved incredible things, yet each began life as a child with a dream. This empowering series offers inspiring messages to children of all ages, in a range of formats. The board books are told in simple sentences, perfect for reading aloud to babies and toddlers. The hardcover versions present expanded stories for beginning readers. Boxed gift sets allow you to collect a selection of the books by theme. Paper dolls, learning cards, matching games, and other fun learning tools provide even more ways to make the lives of these role models accessible to children. Inspire the next generation of outstanding people who will change the world with Little People, BIG DREAMS!   ...Show more
$32.99
NZD
Category: Non-Fiction
One of the century's most feted singer-songwriters, Wilco's Jeff Tweedy, digs deep into his own creative process to share his unique perspective about song-writing and offers a warm, accessible guide to writing your first song.
$22.99
NZD
Category: Non-Fiction | Series: Little People, Big Dreams
In this book from the critically acclaimed, multimillion-copy bestselling Little People, BIG DREAMS series, discover the life of Megan Rapinoe, the world record-breaking soccer player and activist. Growing up in Redding, California, Megan discovered her calling chasing a ball on the school playground. Even if she didn't always fit in at school, she was a star on the field - and her teammates thought so too. Her passion, skill and leadership took Team USA to Olympic Gold and a World Cup victory, while she continues to champion women's and LGBTQ+ rights and representation in sport, in the US and across the world. This inspiring book features stylish and quirky illustrations and extra facts at the back, including a biographical timeline with historical photos and a detailed profile of the US co-captain's life. Little People, BIG DREAMS is a bestselling series of books and educational games that explore the lives of outstanding people, from designers and artists to scientists and activists. All of them achieved incredible things, yet each began life as a child with a dream. This empowering series offers inspiring messages to children of all ages, in a range of formats. The board books are told in simple sentences, perfect for reading aloud to babies and toddlers. The hardback versions present expanded stories for beginning readers. Boxed gift sets allow you to collect a selection of the books by theme. Paper dolls, learning cards, matching games and other fun learning tools provide even more ways to make the lives of these role models accessible to children. Inspire the next generation of outstanding people who will change the world with Little People, BIG DREAMS! ...Show more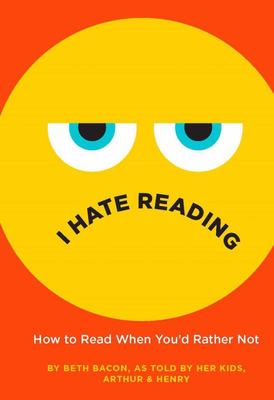 $22.99
NZD
Category: Non-Fiction
A colourful, bold and cheeky love song to the joys of books, for the most reluctant of readers. OK. So we all know reading is hard. And boring. Want to know how to get out of it? If someone's nagging you to open a book, grab this one! Inside you'll find perfect tips on how to fool people into thinking you're reading. You may even find yourself turning the pages after all... ...Show more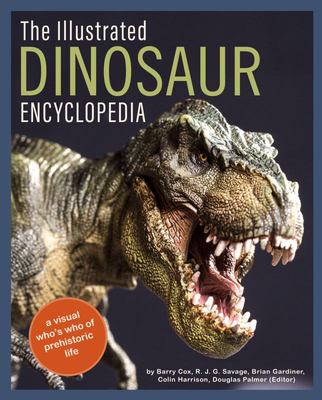 $32.99
NZD
Category: Non-Fiction
The Illustrated Encyclopedia of Dinosaurs and Prehistoric Creatures is an illustrated whos who of prehistoric life with more than 600 species.
$17.99
NZD
Category: Non-Fiction | Series: Trailblazers
How did Stephen Hawking's amazing discoveries change the way we think about the universe? Fascinated by the cosmos from a young age, Stephen grew up in a family that read books at the dinner table and kept bees in the basement! Despite being diagnosed with motor neurone disease, Stephen overcame the lim its of his disability to become a superstar scientist and best-selling author. Find out how Stephen's ground-breaking research into black holes helped answer questions about the universe that had been puzzling scientists for centuries. ...Show more
Iceberg
by Claire Saxby
$27.99
NZD
Category: Non-Fiction
An iceberg is born into spring and travels through the seasons before dying in a new spring. A stunning, lyrical story for our times, from renowned picture book creators Claire Saxby and Jess Racklyeft. In the final freeze of an Antarctic winter, green tails wave across a star-full sky, as if to farewe ll endless nights. If this world looks empty, look closer... Penguins trek across the ice to their winter homes. As the temperature warms, birds fly above on their long migrations. And with the advent of summer, beneath an iceberg, the sea is teeming with life. Ocean, sky, snow and ice - minute greens and giant blues - dance a delicate dance in this evocative portrayal of the life cycle of an iceberg.  ...Show more
$45.00
NZD
Category: Non-Fiction
Life on Earth is shaped by water, and only survives here because of it, but our ocean ecosystems are at the epicentre of global warming. This enormous blue wilderness contains somewhere between half and three quarters of all life on Earth, including the biggest and most numerous creatures to ever live. But more than 90 per cent of Earth's warming since 1950 occurred in oceans, despite their vast capacity to absorb heat and CO2.Framed by the need to protect our fragile oceans, Water World is natural-history illustrator Ben Rothery's rich exploration of the creatures from the coastal and offshore waters of the world - from penguins, seagulls, polar bears and seahorses, to plankton, sharks and deep-sea beings. Discover the longest migration and the loudest animal on Earth, and learn how our own actions affect the ocean, its inhabitants and our whole planet. ...Show more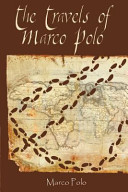 $29.99
NZD
Category: Non-Fiction
Marco Polo (September 15, 1254 - January 9, 1324) was a Venetian merchant traveler whose travels are recorded in Il Milione ("The Millions", now known as "The Travels of Marco Polo"), a book which did much to introduce Europeans to Central Asia and China. He learned about trading whilst his father and u ncle, Niccolo and Maffeo, travelled through Asia and apparently met Kublai Khan. In 1269, they returned to Venice to meet Marco for the first time. The three of them embarked on an epic journey to Asia, returning after 24 years to find Venice at war with Genoa; Marco was imprisoned, and dictated his stories to a cellmate. He was released in 1299, became a wealthy merchant, married and had three children. He died in 1324, and was buried in San Lorenzo. ...Show more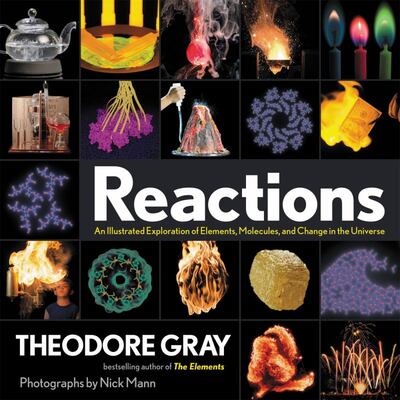 $34.99
NZD
Category: Non-Fiction
The third book in Theodore Gray's bestselling Elements Trilogy, Reactions continues the journey through the world of chemistry that began with his two previous bestselling books The Elements and Molecules. With The Elements, Gray gave us a never-before-seen, mesmerizing photographic view of the 118 ele ments in the periodic table. In Molecules, he showed us how the elements combine to form the content that makes up our universe. With Reactions, Gray once again puts his photography and storytelling to work to demonstrate how molecules interact in ways that are essential to our very existence. The book begins with a brief recap of elements and molecules and then goes on to explain important concepts that characterize a chemical reaction, including Energy, Entropy, and Time. It is then organized by type of reaction including chapters such as "Fantastic Reactions and Where to Find Them," "On the Origin of Light and Color," "The Boring Chapter," in which we learn about reactions such as paint drying, grass growing, and water boiling, and "The Need for Speed," including topics such as weather, ignition, and fire. ...Show more
$24.99
NZD
Category: Non-Fiction
CRESTFALLEN at CHICANERY and CIRCUMLOCUTION? Have no TRUCK with TOMFOOLERY and TRUMPERY? Or OMNISCIENT about OBLOQUIES and OPSIMATHS? Whether you've answered yes, no or 'sorry, I didn't catch that', 500 Beautiful Words You Should Know is for you. It offers words that flow EXQUISITELY off the tongue; wo rds that are just perfect for their meaning, like the lazy-sounding SLOTH and the heavy-footed GALUMPH; words that will make you sound clever, like DEUTERAGONIST and LETHOLOGICA; and words that are just fun to say, like LIQUEFACTION and LUXURIATE. It'll tell you where they come from, how to use them and whether you're likely to BAMBOOZLE anyone who's listening to you. With occasional special features on great words for colours, words from the Classics and words that make you laugh, this is a book to delight BIBLIOPHILES and BLATHERSKITES alike. ...Show more
$34.99
NZD
Category: Non-Fiction
Prisoners of Geography meets Bill Bryson: a funny, fascinating, beautifully illustrated - and timely - history of countries that, for myriad and often ludicrous reasons, no longer exist. 'Countries are just daft stories we tell each other. They're all equally implausible once you get up close' Countri es die. Sometimes it's murder, sometimes it's by accident, and sometimes it's because they were so ludicrous they didn't deserve to exist in the first place. Occasionally they explode violently. A few slip away almost unnoticed. Often the cause of death is either 'got too greedy' or 'Napoleon turned up'. Now and then they just hold a referendum and vote themselves out of existence.   This is an atlas of nations that fell off the map. The polite way of writing an obituary is: dwell on the good bits, gloss over the embarrassing stuff. This book fails to do that. And that is mainly because most of these dead nations (and a lot of the ones that are still alive) are so weird or borderline nonsensical that it's impossible to skip the embarrassing stuff. The life stories of the sadly deceased involve a catalogue of chancers, racists, racist chancers, conmen, madmen, people trying to get out of paying tax, mistakes, lies, stupid schemes and General Idiocy. Because of this - and because treating nation states with too much respect is the entire problem with pretty much everything - these accounts are not fussed about adding to all the earnest flag saluting in the world, however nice some of the flags are. ...Show more