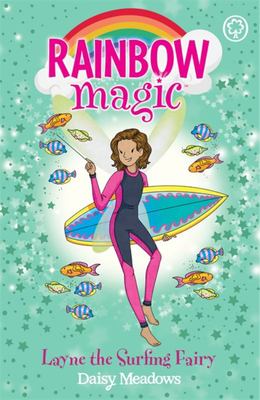 $14.99
NZD
Category: Early Reader | Series: Rainbow Magic Ser.
Join Rachel, Kirsty and the Gold Medal Games Fairies as they help make sure that surfing, skateboarding, skiing and snowboarding events everywhere run smoothly! When Rachel and Kirsty compete in the School Gold Medal Games, trouble seems to be around every corner. Naughty Jack Frost and his mischievous goblins are determined to sabotage the games and Rachel and Kirsty must do everything they can to help Layne the Surfing Fairy to save the surfing event. Don't miss the rest of the Gold Medal Games Fairies series: Riley the Skateboarding Fairy, Soraya the Skiing Fairy and Jayda the Snowboarding Fairy. 'These stories are magic; they turn children into readers!' ReadingZone.com If you like Rainbow Magic, check out Daisy Meadows' other series: Magic Animal Friends and Unicorn Magic! ...Show more
$17.99
NZD
Category: Early Reader | Series: Real Pigeons
Ever wonder why pigeons always act so weird? It's because they're out there chasing the bad guys and saving your butts! The REAL PIGEONS use PIGEON POWERS to fight crime, solve mysteries and help creatures in the city.    But when CONCRETE starts mysteriously MELTING in the city, a FEATHER-SNATCHER goe s on a plucking-spree and an EVIL HAT has a plan to CLONE the Real Pigeons, our feathered heroes are going to need more than just PIGEON POWERS to save the day! No-one can protect a city like Rock, Frillback, Tumbler, Homey and Grandpouter. Crime-fighting has never been so COO! Nickelodeon is developing an animated movie and TV series based on REAL PIGEONS FIGHT CRIME, to be produced by James Corden and Ben Winston! With over 200,000 books in print and legions of fans worldwide, the REAL PIGEONS series is perfect for fans of Bad Guys and Dog Man. Every book contains THREE hilarious, silly and engrossing mysteries! Shortlisted for the 2019 Readings Children's Book Prize and the 2019 & 2020 ABIA Book of the Year for Younger Children.   ...Show more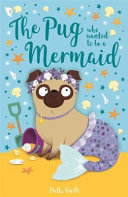 $14.99
NZD
Category: Early Reader | Series: The Pug Who Wanted to Be...
Peggy the pug is going on a mer-mazing summer holiday! A perfect beach read, from the bestselling author of THE PUG WHO WANTED TO BE A UNICORN. Peggy the pug is going on holiday to the seaside! Her special friend Chloe is excited, too, and hopes that she'll see a mermaid. But even though Chloe and Peggy search the beach, they can't find a mermaid anywhere. Not wanting her friend to be disappointed, Peggy decides that she'll just have to become a mermaid herself! But that means that she's going to have to learn how to doggy paddle . . . A funny and heartwarming beach read for newly independent readers! ...Show more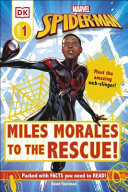 $12.99
NZD
Category: Early Reader | Series: DK Readers Level 1
Learn to read with Marvel's Spider-Man! Miles Morales might seem like just a young kid from Brooklyn, but he has a few secrets. Firstly, he actually came from another Universe. Secondly - he is really Spider-Man! Exciting images, simple vocabulary, and a fun quiz will engage young fans of Marvel Super Heroes and help them build confidence in reading. © 2020 MARVEL ...Show more
The Ghost Garden
by Emma Carroll; Kaja Kajfez (Illustrator)
$14.99
NZD
Category: Early Reader
Queen of historical fiction Emma Carroll makes her Barrington Stoke debut with a powerful, evocative, and spine-tingling story of childhood on the brink of war.
$18.99
NZD
Category: Early Reader
Timmy has really hit ROCK BOTTOM! Hes been sent to THE PITSthe darkest, scariest place under Earth! He needs to find a way out. But only one pony has EVER managed... a GREAT ESCAPE. Now Timmys planning a greatER escape! Surely its not that hard to get outta there?!
$14.99
NZD
Category: Early Reader | Series: The Tindims
The tiny Tindims are like the Borrowers-on-Sea, who turn our everyday rubbish into treasure. Mother-and-daughter duo, prizewinning Sally Gardner and Lydia Corry, create a fun new world of characters and adventures in their empowering new series for 5-8 year olds inspiring conservation and inventive ways to recycle. On the Tindim's island home, Bottle Mountain is growing terrifyingly tall with rubbish. So tall that one night it breaks away. Across the ocean, a boy discovers Bottle Mountain bobbing by the seashore. For the first time ever the Tindims are discovered and get to meet the Long Legs and Little Legs. Can the Tindims and the humans help each other to save the planet? Printed in dyslexia-friendly font with pictures on every page and perfect for the reluctant reader, the Tindims show keen young ecologists how to help protect our planet for the future. ...Show more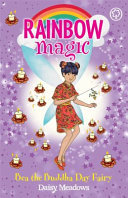 $16.99
NZD
Category: Early Reader | Series: Rainbow Magic
Join Rachel, Kirsty and the Festival Fairies as they help to make special celebrations everywhere run smoothly with the help of fairy magic. Bea the Buddha Day Fairy looks after the Buddhist festival, but when naughty Jack Frost steals her precious candle, celebrations of Buddha's birthday run into diff iculties. Can the girls help Bea save the day? Don't miss the rest of the Festival Fairies series: Deena the Diwali Fairy, Hana the Hanukkah Fairy and Elisha the Eid Fairy. 'These stories are magic; they turn children into readers!' ReadingZone.com If you like Rainbow Magic, check out Daisy Meadows' other series: Magic Animal Friends and Unicorn Magic! ...Show more
$9.99
NZD
Category: Early Reader | Series: School of Monsters
Today it's sports day in the sun. But do you think that Pete can run?  Ever since Pete tripped over his long legs and enormous feet, he refuses to run races with the other monsters. But what happens when Jamie Lee gets stuck in the mud down the well? It will take a special someone to help rescue her! We lcome to the School of Monsters: the funniest, silliest and most accessible series for first readers!   Start by reading only the last word on every line and work your way up to reading the whole story. With tumbling rhymes and an infectious sense of humour, the weird and wonderful students at the School of Monsters are guaranteed to spark a love of reading!     ...Show more
$9.99
NZD
Category: Early Reader | Series: School of Monsters
You shouldn't bring a pet to school. But Mary's pet is super cool! You're not supposed to bring your pet to the School of Monsters if you haven't fed them yet. But Mary LOVES her little pet! Surely it will be OK to sneak him inside her hat just for the morning... Welcome to the School of Monsters: the f unniest, silliest and most accessible series for first readers!   Start by reading only the last word on every line and work your way up to reading the whole story. With tumbling rhymes and an infectious sense of humour, the weird and wonderful students at the School of Monsters are guaranteed to spark a love of reading!     ...Show more
$9.99
NZD
Category: Early Reader | Series: School of Monsters
Sam makes a mess when he eats jam. Can he fix it? Yes, he can! Hairy Sam just can't help himself. He LOVES bread and jam! But what happens when he gets sticky jam all over the school and the other monsters? He'll have to figure out a way to save the day... Welcome to the School of Monsters: the funniest , silliest and most accessible series for first readers!   Start by reading only the last word on every line and work your way up to reading the whole story. With tumbling rhymes and an infectious sense of humour, the weird and wonderful students at the School of Monsters are guaranteed to spark a love of reading!     ...Show more
$9.99
NZD
Category: Early Reader | Series: School of Monsters
Some kids are good and some are not... Some look the same, like Deb and Dot! Deb and Dot are twins and complete opposites. Deb is friendly and everyone likes her - but Dot doesn't quite know how to play nicely with the other monsters! Can Teacher Ted help the twins out with a plan? Welcome to the Sc hool of Monsters: the funniest, silliest and most accessible series for first readers! Start by reading only the last word on every line and work your way up to reading the whole story. With tumbling rhymes and an infectious sense of humour, the weird and wonderful students at the School of Monsters are guaranteed to spark a love of reading!   ...Show more