$34.99
NZD
Category: Graphic Novels | Series: No Fear Shakespeare Illustrated Ser.
Read MACBETH in graphic-novel form--with NO FEAR NOW IN COLOR   Based on the No Fear Shakespeare translations, this dynamic graphic novel--now with color added--is impossible to put down. The illustrations are distinctively offbeat, slightly funky, and appealing to teens.   Includes: - An illustr ated cast of characters - A helpful plot summary - Illustrations that show the reader exactly what's happening in each scene--making the plot and characters clear and easy to follow ...Show more
Yorick and Bones
by Jeremy Tankard (Illustrator); Hermione Tankard
$19.99
NZD
Category: Graphic Novels
Hear ye, hear ye Father-daughter duo Jeremy and Hermione Tankard are pleased to introduce the first book in a rib-tickling, heartfelt full-color graphic novel series perfect for fans of Bird & Squirrel Yorick is a skeleton who was just dug up after a few hundred years of sleep. He speaks like it t oo. "Forsooth, my joy, I barely can contain " Bones is the hungry dog who did the digging. Though he cannot speak, he can chomp. What will become of these two unlikely companions? Will Yorick ever find the friend he seeks? Will Bones ever find a tasty treat that does not talk back? The course of true friendship never did run smooth. ...Show more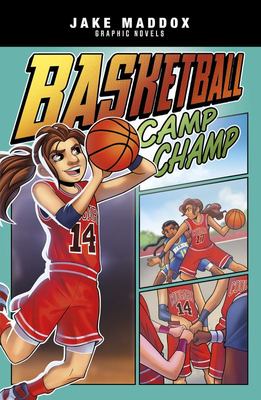 $14.99
NZD
Category: Graphic Novels | Series: Jake Maddox Graphic Novels
After only ever playing pick-up games, Ana Ramirez is excited to attend a basketball summer camp where she'll play on a real team with real teammates. But when the coach says they'll use something called zone defense, the shooting guard feels totally lost and starts to doubt her skills. Can Ana get out of her comfort zone and ask for help? Combining a dramatic sports story with a dynamic full-color comic format, this Jake Maddox Graphic Novel is sure to be a win for any young reader. ...Show more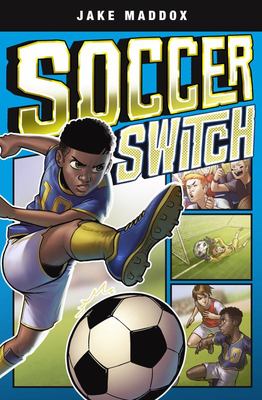 $14.99
NZD
Category: Graphic Novels | Series: Jake Maddox
Andre Makuza is excited for another championship season with his middle school summer soccer team. But a new coach is taking over, and his unusual training methods have the team feeling frustrated. Will the coach's oddball ways ever lead to victory, or is the soccer switch too much for Andre and his tea mmates to handle? Combining high-stakes sports stories, dynamic full-color comics, and a variety of back matter support materials designed to encourage critical thinking and comprehension, this Jake Maddox Graphic Novel is sure to be a win for young athletes, sports enthusiasts, and reluctant and struggling readers alike. ...Show more
$22.99
NZD
Category: Graphic Novels
A heart-wrenching true story about life in a Kenyan refugee camp that will restore your faith in real-life happy endings. Omar and his brother Hassan, two Somali boys, have spent a long time in the Dadaab refugee camp. Separated from their mother, they are looked after by a friendly stranger. Life in t he camp isn't always easy. The hunger is constant...but there's football to look forward to, and now there's a chance Omar will get to go to school... With a heart-wrenching fairytale ending, this incredible true story is brought to life by Victoria's stunning illustrations. This book perfectly depicts life in a refugee camp for 8-12 year olds. ...Show more
$28.00
NZD
Category: Graphic Novels
I've decided to document my life in pictures. It's hard to draw the pole, because of the pole. Beth has a pole through her arms. This is not a metaphor. A metaphor would be a lot less inconvenient. On the other side of the room, Kenneth is creating a new religion. He thinks narrative is the operating pr inciple of the universe. He also thinks he's the hero of Beth's story. Beth is worried he's going to leave her. The creatures living in the pole may have stolen her cat. Tara Black's comic is surreal, dark, sad, perversely joyful, and if you bet someone they couldn't find another book remotely like it, you would win. It's a little bit about being married to Kenneth. It's a little bit about losing your cat. It's definitely not about the pole. I've been told I hold my pen wrong. But it's the only way I can. 'One of the most potent, unsettling texts I've encountered.' —Tracey Slaughter 'Poetic, whimsical and painfully honest.' —Dylan Horrocks 'A strange and wonderful book, both surreal and very real.' —Tina Makereti 'A freaking masterpiece.' —Pip Adam Tara Black makes comics and sits in the front row of book events so she can draw the writers. Her work appears on The Sapling, Stasis Journal and her website, taracomics.com. This Is Not a Pipe is her first book. ...Show more
$30.00
NZD
Category: Graphic Novels
The first ever graphic novel version of Animal Farm - a Times Book of the Year Animal Farm is the story of what happens when the downtrodden animals of Manor Farm overthrow their master, and how their revolution goes horribly wrong. Now George Orwell's dark, timeless fable has been turned into a graphic novel for the very first time, illustrated in full colour by the renowned Brazilian artist Odyr to bring us a whole new work of art. 'This brightly coloured homage to Orwell's timely allegory is heartbreaking and elegant. Odyr's images of animals casting off their bonds and then living with the results of their revolution are painterly and evocative, both loose and illuminating' The New York Times ...Show more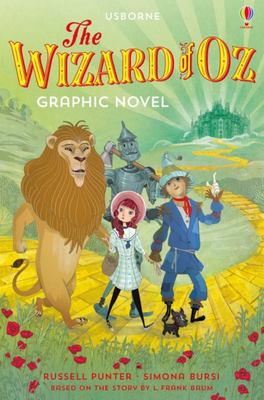 $19.99
NZD
Category: Graphic Novels | Series: Usborne Graphic Novels
After Dorothy's house is carried off by a tornado, she finds herself in the strange and magical Land of Oz. With the help of her new friends the Scarecrow, Tin Man and Lion, she must persuade the Wizard of Oz to help her get back to Kansas. L. Frank Baum's timeless fantasy is beautifully recreated in th is enchanting graphic novel. Simona Bursi's exquisitely detailed illustrations bring the classic tale to life. The colourful comic strip format has proven appeal, particularly for reluctant readers. A map of Oz and background information about the original novel give added value. ...Show more
$29.99
NZD
Category: Graphic Novels | Series: Warriors Graphic Novel
The warrior cats leap off the page in their first-ever original full-color adventure--a stand-alone graphic novel set in the wild world of Erin Hunter's #1 bestselling Warriors series. When RiverClan fell under the rule of the vicious Tigerstar, Feathertail barely escaped with her life. Now RiverClan is trying to rebuild in unity and peace--even if Feathertail isn't ready to forgive her Clanmates. But when RiverClan takes in a rogue cat named Sasha and her two kits, Feathertail must find a way to escape the shadows of the past if she is to be a part of her Clan's future. Set after the events of Warriors: The Prophecies Begin, this action-packed, stand-alone adventure is perfect for longtime Erin Hunter fans and new readers alike. ...Show more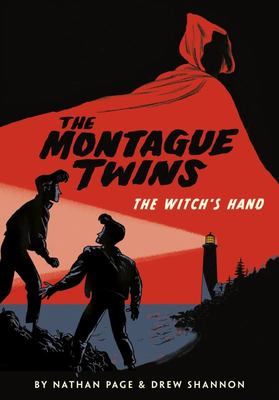 $37.00
NZD
Category: Graphic Novels | Series: The\Montague Twins Ser.
Pete and Alastair Montague are just a couple of mystery-solving twins, living an ordinary life. Or so they thought. After a strange storm erupts on a visit to the beach, they discover there is more to their detective skills than they had thought. Their guardian, David Faber, a once prominent professor, has been keeping secrets about their parents and what the boys are truly capable of. At the same time, three girls go missing after casting a mysterious spell, which sets in motion a chain of events that takes their small town down an unexpected path. With the help of David's daughter, Charlie, they discover there are forces at work that they never could have imagined, which will impact their lives forever. An exciting new graphic novel from innovative creators Nathan Page and Drew Shannon that is at once timely and thrilling. ...Show more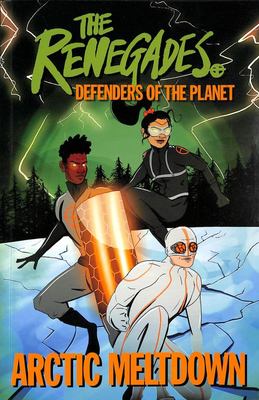 $24.00
NZD
Category: Graphic Novels | Series: The Renegades
Beneath the melting Arctic permafrost a sleeping methane monster - the Methanaur - is awakening. Can Katelyn, Mo, and Leon, three unsuspecting heroes, use their superpowers to trap it in the ice and save the planet? Meet Professor Katelyn, Leon, and Mo - also known as The Renegades. Professor Kateyln is a whip-smart, sassy scientist who uses her 'Oracle Specs' to see into the future. Wrestling with his anger at the naysayers who don't seem to care about the environment, Leon has the ability to become invisible - the perfect spy! And then there's Mo who, in the wake of his brother's death in a cyclone, finds his courage and builds a Solar Supershield that can generate an electrical force strong enough to fight the deadliest of foes. Our superheroes grapple with multiple environmental threats, most deadly of all a monster that lurks beneath the melting Arctic permafrost. If it escapes, this creature of chaos will release huge plumes of methane gas into the atmosphere, changing the balance of our planet's climate forever. ...Show more
$26.99
NZD
Category: Graphic Novels
Witches are real, and they are very, very dangerous. They wear ordinary clothes and have ordinary jobs, living in ordinary towns all across the world-and there's nothing they despise more than children. When an eight-year-old boy and his grandmother come face-to-face with the Grand High Witch herself, t hey may be the only ones who can stop the witches' latest plot to stamp out every last child in the country! This full-colour graphic novel edition of Roald Dahl's The Witches, adapted and illustrated by Eisner Award winner Penelope Bagieu, is the first-ever Dahl story to appear in this format. ...Show more