$17.99
NZD
Category: Dystopian | Series: E-Boy
Part human. Part robot. All hero!   Last week Ethan was just a teenage kid who was lying in hospital with a brain tumour. That was last week.Now, Ethan has the superhuman power to hack any computer system with his mind, and he and Doctor Penny are in a battle with Gemini, the android healer-turned-deadl y assassin.The Robofight Games might be the perfect cover for their mission. Or they might find themselves in even more trouble...Robot vs human. Country vs country.Who will cheat? And who will win? ...Show more
$22.99
NZD
Category: Dystopian | Series: Gone
Suddenly it's a world without adults and normal has crashed and burned. When life as you know it ends at 15, everything changes. The clock is ticking for Sam Temple and the kids of Perdido Beach and starvation threatens the FAYZ. The strain of leadership is beginning to show on Sam and he's got more tha n just dwindling rations and in-fighting to worry about - Caine is back with the psychotic whiphand, Drake, by his side. And in the background lies the greatest danger of all - and he too needs to be fed. A tour-de-force from global sensation Michael Grant, Hunger is the second book in this bestselling series. "I love this book" - Stephen King ...Show more
$22.99
NZD
Category: Dystopian | Series: Gone | Reading Level: Children's - Grade 4-6, Age 9-11
Welcome back to the FAYZ! This is Book 6 in the series that Stephen King calls a 'driving, torrential narrative'. All eyes are on Perdido Beach. The barrier wall is now as clear as glass and life in the FAYZ is visible for the entire outside world to see. Life inside the dome remains a constant battle and the Darkness, away from watchful eyes, grows and grows ... The society that Sam and Astrid have struggled so hard to build is about to be shattered for good. It's the end of the FAYZ. Who will survive to see the light of day? This is the nail-biting finale to the GONE saga. The GONE series is Lord of the Flies for the 21st century. In turns breathtaking, harrowing, and utterly terrifying. Its complex characters and moral dilemmas will delight fans of The Hunger Games, Divergent and The Maze Runner. This is dystopian fiction at its best. Have you got all 6 titles in the New York Times bestselling saga: Gone, Hunger, Lies, Plague, Fear, and Light? 'I am now free to leave the FAYZ, but my time there was well spent' Stephen King If you love GONE, be sure not to miss Michael's new series Front Lines - it's WWII but not as you know it! The first book is Front Lines, followed by Silver Stars. Michael Grant also has a World Book Day book, Dead of Night, which is set in the Front Lines universe and written exclusively for World Book Day 2017. Michael Grant has lived an exciting, fast-paced life. He moved in with his wife Katherine Applegate after only 24 hours. He has co-authored over 160 books but promises that everything he writes is like nothing you've ever read before! If the Gone series has left you hungry for more from the dark genius of YA fiction, look out for the BZRK trilogy: BZRK, BZRK Reloaded, BZRK Apocalypse and the terrifying Messenger of Fear and its sequel The Tattooed Heart. Michael is a World Book Day author for 2017. ...Show more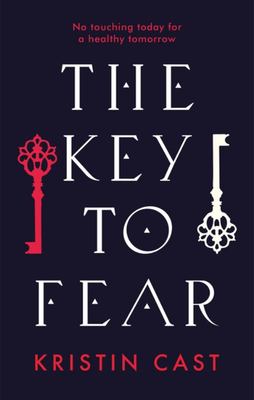 $22.99
NZD
Category: Dystopian
No touching today for a healthy tomorrow. For fifty years, the Key Corporation has defended humanity against a deadly virus that spreads through touch. Lovers don't kiss, or even hold hands. Personal boundaries are valued above all. Break the laws, and you'll face execution. Elodie, a talented young nur se, believes in the mission of the Key and has never questioned the laws that control her life. But Elodie is forced to break the rules when she sets out in search of a terminal patient who goes missing while under her care. From the outside, it seems like Aiden was given everything he could want from the Key--a purpose, an education, and a future. But Aiden knows more than he's letting on, and the dark secrets he's keeping could tear the Key's strict society apart. When Elodie and Aiden's lives collide, the fallout will be devastating. What do you do when the brutal system that once kept you safe hunts you down? Run. ...Show more
$18.99
NZD
Category: Dystopian | Series: Five Nights at Freddy's Ser.
When left in darkness, rage festers. Years of frustration with his family culminate in a loathsome vacation for Bob, who plots a sinister prank to frighten his wife and kids. Matt redirects the residual anger over his many failed relationships into a video game, and ends up birthing the horrible consequ ences. In room 1280 of Heracles Hospital, something evil is keeping a man alive, a man with gruesome burns all over his body and an iron will to live. In this fifth volume, Five Nights at Freddy's creator Scott Cawthon spins three sinister novella-length stories from different corners of his series' canon, featuring cover art from fan-favorite artist LadyFiszi. Readers beware: This collection of terrifying tales is enough to unsettle even the most hardened Five Nights at Freddy's fans. ...Show more
$99.99
NZD
Category: Dystopian | Series: The Hunger Games
In the ruins of a place once known as North America lies the nation of Panem, a shining Capitol surrounded by twelve outlying districts. The Capitol keeps the districts in line by forcing them all to send one boy and one girl between the ages of twelve and eighteen to participate in the annual Hunger Ga mes, a fight to the death on live TV, and the odds are against all who play. With all four of Suzanne Collinss Hunger Games novels in one boxed set, you can step into the world of Panem with the 10th annual Hunger Games, and continue all the way to the electrifying conclusion.   ...Show more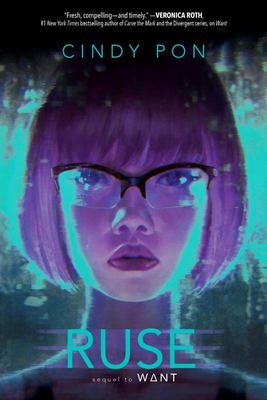 Ruse
by Cindy Pon
$22.99
NZD
Category: Dystopian
In near-future Shanghai, a group of teens have their world turned upside down when one of their own is kidnapped in this action-packed follow-up to the "positively chilling" (The New York Times) sci-fi thriller Want. Jason Zhou, his friends, and Daiyu are still recovering from the aftermath of bombing J in Corp headquarters. But Jin, ruthless billionaire and Daiyu's father, is out for blood. When Lingyi goes to Shanghai to help Jany Tsai, a childhood acquaintance in trouble, she doesn't expect Jin to be involved. And when Jin has Jany murdered and steals the tech she had refused to sell him, Lingyi is the only one who has access to the encrypted info, putting her own life in jeopardy. Zhou doesn't hesitate to fly to China to help Iris find Lingyi, even though he's been estranged from his friends for months. But when Iris tells him he can't tell Daiyu or trust her, he balks. The reunited group play a treacherous cat and mouse game in the labyrinthine streets of Shanghai, determined on taking back what Jin had stolen. When Daiyu appears in Shanghai, Zhou is uncertain if it's to confront him or in support of her father. Jin has proudly announced Daiyu will be by his side for the opening ceremony of Jin Tower, his first "vertical city." And as hard as Zhou and his friends fight, Jin always gains the upper hand. Is this a game they can survive, much less win? ...Show more
$22.99
NZD
Category: Dystopian
A brilliant psychological thriller from one of Australia's finest YA authors. I wake up, and for a few precious seconds I don't realise there's anything wrong.The rumble of tyres on bitumen, and the hiss of air conditioning. The murmur of voices. The smell of air freshener. The cool vibration of glass a gainst my forehead.A girl wakes up on a self-driving bus. She has no memory of how she got there or who she is. Her nametag reads CECILY. The six other people on the bus are just like her: no memories, only nametags. There's a screen on each seatback that gives them instructions. A series of tests begin, with simulations projected onto the front window of the bus. The passengers must each choose an outcome; majority wins. But as the testing progresses, deadly secrets are revealed, and the stakes get higher and higher. Soon Cecily is no longer just fighting for her freedom - she's fighting for her life. The acclaimed author of After the Lights Go Out returns with another compelling YA thriller - a timely novel about the intensity and unpredictability of human behaviour under pressure. ...Show more
$30.00
NZD
Category: Dystopian | Series: Hawk
Where is Maximum Ride? Ten years ago a girl with wings fought to save the world. But then she disappeared. Now she's just a fading legend, remembered only in stories. Hawk doesn't know her real name. She doesn't know who her family was, or where they went. The only thing she remembers is that she was to ld to wait on a specific street corner, at a specific time, until her parents came back for her. She stays under the radar to survive...until a destiny that's perilously close to Maximum Ride's forces her to take flight. Someone is coming for her. But it's not a rescue mission. It's an execution.   ...Show more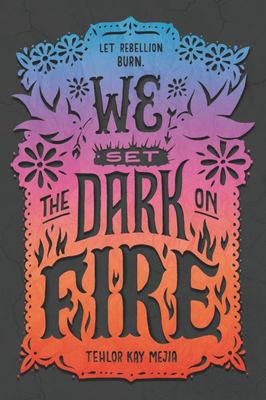 $25.00
NZD
Category: Dystopian
"We Set the Dark on Fire burns bright. It will light the way for a new generation of rebels and lovers." --NPR.org"Mejia pens a compelling, gripping story that mirrors real world issues of immigration and equality." --BuzzfeedFive starred reviews In this daring and romantic fantasy debut perfect for fan s of The Handmaid's Tale and Latinx authors Zoraida C rdova and Anna-Marie McLemore, society wife-in-training Dani has a great awakening after being recruited by rebel spies and falling for her biggest rival. At the Medio School for Girls, distinguished young women are trained for one of two roles in their polarized society. Depending on her specialization, a graduate will one day run a husband's household or raise his children. Both paths promise a life of comfort and luxury, far from the frequent political uprisings of the lower class.Daniela Vargas is the school's top student, but her pedigree is a lie. She must keep the truth hidden or be sent back to the fringes of society.And school couldn't prepare her for the difficult choices she must make after graduation, especially when she is asked to spy for a resistance group desperately fighting to bring equality to Medio.Will Dani cling to the privilege her parents fought to win for her, or will she give up everything she's strived for in pursuit of a free Medio--and a chance at a forbidden love? ...Show more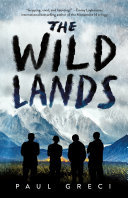 $19.99
NZD
Category: Dystopian
Paul Greci's The Wild Lands is a pulse-pounding YA thriller full of shocking plot twists. It's the ultimate survival tale of humanity's fight against society's collapse. Natural disasters and a breakdown of civilization have cut off Alaska from the world and destroyed its landscape. Now, as food runs o ut and the few who remain turn on each other, Travis and his younger sister, Jess, must cross hundreds of miles in search of civilization. The wild lands around them are filled with ravenous animals, desperate survivors pushed to the edge, and people who've learned to shoot first and ask questions never. Travis and Jess will make a few friends and a lot of enemies on their terrifying journey across the ruins of today's world--and they'll have to fight for what they believe in as they see how far people will go to survive. "This fast-paced book contains all the hallmarks of a classic wilderness survival novel (deadly terrain, vicious predators, literal cliff-hangers) and the best of the postapocalyptic genre ... The author's decades of Alaskan wilderness experience is evident throughout ... A great high-stakes wilderness survival tale." --School Library Journal "Heart-thumping suspense for readers who liked Rick Yancey's The 5th Wave."--Booklist ...Show more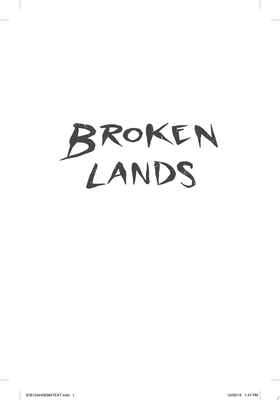 $22.99
NZD
Category: Dystopian | Series: Broken Lands Ser.
New York Times bestselling author Jonathan Maberry returns to the world of Rot & Ruin with this first novel in a series that's more thrilling and filled with exceptionally terrifying adventures. Ever since her mother's death, Gabriella "Gutsy" Gomez has spent her days flying under the radar. But whe n her mother's undead body is returned to her doorstep from the grave and Gutsy witnesses a pack of ravagers digging up Los Muertos--her mother's name for the undead--she realizes that life finds you no matter how hard you try to hide from it. Meanwhile, Benny Imura and his gang set out on a journey to finish what Captain Joe Ledger started: they're going to find a cure. After what they went through in the Rot & Ruin, they think they've seen it all, but as they venture into new and unexplored territory, they soon learn that the zombies they fought before were nothing compared to what they'll face in the wild beyond the peace and safety of their fortified town. ...Show more