$24.00
NZD
Category: Sci-Fi/Fantasy
A genre-smashing story of survival, hope and love amid a ravaged earth. A deadly flu has swept the globe, leaving a shell of the world that once was. Among the survivors are eighteen-year-old Nico and her dog, who are on a journey devised by Nico's father to find a mythical portal; a young artist named Kit, who knows almost nothing of the world outside the old abandoned cinema he was raised in; and and the enigmatic Deliverer, who lives Life after Life in an attempt to put the world back together. ...Show more
$19.99
NZD
Category: Sci-Fi/Fantasy | Series: Bring Me Their Hearts
No one can save her. In order to protect Prince Lucien d'Malvane's heart, Zera had to betray him. Now, he hates the sight of her. Trapped in Cavanos as a prisoner of the king, she awaits the inevitable moment her witch severs their magical connection and finally ends her life. But fate isn't ready to gi ve her up just yet. With freedom coming from the most unlikely of sources, Zera is given a second chance at life as a Heartless. But it comes with a terrible price. As the king mobilizes his army to march against the witches, Zera must tame an elusive and deadly valkerax trapped in the tunnels underneath the city if she wants to regain her humanity. Winning over a bloodthirsty valkerax? Hard. Winning back her friends before war breaks out? A little harder. But a Heartless winning back Prince Lucien's heart? The hardest thing she's ever done.  ...Show more
$19.99
NZD
Category: Sci-Fi/Fantasy | Series: Gilded
"Namina Forna Could Be The Toni Morrison Of YA Fantasy."-Refinery 29 The start of a bold and immersive West African-inspired, feminist fantasy series for fans of Children of Blood and Bone and Black Panther. In this world, girls are outcasts by blood and warriors by choice.   Sixteen-year-old Deka liv es in fear and anticipation of the blood ceremony that will determine whether she will become a member of her village. Already different from everyone else because of her unnatural intuition, Deka prays for red blood so she can finally feel like she belongs.   But on the day of the ceremony, her blood runs gold, the color of impurity-and Deka knows she will face a consequence worse than death.   Then a mysterious woman comes to her with a choice: stay in the village and submit to her fate, or leave to fight for the emperor in an army of girls just like her. They are called alaki-near-immortals with rare gifts. And they are the only ones who can stop the empire's greatest threat.   Knowing the dangers that lie ahead yet yearning for acceptance, Deka decides to leave the only life she's ever known. But as she journeys to the capital to train for the biggest battle of her life, she will discover that the great walled city holds many surprises. Nothing and no one are quite what they seem to be-not even Deka herself. ...Show more
$24.99
NZD
Category: Sci-Fi/Fantasy
An epic fantasy set in a land of sultans and kings, sumptuous palaces... and slave markets. When Elowen and her brother are seized by pirates and sold, separately, in the slave market of a distant land, her enduring resolve is to escape, rescue her brother and return home. Sold to a desert ruler who adm ires her sublime voice, Elowen is given the title of the King's Nightingale. Honoured by the king, and loved by his scribe, Elowen lives a life of luxury, until she makes a fateful mistake and finds herself sold to a less charitable master. ...Show more
$17.99
NZD
Category: Sci-Fi/Fantasy | Series: Star Wars Ser.
Long before the Clone Wars, the Empire, or the First Order, the Jedi lit the way for the galaxy in a golden age known as the High Republic!Vernestra Rwoh has just become a Jedi Knight at age fifteen, but her first real assignment feels an awful lot like babysitting. She's been charged with supervising e leven-year old aspiring inventor Avon Starros on a cruiser headed to the dedication of a wondrous new space station called Starlight Beacon.But soon into their journey, bombs go off aboard the cruiser. While the adult Jedi try to save the ship, Vernestra, Avon, Avon's droid J-6, a Jedi Padawan, and an ambassador's son make it to an escape shuttle, but communications are out and supplies are low. They decide to land on a nearby moon, which offers shelter but not much more. And unbeknownst to them, danger lurks in the forest ... ...Show more
$19.99
NZD
Category: Sci-Fi/Fantasy | Series: Origin Ser.
The HC edition of The Brightest Night includes a bonus short story, and the first printing will be signed by the author.He is the darkest star.She is the burning shadow.And together, they will bring about the brightest night.Less than a year ago, Evelyn Dasher was a normal girl, living a safe, rather un remarkable life--a life that was a total lie. Now she's learned the truth about who she was and what she is.Hidden within Zone 3, she knows that if she loses control of her dangerous abilities again, she not only puts everyone in the secret community at risk, but also the beautiful, deadly inhuman Luc. He will do anything to keep her safe. Lie. Barter. Beg. Kill.But there are truths that not even Luc can prepare for, and as Evie's abilities evolve, the consequences of everything he's done turn devastating. Luc is stepping into the darkness. But Evie might already be lost to the shadows.#1 New York Times, USA Today, and internationally bestselling author Jennifer L. Armentrout returns to the world of the Lux with this steamy, shocking third installment of the Origin series that will leave readers reeling. ...Show more
$19.99
NZD
Category: Sci-Fi/Fantasy | Series: Origin Ser.
#1 New York Times, USA Today, and internationally bestselling author Jennifer L. Armentrout returns to the world of the Lux with The Burning Shadow, the steamy, shocking second installment of the Origin series that will leave readers reeling. When Evelyn Dasher crossed paths with Luc, she was thrown he adfirst into the world of the Lux--only to discover that she was already far more involved in their world than she ever suspected. Because the Luxen aren't the only ones with a hidden past. There's a gap in Evie's memory, lost months of her life and a lingering sense that something happened, something she can't remember and nobody is willing to tell her. She needs to find out the truth about who she is--and who she was. But every answer she finds only brings up more questions. Her search for the truth brings her ever closer to Luc, the Origin at the center of it all. He's powerful, arrogant, inhumanly beautiful, extremely dangerous...and possibly in love with her. But even as Evie falls for him, she can't help but wonder if his attraction is to her, or to the memory of a girl who no longer exists. And all the while, a new threat looms: reports of a flu-like, fatal virus that the government insists is being spread by Luxen. A horrifying illness that changes whoever it touches, spreading panic across a country already at its breaking point. At the Publisher's request, this title is being sold without Digital Rights Management Software (DRM) applied. ...Show more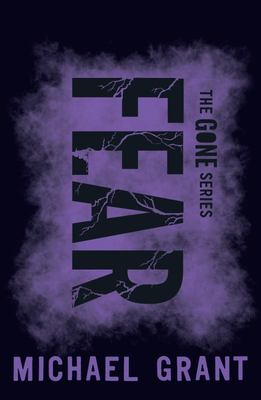 $22.99
NZD
Category: Sci-Fi/Fantasy | Series: Gone
Welcome back to the FAYZ! This is Book 5 in the series that Stephen King calls a 'driving, torrential narrative'. Night is falling in the FAYZ. Permanently. The gaiaphage has blotted out the sun and the barrier that surrounds the town of Perdido Beach is turning black. It's Sam's worst nightmare. With Astrid still missing and Edilio and Lana struggling to maintain order, Sam and his followers need all the courage they can get. As their world descends into darkness, only real heroes will survive. The GONE series is Lord of the Flies for the 21st century. In turns breathtaking, harrowing, and utterly terrifying. Its complex characters and moral dilemmas will delight fans of The Hunger Games, Divergent and The Maze Runner. This is dystopian fiction at its best. Have you got all 6 titles in the New York Times bestselling saga: Gone, Hunger, Lies, Plague, Fear, and Light? 'I am now free to leave the FAYZ, but my time there was well spent' Stephen King If you love GONE, be sure not to miss Michael's new series Front Lines - it's WWII but not as you know it! The first book is Front Lines, followed by Silver Stars. Michael Grant also has a World Book Day book, Dead of Night, which is set in the Front Lines universe and written exclusively for World Book Day 2017. Michael Grant has lived an exciting, fast-paced life. He moved in with his wife Katherine Applegate after only 24 hours. He has co-authored over 160 books but promises that everything he writes is like nothing you've ever read before! If the Gone series has left you hungry for more from the dark genius of YA fiction, look out for the BZRK trilogy: BZRK, BZRK Reloaded, BZRK Apocalypse and the terrifying Messenger of Fear and its sequel The Tattooed Heart. Michael is a World Book Day author for 2017. ...Show more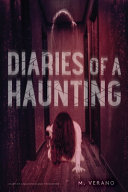 $28.99
NZD
Category: Sci-Fi/Fantasy | Series: Diary of a Haunting
The Haunting of Hill House meets Paranormal Activity in these bone-chilling accounts of hauntings that torment average teens--two novels in mixed-media journal format in one terrifying package.   Letters, photographs, and two journals...all left behind in the harrowing aftermath.   This is everythin g that remains after the mysterious and terrifying circumstances surrounding two individuals haunted by the unbelievable.   For Paige, it begins when she moves to Idaho with her mom and little brother--into a drafty old mansion, where strange things start to happen. With words appearing on the walls and her brother roaming around the house at night, Paige takes it upon herself to uncover what's tormenting her family. But the deeper she digs, the clearer it all becomes: whatever is in the house has no intention of backing down without a fight.   The same rings true for Laetitia and the mysterious undiagnosed illness that has taken over her body. Her symptoms start with fevers and chills but soon escalate to the unimaginable. She begins to wonder if the voices she hears and the cryptic notes she finds in her own writing are signs of insanity or signs of something much more sinister.   Something...demonic?   Both of their terrifying journeys are here for you to witness these nightmares...and they are more haunting than you could ever imagine. ...Show more
Lore
by Alexandra Bracken
$24.99
NZD
Category: Sci-Fi/Fantasy
From the #1 New York Times best-selling author of The Darkest Minds comes a sweepingly ambitious, high-octane tale of power, destiny, love and redemption. HER NAME WILL BE LEGEND Every seven years, the Agon begins. As punishment for a past rebellion, nine Greek gods are forced to walk the earth as morta ls, hunted by the descendants of ancient bloodlines, all eager to kill a god and seize their divine power and immortality. Long ago, Lore Perseous fled that brutal world in the wake of her family's sadistic murder by a rival line, turning her back on the hunt's promises of eternal glory. For years she's pushed away any thought of revenge against the man--now a god--responsible for their deaths. Yet as the next hunt dawns over New York City, two participants seek out her help: Castor, a childhood friend of Lore believed long dead, and a gravely wounded Athena, among the last of the original gods. The goddess offers an alliance against their mutual enemy and, at last, a way for Lore to leave the Agon behind forever. But Lore's decision to bind her fate to Athena's and rejoin the hunt will come at a deadly cost--and still may not be enough to stop the rise of a new god with the power to bring humanity to its knees. ...Show more
$29.99
NZD
Category: Sci-Fi/Fantasy
Humans, as is there wont, have a terrible habit of making a mess of everything.'Mirabelle has always known she is a monster. When the glamour protecting her unusual family from the human world is torn and an orphaned brother and sister stumble upon Rookhaven, Mirabelle soon discovers that friendship can be found in the outside world.But as something far more sinister comes to threaten them all, it quickly becomes clear that the true monsters aren't necessarily the ones you can see.A thought-provoking, chilling and beautifully written novel, Pádraig Kenny's The Monsters of Rookhhaven, stunningly illustrated by Edward Bettison, explores difference and empathy through the eyes of characters you won't want to let go.'Kenny is a thrilling writer and knows how to chill his readers' Telegraph ...Show more
$22.99
NZD
Category: Sci-Fi/Fantasy
Cordelia Carstairs is a Shadowhunter, a warrior trained since childhood to battle demons. When her father is accused of a terrible crime, she and her brother travel to Edwardian London in hopes of preventing the family's ruin. Cordelia's mother wants to marry her off, but Cordelia is determined to be a hero rather than a bride. Soon Cordelia encounters childhood friends James and Lucie Herondale and is drawn into their world of glittering ballrooms, secret assignations, and supernatural salons, where vampires and warlocks mingle with mermaids and magicians. All the while, she must hide her secret love for James, who is sworn to marry someone else. But Cordelia's new life is blown apart when a shocking series of demon attacks devastate London. These monsters are nothing like those Shadowhunters have fought before – these demons walk in daylight, strike down the unwary with incurable poison, and seem impossible to kill. London is immediately quarantined. Trapped in the city, Cordelia and her friends discover that their own connection to an dark legacy has gifted them with incredible powers – and force a brutal choice that will reveal the true cruel price of being a hero.   ...Show more