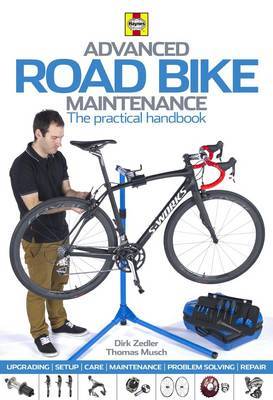 $24.99
NZD
Category: Transport
This full-colour, step-by-step illustrated book covers the maintenance, set-up and customising of high-end road bikes ('racing' bikes). Coverage is predominantly of professional-specification, lightweight components, such as carbon frames, forks, cranks and handlebars, together with top-of-the-range cra nksets and gear components, and professional alloy and carbon wheels. Many road cyclists seek to upgrade and individualise their bikes, and this book is an indispensible practical guide for them. ...Show more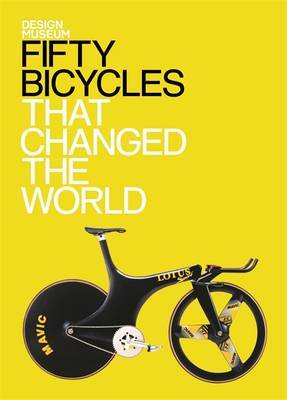 $27.99
NZD
Category: Transport | Series: Design Museum Fifty
The bicycle is the world's most popular form of transport. From the penny-farthing, the Dandy-horse and the Velocipede the design of the bicycle has evolved over the decades both in terms of style and technology. From high-performance cycles to practical run-arounds, conceptual bikes to commercial model s, here are the 50 most important, pivotal bicycles from around the world. ...Show more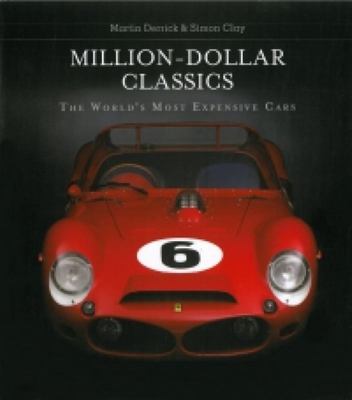 $29.99
NZD
Category: Transport
The allure of beautiful and rare cars is timeless, since the dawn of the automotive age people have aspired to own and drive the fastest, the coolest, and the most expensive cars. Million Dollar Classics-The World's Most Expensive Cars is a lavish photographic collection of some of the most sought after models that have been made available for auction in recent years. All of the cars featured in this elegant book attained auction prices upwards of $1,000,000, making them the most desired cars in the world, as well as the most expensive. Captured on camera by specialist automobile photographer Simon Clay, the stunning images in this book are accompanied by an informative text that gives the reader the specs, history and other fascinating details of these dream vehicles. This book is perfect for any automobile lover, or collector and includes vehicles created by Mercedes-Benz, Bugatti, Alfa Romeo, Ferrari, Jaguar, Maserati, and Aston Martin. ...Show more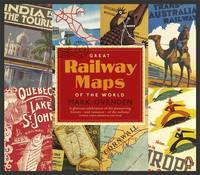 $30.00
NZD
Category: Transport
From Mark Ovenden, the author of London Underground by Design and Metro Maps of the World, comes Great Railway Maps of the World, a beautifully illustrated, comprehensive history of the greatest railway maps, and the story behind them. The history of the railway is the history of Britain - and France, and America, and Japan, and Russia, among many others. Featuring hundreds of images, covering two centuries of advertising, surveyors' maps, route guides, travel posters, photos, and Google Earth maps, this is a book brimming with history, data and anecdotes. It is a must-have guide for every train fanatic, armchair or ticketed, as well as lovers of graphic design, history and the romance of railway travel. 'The romance of the overground railway pours from the edges of many of the images in Great Railway Maps...Few other subjects can envelop such a heady mixture of design, history, geography and - more often than not - usefulness. It's well worth alighting on' - Will Dean, Independent 'Just the ticket...it is a glorious celebration of the pioneering history - and romance - of the railways' - Sunday Times Travel Books of the Year 2011 'If you love railways or know someone who does...this is the book for you' - Robert Elms, BBC London   Mark Ovenden is a British writer and broadcaster. At the age of seven, he travelled alone ten miles on the London Underground, armed only with a map. He later gained entry to a Graphic Design course by submitting a reworking of the London tube map. His previous books are Metro Maps of the World, Paris Metro Style and London Underground by Design. He is a Fellow of the Royal Geographic Society and lives in Paris, France. ...Show more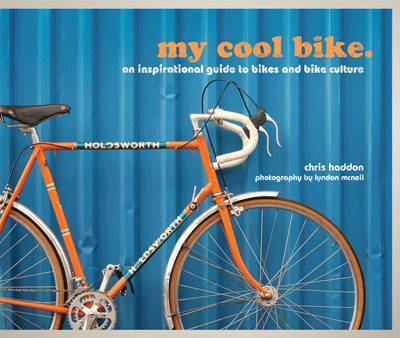 $29.99
NZD
Category: Transport | Series: My Cool
my cool bike celebrates a love affair with bikes and bike culture. The bicycle is the most popular form of transport on the planet. Cycling is simply ideal for many things and we are now at the dawn of a new golden age of this versatile machine. This book will appeal to all who have taken up cycling for sport, fun, health and wealth. As the individual stories in the book show, a bike is a way of seeking solitude - a leisurely trip taken at one's own pace, only relying on pedal power. For some the bike is much more than an accessory for the daily commute: there are the plucky few who have have embarked on life-changing momentous global journeys; while for others bike ownership offers the chance to be part of a loyal, passionate and strong-minded community of fellow enthusiasts embarking on club excursions. Among this collection of cool bikes are classic racing bikes, high-tech machines that use the latest in material science and aerodynamics, eccentric bikes designed for specific purposes, and rarities coveted by serious collectors. Themes include: Urban, Commercial, Touring and Sporting, Vintage and Eccentric, Custom bikes, Eco and community bikes, Workshops, shops and cafes and Accessories including fashion. ...Show more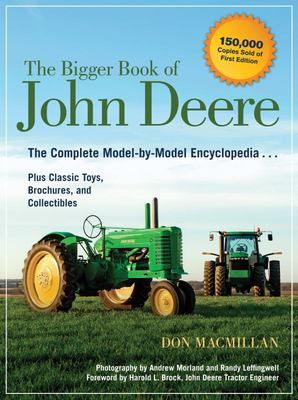 $49.99
NZD
Category: Transport
This is your ultimate reference book to all John Deere tractors-written by the world's most widely recognized Deere expert, Don Macmillan. This encyclopedia of John Deere tractors from around the globe, first published in 1999, is now updated with more than a decade of new Big Green machines. From John Froelich's revolutionary model to the Dain All Wheel Drive, the Waterloo Boy, and the great Johnny Poppers, from the New Generation of Power through to current machines, this guide covers all Deeres everywhere. Here as well as are the famous German Lanz, the Australian Chamberlain, and other tractors built in Europe, South Africa, China, Brazil, Canada, and more. Packed with more than 600 photos of tractors, model variations, brochures, toys, and other memorabilia, it's everything the Deere fan could wish for. ...Show more
$49.99
NZD
Category: Transport
Fully illustrated throughout, The Supercar Book for Boys is a sumptuously designed guide full of everything you could ever want to know about the best supercars on the planet. From number-one bestselling author Martin Roach, The Supercar Book for Boys is a must-have for all boys and their dads (plus pet rol-head girls and mums!) interested in fast cars. With an introduction from F1 racing legend David Coulthard, as well as contributions from the biggest names in the field, this tour de force starts with the iconic 1954 Mercedes Gullwing and races through each respective decade of supercar history, showcasing the very best and most important vehicles in this scintillating species. Featuring the landmark 10 game-changers that have defined the genre and highlighting dozens and dozens of supreme supercars from the likes of Ferrari, Lamborghini, Bugatti, Pagani, McLaren and Porsche, get ready to be blown away by the beauty and power of these incredible vehicles. With a pre-history of the genre plus an excursion into American muscle cars, this comprehensive book takes us underneath the bonnets and peels back the bodywork of these mind-blowing machines, as well as exploring how supercar technology has affected everyday cars. The Supercar Book for Boys is a tour de force of the fastest, the most powerful and the most drop-dead gorgeous vehicles in supercar history. Jam-packed with almost 200 full-colour photographs, awe-inspiring statistics and exclusive interviews with supercar experts, and featuring every landmark star of the genre, this book is the ultimate guide for every supercar fanatic. ...Show more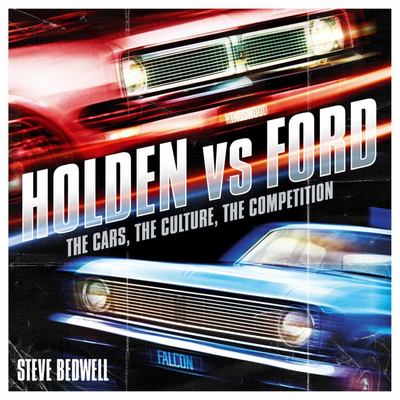 $39.99
NZD
Category: Transport | Series: Motoring Ser.
Holden versus Ford, Ford versus Holden, Red versus Blue, Blue versus Red, even the order in which you say these two precious words marks you for life as to which side of the white line you drive on. Going straight to the heart of what it means to be Australian, this book is a must-have addition to any F ord or Holden lover's bookshelf. Loyalty, faith, competition, love - is expressed through two brands of motor car. Never before has this nation-dividing topic been faced head on, and written about in such a detailed and humorous way. Some highlights include: comprehensive history of Ford and Holden research and development in Australia; extensive lists of all the Ford and Holden models released since the beginning of the twentieth century; the panel van craze that rocked the nation during the 1970s; the Great Race at Philip Island, Mt Panorama and the glory days of Ford versus Holden racing victories; a compendium of facts and trivia of all things Holden and Ford; and, falling in love with a car of your dreams. With over 200 photographs and great design! This is a full-throttle car book and the perfect Father's Day gift book. ...Show more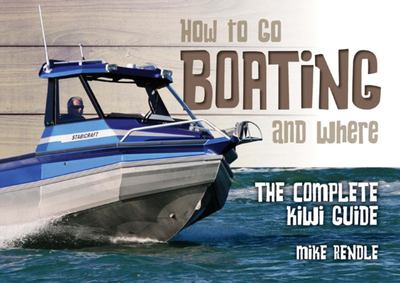 $29.99
NZD
Category: Transport
This is a book for everyone who wants to begin their own boating career or who wants to add to their knowledge. Written in the same style as his previous bestseller How to Catch Fish and Where: The Complete Kiwi Beginner's Guide, the book covers everything from how to buy a boat through to how to launch it, ski from it, catch fish from it and, most important of all, stay safe while doing so. ...Show more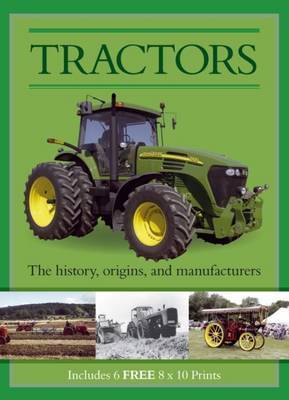 $19.99
NZD
Category: Transport
Although there has always been much interest in classic or vintage cars, vans and trucks the awareness of the old tractors took longer to evolve. When it did, in the latter part of the twentieth century, the interest was phenomenal and worldwide. This led to an appreciation for the character of these sp ecial old tractors and recognition of the importance of the hulking ironmongery of a bygone era. This book looks at the history of the tractor and key manufacturers around the world, and is illustrated with superb archive photographs. ...Show more
$29.99
NZD
Category: Transport | Series: My Cool Ser.
Cars are frequently an expression of their owners' personalities and the wealth of examples included here along with their owners' stories are testament to the importance many of us attach to safeguarding this personal space while making it our public face. my cool classic car features 40 vehicles from around the world, including the small but perfectly formed Fiat 500, the Bavarian Goggomobil, Willys WW2 Jeep, the Plymouth Belvedere with its extraordinary trademark wings, the popular and trustworthy Morris Minor and the Mini, the design success of the 1960s. The book also includes details of extraordinary journeys (some short and some long) that some of these cars have made - London to Mexico; 2000-mile round trips to Italy; and forgotten time capsules untouched for decades along with heartwarming stories of how a car has become a priceless part of the family. The book uses high-quality, stylish photography to capture the beauty of these cars set against attractive backdrops. The photography focuses on the design specifics which have earned these cars the label 'classic'. The owners' stories and accompanying vehicle notes (which explain the influence of car design on the wider design community) offer interesting insights as well as inspiration to the design conscious. ...Show more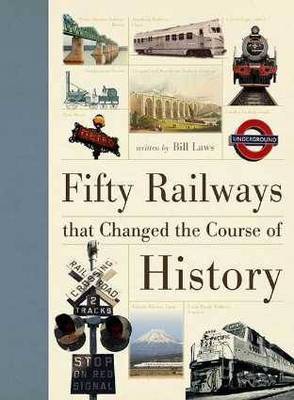 $39.99
NZD
Category: Transport
Railways are much more than just a mode of transport and their impact on the past 200 years of history has been profound. Railways have brought freedom of movement to the masses and been the agents of social change. They have fostered industrial and economic growth, they have been used to mobilise armie s and fight wars, and they have inspired great feats of engineering and technological advances. These processes continue today, with high-speed rail links and growth of urban mass transit systems. The impact each railway has had in changing the course of history is defined by social, commercial, political, engineering and military influence. Entries range from the Metropolitan Line of the London Underground, the world's first underground railway, to the Central Pacific Railroad, the first transcontinental railway in North America. ...Show more