$19.99
NZD
Category: Series | Series: Five Nights at Freddy's Ser.
A pulse-pounding collection! Series creator Scott Cawthon spins three sinister novella-length stories from di-erent corners of FNAFs canon. Each story comes complete with accompanying artwork from a fan-favourite game artist, to bring the horror to life in a whole new way. Readers beware: In this startl ing world, desperate wishes have an unexpected cost, beautiful trinkets reveal appalling powers, and harmless pranks can go awry in ghastly ways. ...Show more
$21.00
NZD
Category: Series | Series: Book of Dust
From the author of the phenomenal His Dark Materials trilogy comes the next chapter in the story of Lyra Silvertongue . . . Lyra Silvertongue is now studying at St Sophia's College, Oxford, with her daemon Pantalaimon. They are not getting on. Lyra is questioning everything she once held dear. Pan misse s the impulsiveness of their youth. When an act of terrible violence breaks the peace of the Oxford night, Lyra and Pan's relationship reaches a crisis and they are drawn, far from home, into the dangerous factions of a world they had no idea existed. The Secret Commonwealth is truly a book for our times; a powerful adventure and a thought-provoking look at what it is to understand yourself, to grow up and make sense of the world around you. This is storytelling at its very best from one of our greatest writers. _____ Reviews for The Secret Commonwealth: The Book of Dust Volume Two: "[Pullman] has created a fantasy world, made yet more satisfying in rigour and stylistic elegance. This is a book for getting older with" Guardian, Book of the Week "The Secret Commonwealth is ablaze with light and life. The writing is exquisite; every sentence sings ... To read Pullman is to experience the world refreshed, aglow, in Technicolour" i "Pullman's story is still thought-provoking ... This book elegantly weaves in live issues, from Europe's refugee crisis to facts in the post-truth era. And Pullman's prose is rewarding as ever" The Times "A long, taxing, complex journey, laced with beauty, terror and philosophy" Metro "As ever, Pullman's story is complex and vast but home to some of the finest storytelling in the 21st century. Revel in whole new worlds and enjoy one of literature's most wonderful heroines before she comes to HBO and the BBC" Stylist.co.uk "Pullman is confronting readers with the horrors of our own world reflected back at us. In The Secret Commonwealth he creates a fearful symmetry" The Herald   ...Show more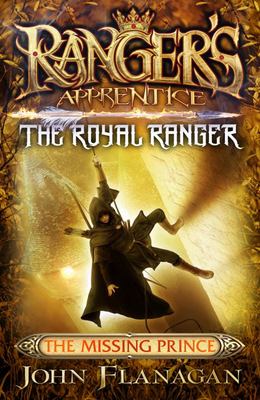 $23.00
NZD
Category: Series | Series: RANGERS APPRENTICE THE ROYAL RANGER
King Philippe of Gallica appeals to King Duncan for help. His son is being held hostage by a power-hungry baron, and Philippe wants Duncan to send a Ranger to rescue the boy. Will and Maddie are perfect for the task. Travelling as father and daughter to allay suspicion, they will pose as entertainers to infiltrate the Chateau des Falaises, where the prince is being held. But travelling through Gallica has its own risks- armed bandits, wild weather and even a mysterious follower all have to be faced and overcome. Will they ever find the prince? And if they do, how will they rescue him from the evil Baron Lassigny?   ...Show more
$21.00
NZD
Category: Series | Series: The Trials of Apollo
The fourth book in Rick Riordan's The Trial of Apollo series. The bestselling top 10 hardback, now available in paperback! Things are getting very bad, very fast, for Apollo . . . The former God Apollo is having a pretty rough time of it. Well, for one thing, he's been turned into a human and banished f rom Olympus. And he's called Lester. But being an awkward mortal teenager is the least of his worries right now. Though he and some of his friends have emerged from the Burning Maze, rescued the Oracle and lived to fight another day, they can't escape the tragedy that has befallen them, or the terrible trials still to face. So, with heavy heart, Apollo (OK, Lester) and Meg have a triumvirate still to defeat, oracles to rescue, and prophecies to decipher, so that the world may be saved, and Lester may ascend into the heavens to become Apollo once again. But, right now, Caligula is sailing to San Francisco to deal with Camp Jupiter personally, and they have to get there first. Failure would mean its destruction . . . ...Show more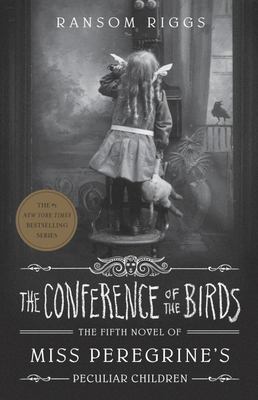 $30.00
NZD
Category: Series | Series: Miss Peregrine's Peculiar Children
'Do you trust me?' An instant bestseller, A Map of Days launched readers into the previously unexplored world of American peculiars, one bursting with new questions, new allies, and new adversaries. Now, with enemies behind him and the unknown ahead, Jacob Portman's story continues as he takes a brave l eap forward into The Conference of the Birds, the next instalment of the beloved, bestselling Miss Peregrine's Peculiar Children series.   ...Show more
$23.00
NZD
Category: Series
The Heron brotherband are home in Skandia - but their usually peaceful country is in danger. The Temujai have never given up on their ambition to claim Skandia for their own. The ruthless warriors from the Eastern Steppes waited a number of years after the Skandians thwarted them last time - with the he lp of the legendary Rangers of Araluen - but now they're on the move. The Skandians are concentrating their defences on the one pass through the mountains, and they're ready for battle - but what if the Temujai can find another way down to the coast? Erak sends Hal and his crew to investigate. And stop the Temujai - whatever it takes. ...Show more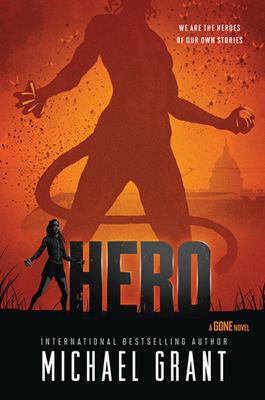 $22.99
NZD
Category: Series | Series: Gone
Monster. Villain. Hero. Four years after the Perdido Beach dome went down, the alien virus that created it is still wreaking havoc, and virus-infested rock has created a new set of humans with mutant powers. Rockborn gang members Dekka, Shade, Cruz, Malik, Armo, and Francis are fresh off their defeat of Dillion Poe and in need of answers to some very pressing questions about their own powers: who are the Dark Watchers? And what is this Fourth Dimension that only Francis can access? But heroes don't get down time. When the alien-virus infested rock hits New York, a new foe, Bob Markovic, rises amongst the newly rockborn. Markovic's arrogance and lack of a moral compass already made him unbearable. With his newfound power to inflict a deadly disease, he could send all of humanity into a living hell. As they try to find their footing on morally gray grounds, the Rockborn Gang will have to make some tough decisions if they want to save the world. Michael Grant bids farewell to the globally bestselling Gone universe with the finale to the Monster trilogy. ...Show more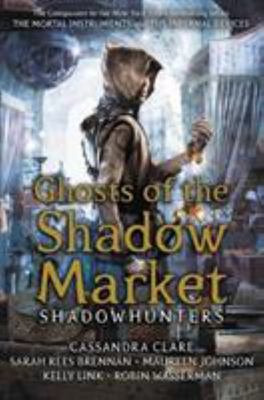 $29.99
NZD
Category: Series | Reading Level: 9 YA
From New York Times and USA TODAY bestselling author Cassandra Clare comes an exciting new short story collection that follows Jem Carstairs as he travels through the many Shadow Markets around the world. Ghosts of the Shadow Market is a Shadowhunters novel. The Shadow Market is a meeting point for faer ies, werewolves, warlocks, and vampires. There, the Downworlders buy and sell magical objects, make dark bargains, and whisper secrets they do not want the Nephilim to know. Through two centuries, however, there has been a frequent visitor to the Shadow Market from the City of Bones, the very heart of the Shadowhunters' world. As a Silent Brother, Brother Zachariah is a sworn keeper of the laws and lore of the Nephilim. But once he was a Shadowhunter called Jem Carstairs, and his love, then and always, is the warlock Tessa Gray. And Jem is searching through the Shadow Markets, in many different cities over long years, for a relic from his past.  Follow Jem and see, against the backdrop of the Shadow Market's dark dealings and festival, Anna Lightwood's doomed romance, Matthew Fairchild's great sin, and Tessa Gray as she is plunged into a world war. Valentine Morgenstern buys a soul at the Market and a young Jace Wayland's soul finds safe harbor. In the Market is hidden a lost heir and a beloved ghost, and no one can save you once you have traded away your heart. Not even Brother Zachariah.   ...Show more
$19.99
NZD
Category: Series | Series: The/ Extinction Trials Ser.
Betrayal. Sacrifice. Survival. Welcome to The Extinction Trials. Storm and Lincoln's city is burning. The people are starving. The only place left to run is Piloria, the continent of monsters. It's up to Storm and Lincoln to keep their people alive as they colonize this lethal paradise. But will the big gest threat to their survival be the monsters in the jungle...or the ones inside the encampment with them? The Hunger Games meets Jurassic Park in this wildly popular series filled with action, survival and betrayal. ...Show more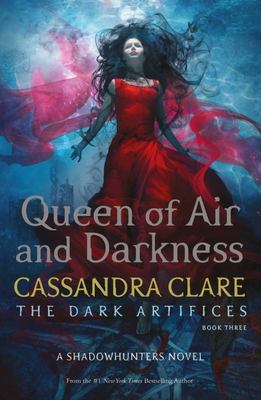 $32.99
NZD
Category: Series | Series: The Dark Artifices | Reading Level: 9 YA
Dark secrets and forbidden love threaten the very survival of the Shadowhunters in Cassandra Clare's Queen of Air and Darkness, the final novel in the #1 New York Times and USA TODAY bestselling The Dark Artifices trilogy. Queen of Air and Darkness is a Shadowhunters novel. What if damnation is the pri ce of true love? Innocent blood has been spilled on the steps of the Council Hall, the sacred stronghold of the Shadowhunters. In the wake of the tragic death of Livia Blackthorn, the Clave teeters on the brink of civil war. One fragment of the Blackthorn family flees to Los Angeles, seeking to discover the source of the disease that is destroying the race of warlocks. Meanwhile, Julian and Emma take desperate measures to put their forbidden love aside and undertake a perilous mission to Faerie to retrieve the Black Volume of the Dead. What they find in the Courts is a secret that may tear the Shadow World asunder and open a dark path into a future they could never have imagined. Caught in a race against time, Emma and Julian must save the world of Shadowhunters before the deadly power of the parabatai curse destroys them and everyone they love. ...Show more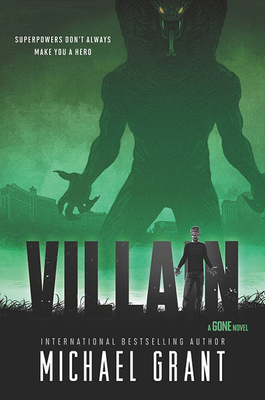 $22.99
NZD
Category: Series | Series: Gone
Acclaimed author Michael Grant's globally bestselling Gone series continues with Villain, where old foes return and new ones rise, with action-packed scenes, gory battles, and plot twists that will leave readers scrambling for more. It's been four years since the events of GONE. The Perdido Beach dom e is down, but the horrors within have spread. The alien virus-infested rock that created the FAYZ is creating monsters--monsters that walk the cities and countryside, terrorizing all. There are tanks in the street and predator drones in the sky, doomed efforts to stop the disintegration of civilization. Into this chaos comes a villain with the power to control anyone with just the sound of his voice. Dillon Poe wanted to be a comedian once ... but everyone made fun of him. Dillon the loser. Dillon the freak. Now he's sending thousands to their death. Who's laughing now? The only people who can stop a superpowered villain are superpowered heroes. Dekka, Shade, Cruz, Malik, Armo, and a new mutant with unmatched powers, are all that stand in Dillon's way. But when the lines begin to blur between hero and villain--some begin to wonder who's really the monster. Praise for the Gone series: 'Exciting, high-tension stories. I love these books.' --Stephen King 'Intense, marvelously plotted, paced, and characterized.' --ALA Booklist (starred review) ...Show more

$34.99
NZD
Category: Series | Series: His Dark Materials
Philip Pullman's classic trilogy is now available in a stunning omnibus edition with a new cover by acclaimed illustrator Chris Wormell. Since the first volume was published in 1995, the trilogy has been acclaimed as a modern masterpiece, and has won the UK's top awards for children's literature. The Bo ok of Dust, the long-awaited follow-up, was named Waterstones Book of the Year 2018. Today, the story of Lyra and her daemon is read and loved by adults and children alike.   ...Show more