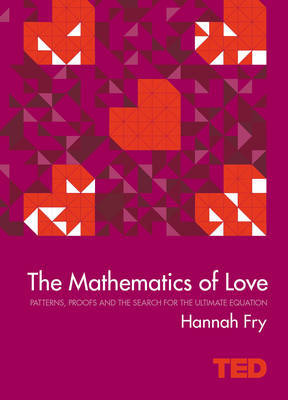 $18.99
NZD
Category: Science | Series: TED
Part of the TED series: The Mathematics of Love There is no topic that attracts more attention-more energy and time and devotion- than love. Love, like most things in life, is full of patterns. And mathematics is ultimately the study of patterns. In her book The Mathematics of Love - and TEDxTalk of the same name - Dr. Hannah Fry takes the audience on a fascinating journey through the patterns that define our love lives, tackling some of the most common yet complex questions pertaining to love: What's the chance of us finding love? What's the chance that it will last? How does online dating work, exactly? When should you settle down? How can you avoid divorce? When is it right to compromise? Can game theory help us decide whether or not to call? From evaluating the best strategies for online dating to defining the nebulous concept of beauty, Dr. Fry proves-with great insight, wit and fun- that maths is a surprisingly useful tool to negotiate the complicated, often baffling, sometimes infuriating, always interesting, patterns of love. ...Show more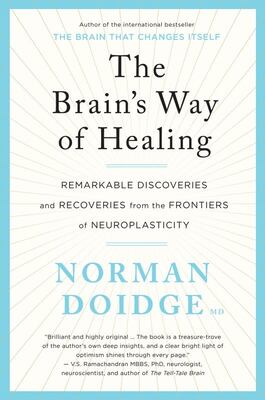 $45.00
NZD
Category: Science | Series: The Neuroplasticity Chronicles
Based on astonishing case studies, this is a brilliant and beautifully written follow-up to Dr Doidge's record-breaking bestseller The Brain That Changes Itself. In his first book, Norman Doidge described the most important development in our understanding of the brain in four hundred years: the discov ery that the brain can change its own structure and function in response to mental experience — what we call neuroplasticity.Now The Brain's Way of Healing shows how this amazing discovery really works, significantly broadening the field from traumatic brain injury to all manner of diseases and conditions in which brain functioning is a factor — including multiple sclerosis, Parkinson's disease, epilepsy, cerebral palsy, and dementia. He describes how patients have retrained their brains and learned to walk, speak, or hear, while others have reset the brain's energy patterns and circuits to overcome or reduce chronic pain or alleviate anxiety, trauma, learning disorders, and many other impairing syndromes.As he did so lucidly in The Brain That Changes Itself, Norman Doidge presents exciting, cutting-edge science with practical real-world applications, and illustrates how anyone can apply the principles of neuroplasticity to improve their brain's performance. ...Show more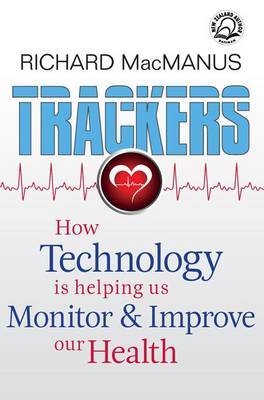 $29.99
NZD
Category: Science
Self-tracking is the practice of measuring and monitoring your health, activities or diet through technologies such as smartphones, apps, pedometers and personal genomics, empowering you to take control of your day to day health. Richard MacManus explains the benefits and risks of self-tracking and look s at: What exactly is being tracked; The tools and techniques being used; The best practices of early adopters; How self-tracking is revolutionizing the health and wellness industries; How the medical establishment is adapting to these new trends ...Show more
$13.99
NZD
Category: Science | Series: Popular Penguins Ser.
The Periodic Table is largely a memoir of the years before and after Primo Levi's transportation from his native Italy to Auschwitz as an anti-Facist partisan and a Jew.   It recounts, in clear, precise, unfailingly beautiful prose, the story of the Piedmontese Jewish community from which Levi came, o f his years as a student and young chemist at the inception of the Second World War, and of his investigations into the nature of the material world. As such, it provides crucial links and backgrounds, both personal and intellectual, in the tremendous project of remembrance that is Levi's gift to posterity. But far from being a prologue to his experience of the Holocaust, Levi's masterpiece represents his most impassioned response to the events that engulfed him.   The Periodic Table celebrates the pleasures of love and friendship and the search for meaning, and stands as a monument to those things in us that are capable of resisting and enduring in the face of tyranny. ...Show more
$29.99
NZD
Category: Science | Reading Level: very good
'The clouds are nature's poetry, and the most egalitarian of her displays, since everyone has an equally fantastic view of them. Clouds are for dreamers, and their contemplation benefits the soul. Yet their beauty is so everyday as to be in danger of being overlooked ...' Gavin Pretor Pinney is the chai rman and founder member of the Cloud Appreciation Society. He contends that we are blessed in this country with a uniquely rich and varied cloudscape, which has hitherto been sadly undervalued. His book teaches us to appreciate their different varieties - the cumulus, nimbostratus and Morning Glory to name only a few - and all their beauties and significances, both meteorological and cultural. We learn how Hindus believed the cumulus clouds were the spiritual cousins of elephants, how thermal air currents act on fair weather cumuli, and how to save a fortune in psychiatric bills by using the clouds as Rorschach images that reflect our state of mind as well as nature's moods. Looking up will never be the same again. ...Show more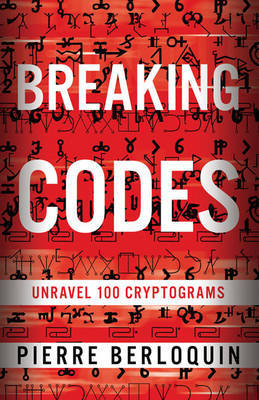 $14.99
NZD
Category: Science
This title features colourful exercises for amateurs to test their deciphering skills. The clever cryptograms centre around the stories of 20 characters from fiction and history. It is suitable for anyone interested in the science of secrecy and clandestine codes. For anyone interested in the science of secrecy and clandestine codes, renowned puzzle whiz Pierre Berloquin has created a collection of colourful exercises that gives amateurs an opportunity to test their deciphering skills. Berloquin formulates his clever cryptograms around the stories of 20 characters from fiction and history, including Sherlock Holmes, Edgar Allen Poe, Hildegarde von Bingen, and the Klingons of Star Trek fame. Each short chapter features a brief historical background of the character and code, as well as six cryptograms using authentic alphabets to give your brain a fun workout. Unravel the messages faster as you go along, and watch your rank increase from 'shrewd detective' to 'master cryptographer!' ...Show more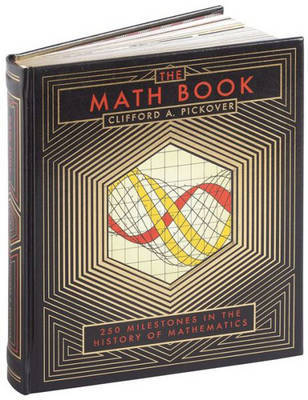 $49.99
NZD
Category: Science
You don't have to be a whiz at maths to enjoy this fascinating appreciation of 250 milestones in the history of mathematics. The topics covered span more than 150 million years and range from the application of mathematical concepts in the understanding of knots, noughts and crosses, dice and other fami liar items to the theoretical realm of fuzzy logic, catastrophe theory and the mathematical universe hypothesis. The book is illustrated in full colour throughout and Pickover's accessible prose makes its subject entertaining and educational for all readers. ...Show more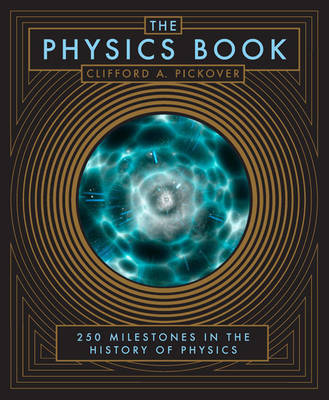 $49.99
NZD
Category: Science
In The Physics Book, bestselling popular science writer Clifford A. Pickover explores 250 milestone discoveries in the field of physics that span a historical timeline extending from 13.7 billion years B.C. to more than 100 trillion years in the future. Written for the layperson in accessible and entert aining prose, this volume covers topics ranging from the commonplace (the tuning fork, the telescope, the incandescent light bulb, silly putty) to the esoteric (Fourier analysis, neutrinos, quasars, dark energy, quantum resurrection). Abundantly illustrated in full colour, The Physics Book helps readers gain an understanding of major concepts in the science of physics without getting bogged down in complex details. ...Show more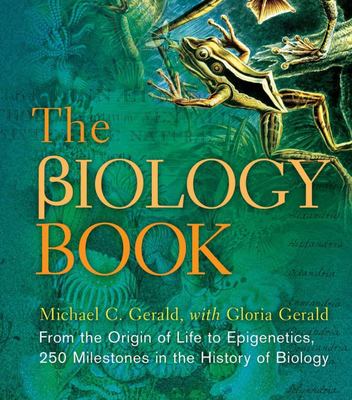 $49.99
NZD
Category: Science | Series: Sterling Milestones
Authors Michael and Gloria Gerald explore 250 of the most significant and interesting biology milestones from roughly 4 million BCE to modern times, such thought-provoking questions as Are animals altruistic? Why does the heart beat? What do the smallest microbe and the largest mammal have in common? Ke y scientists and other influential individuals including Aristotle, Charles Darwin and Rachel Carson are also featured. Chronologically organized, each entry consists of a short summary and a stunning full-colour image, while the 'further reading' section provides resources for more in-depth study, leading to a vastly enriched appreciation of the world around us. ...Show more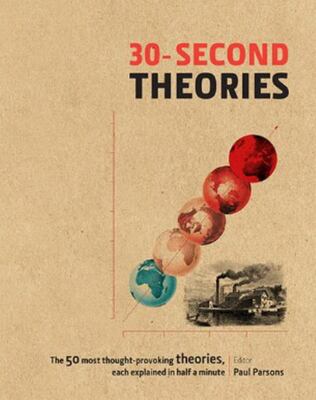 $24.99
NZD
Category: Science | Series: 30-Second
The primary ideas of science, presented in one easy-to-understand volume.
$27.99
NZD
Category: Science
Longlisted for both the Guardian First Book Award and the Samuel Johnson Prize for Non-Fiction, Do No Harm ranks alongside the work of Atul Gawande, Jerome Groopman, and Oliver Sacks.With compassion and candor, leading neurosurgeon Henry Marsh reveals the fierce joy of operating, the profoundly moving t riumphs, the harrowing disasters, the haunting regrets, and the moments of black humor that characterize a brain surgeon's life. If you believe that brain surgery is a precise and exquisite craft, practiced by calm and detached surgeons, this gripping, brutally honest account will make you think again.Henry Marsh studied medicine at the Royal Free Hospital in London, became a Fellow of the Royal College of Surgeons in 1984 and was appointed Consultant Neurosurgeon at Atkinson Morley's/St George's Hospital in London in 1987. He has been the subject of two major documentary films, Your Life in Their Hands, which won the Royal Television Society Gold Medal, and The English Surgeon, which won an Emmy. He was made a CBE in 2010. He is married to the anthropologist and writer Kate Fox. ...Show more