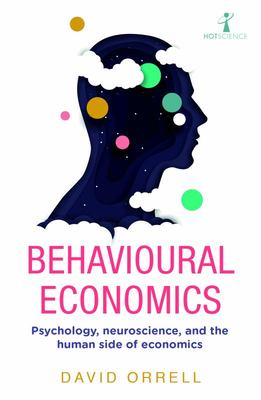 $24.99
NZD
Category: Science | Series: Hot Science Ser.
The controversial science that claims to have revolutionised economics.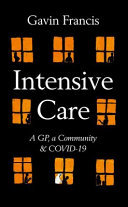 $39.99
NZD
Category: Science
On the pandemic's forgotten front lines, a doctor cares for his community - from care homes to homeless shelters, islands to the inner city.
$37.99
NZD
Category: Science
A fascinating exploration of the intricacies of how we remember, why we forget, and what we can do to protect our memories, from the Harvard-trained neuroscientist and bestselling author of Still Alice. Have you ever felt a crushing wave of panic when you can't for the life of you remember the name of that actor in the movie you saw last week, or you walk into a room only to forget why you went there in the first place? If you're over forty, you're probably not laughing. You might even be worried that these lapses in memory could be an early sign of Alzheimers or dementia. In reality, for the vast majority of us, these examples of forgetting are completely normal. Why? Because while memory is amazing, it is far from perfect. Our brains aren't designed to remember every name we hear, plan we make, or day we experience. Just because your memory sometimes fails doesn't mean it's broken or succumbing to disease. Forgetting is actually part of being human. In Remember, neuroscientist and acclaimed novelist Lisa Genova delves into how memories are made and how we retrieve them. You'll learn whether forgotten memories are temporarily inaccessible or erased forever and why some memories are built to exist for only a few seconds (like a passcode) while others can last a lifetime (your wedding day). You'll come to appreciate the clear distinction between normal forgetting (where you parked your car) and forgetting due to Alzheimers (that you own a car). And you'll see how memory is profoundly impacted by meaning, emotion, sleep, stress, and context. Once you understand the language of memory and how it functions, its incredible strengths and maddening weaknesses, its natural vulnerabilities and potential superpowers, you can both vastly improve your ability to remember and feel less rattled when you inevitably forget. You can set educated expectations for your memory, and in doing so, create a better relationship with it. You don't have to fear it anymore. And that can be life-changing. Using her expertise as a neuroscientist and her gifts as a storyteller, Genova explains the nuances of human memory. As with her previous books, this is an engaging and edifying read.- Steven Pinker, Johnstone Professor of Psychology, Harvard University, author of How the Mind Works. 'No one writes more brilliantly about the connections between the brain, the mind, and the heart. Remember is a beautiful, fascinating, and important book about the mysteries of human memory, what it is, how it works, and what happens when it is stolen from us. A scientific and literary treat that you will not soon forget.' - Daniel Gilbert, Edgar Pierce Professor of Psychology, Harvard University, New York Times bestselling author of Stumbling on Happiness 'In Remember, Lisa Genova provides easy-to-follow, no nonsense advice on how to maximize one of the greatest outputs of your brain, memory. But, more important, she also lets us know that while memory is a tremendous gift, the real you is much more than just what you can remember! -  Rudolph E. Tanzi, PhD, professor of neurology, Harvard Medical School, coauthor of The Healing Self ...Show more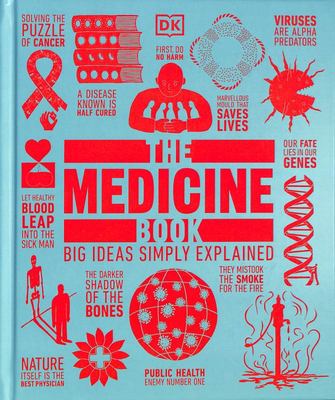 $48.00
NZD
Category: Science | Series: Big Ideas Ser.
How are illnesses diagnosed? What is cancer? Why are some pandemics so deadly? This book explores big questions like these, explaining the breakthroughs and discoveries that have shaped our modern-day understanding of medicine and helped us protect and promote our health. Written in plain English, The M edicine Book cuts through the jargon and is packed with pithy explanations of the most important milestones in medical history, with step-by-step diagrams and witty illustrations that untangle knotty concepts.From ancient medical practices, such as herbal medications and balancing the humours, through groundbreaking work including Jenner's experiments with cowpox, which laid the basis for vaccination, The Medicine Book offers an engaging overview of medical history across the world all the way into the 21st century with gene manipulation, immunotherapy, and robotics and telesurgery. Covering the role that therapies and drugs have played in the human quest to treat and prevent disease, the establishment of hospitals and later international medical bodies, like the WHO, and medical science's response to new challenges, such as accelerated antibiotic resistance and COVID-19, The Medicine Book explains the stories behind each milestone development.Continuing the "Big Ideas" series' trademark combination of authoritative, informative text, and bold graphics, The Medicine Book uses an innovative visual approach to make the subject accessible to everyone, whether you're a student of medicine or science, a medical professional, or an armchair expert. ...Show more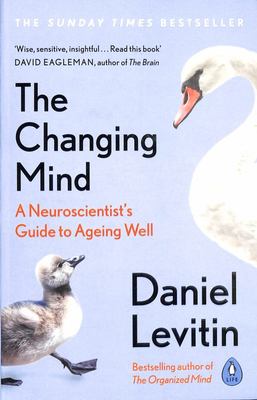 $26.00
NZD
Category: Science
We have long been encouraged to think of old age as synonymous with deterioration. Yet, recent studies show that our decision-making skills improve as we age and our happiness levels peak in our eighties. What really happens to our brains as we get older?More of us are living into our eighties than ever before. In The Changing Mind, neuroscientist, psychologist and internationally-bestselling author Daniel Levitin invites us to dramatically shift our understanding of growing older, demonstrating its many cognitive benefits. He draws on cutting-edge research to challenge common and flawed beliefs, including assumptions around memory loss and the focus on lifespan instead of 'healthspan'.Levitin reveals the evolving power of the human brain from infancy to late adulthood. Distilling the findings from over 4000 papers, he explains the importance of personality traits, lifestyle, memory and community on ageing, offering actionable tips that we can all start now, at any age.Featuring compelling insights from individuals who have thrived far beyond the conventional age of retirement, this book offers realistic guidelines and practical cognitive enhancing tricks for everyone to follow during every decade of their life. This is a radical exploration of what we all can learn from those who age joyously. ...Show more
$70.00
NZD
Category: Science
Remote, evocative and romantic, the frozen continent holds a unique place in the psyche of humanity. It is a world apart. Separated geographically from warmer lands by the cold and tumultuous waters of the Southern Ocean and separated in our mind by just as wide a chasm. Antarctica is different to other continents; it has never been permanently inhabited and has no native population. Many parts of the interior are still pristine; a rare quality on this ever more sanitized and urbanized planet, and although becoming rarer, there are still a few places where human feet have never trod, vistas that no eye has yet seen. Peter Fretwell's pioneering maps reveal every knowable facet of this isolated land, from the life of an iceberg to the adventures of penguins and albatrosses, from drowning coasts to unimaginable blizzards, deep water conveyors and the realities of the not-so-distant future. ...Show more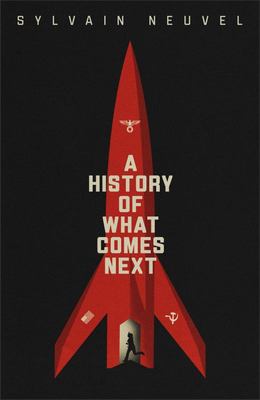 $37.00
NZD
Category: Science
Mia is not sure what she is, but she isn't human. Smarter, stronger than her peers, all she knows are the rules- there can never be three for too long; always run, never fight.When she finds herself in Germany, 1945, she must turn the Nazi's most trusted scientist with an offer- abandon the crumbling Na zi party, escape Germany with your life, come to work for the Americans building rockets.But someone is watching her work. An enemy who's smarter, stronger, decidedly not human and prepared to do anything to retrieve something ancient that was long lost.If only she had any idea what it was . . .   ...Show more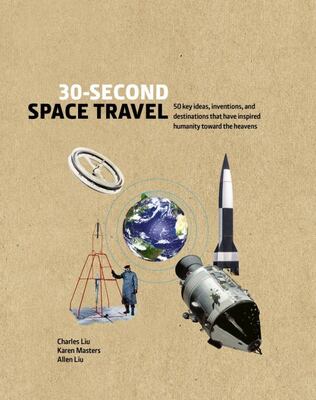 $32.99
NZD
Category: Science | Series: 30 Second Ser.
From the imaginings of science-fiction writers and scientists through the ages, all the way to the Moon landings, and beyond into the realms of easy space-tourism, 30-Second Space Travel will guide you through the hows, wheres, whys, and whens of one of the most remarkable feats of human exploration. ...Show more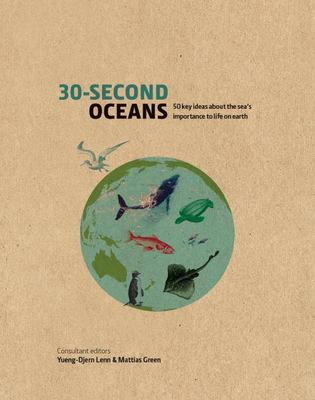 $32.99
NZD
Category: Science | Series: 30 Second Ser.
Explore the importance of our oceans through 50 key topics, each concisely explained by a team of experts.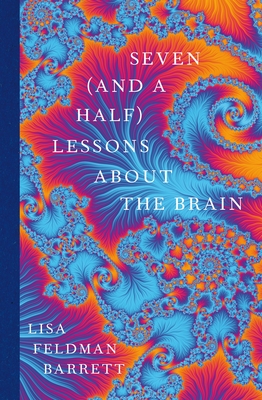 $39.99
NZD
Category: Science
Have you ever wondered why you have a brain? Let renowned neuroscientist Lisa Feldman Barrett demystify that big grey blob between your ears. In seven short essays (plus a bite-sized story about how brains evolved), this slim, entertaining and accessible collection reveals mind-expanding lessons from th e front lines of neuroscience research. You'll learn where brains came from, how they're structured (and why it matters), and how yours works in tandem with other brains to create everything you experience. Along the way, you'll also learn to dismiss popular myths such as the idea of a 'lizard brain' and the alleged battle between thoughts and emotions, or even between nature and nurture, to determine your behaviour. Sure to intrigue casual readers and scientific veterans alike, Seven and a Half Lessons About the Brain is full of surprises, humour, and important implications for human nature - a gift of a book that you will want to savour again and again. ...Show more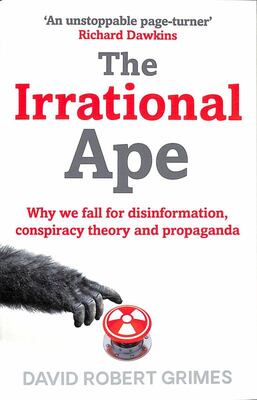 $26.99
NZD
Category: Science
THE IRISH TIMES TOP FIVE BESTSELLER 'An unstoppable page-turner. If our leaders were forced to read this book, the world would be a safer place' Richard Dawkins 'A beautifully reasoned book about our own unreasonableness' Robin Ince Why did revolutionary China consider the sparrow an 'animal of capital ism' - and what happened when they tried to wipe them out? With a cast of murderous popes, snake-oil salesmen and superstitious pigeons, find out why flawed logic puts us all at risk, and how critical thinking can save the world. It may seem a big claim, but knowing how to think clearly and critically has literally helped save the world. In September 1983, at the height of the Cold War, the Soviet Union's early warning system showed five US missiles heading towards the country. Stanislaw Petrov knew his duty: he was to inform Moscow that nuclear war had begun, so that they could launch an immediate and devastating response. Instead, he made a call to say the system was faulty. He'd assessed the situation and reasoned that an error was more likely than such a limited attack.  We may not have to save the planet from nuclear annihilation, of course, but our ability to think critically has never been more important. In a world where fake news, mistrust of experts, prejudice and ignorance all too often hold sway, we can all too easily be misled over issues such as vaccinations, climate change or conspiracy theories. We live in an era where access to all the knowledge in the world is at our fingertips, yet that also means misinformation and falsehoods can spread further and faster than ever before.  In The Irrational Ape, David Robert Grimes shows how we can be lured into making critical mistakes or drawing false conclusions, and how to avoid such errors. Given the power of modern science and the way that movements can unite to protest a cause via social media, we are in dangerous times. But fortunately, we can learn from our mistakes, and by critical thinking and scientific method we can discover how to apply these techniques to everything from deciding what insurance to buy to averting global disaster. This book, packed with fascinating case studies and examples, helps ensure we are ready for the modern world.  ...Show more
$24.00
NZD
Category: Science
Discovering quantum physics has never been easier. Combining bold graphics with easy-to-understand text, Simply Quantum Physics is an essential introduction to the subject for those who are short of time but hungry for knowledge. It is a perfect beginner's guide to the strange and fascinating world of subatomic physics that at times seems to conflict with common sense. Covering more than 100 key ideas from the basics of quantum mechanics to the uncertainty principle and quantum tunnelling, it is divided into pared-back, single- or double-page entries that explain concepts simply and visually. Assuming no previous knowledge of physics, Simply Quantum Physics demystifies some of the most groundbreaking ideas in modern science and introduces the work of some of the most famous physicists of the 20th and 21st centuries, including Albert Einstein, Neils Bohr, Erwin Schrödinger, and Richard Feynman. Whether you are studying physics at school or college, or simply want a jargon-free overview of the subject, this essential guide is packed with everything you need to understand the basics quickly and easily. ...Show more