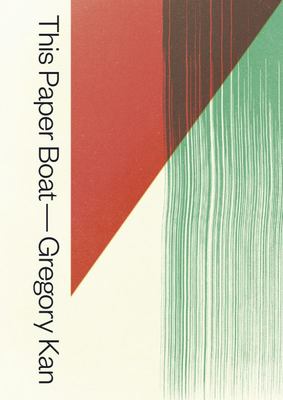 $24.99
NZD
Category: Poetry | Reading Level: General Adult
In This Paper Boat, poet Gregory Kan traces the life and written fragments of Robin Hyde, vivid with imagery and impression - the tide pool at Island Bay and its shrimp, the driftwood and crushed lemon leaves. He listens to the stories of his parents and of their parents, the eels and milk, frangipani t rees and barbed wire of their childhoods. He remembers a jungle of his own; he searches for a friend gone astray; he finds ghosts. Entwined as narrative but reft with fragments, this book examines the public and private rituals of institutions, martial and medical, and of communities, families and individuals. With the irreparable fractures in identity and material, time and space, the author discovers a world driven by its incompleteness and constructability. ...Show more
$30.00
NZD
Category: Poetry
Collects the stories from The New Land : A Picture Book (1990) and the stories added to South Pacific (1994) and Songs of My Life (1996). In addition there are previously uncollected and unpublished stories, the choose-your-own-adventure novella The Brain of Katherine Mansfield (1988), and the memoir Un der the Influence (2003)--Publisher information. ...Show more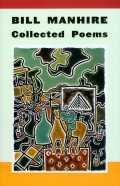 $34.95
NZD
Category: Poetry | Reading Level: very good
Bill Manhire's Collected Poems brings together thirty years of work from the outstanding poet of his generation.
$35.00
NZD
Category: Poetry | Reading Level: Very Good
This generous selection of Bill Manhire's poems moves from playful early pieces like 'On Originality' and 'How to Take off Your Clothes at the Picnic' to major works of recent years such as 'Hotel Emergencies', a powerful response to contemporary atrocities, and 'Erebus Voices', written to be read by Si r Edmund Hillary at the 25th anniversary of the Mt Erebus tragedy. ...Show more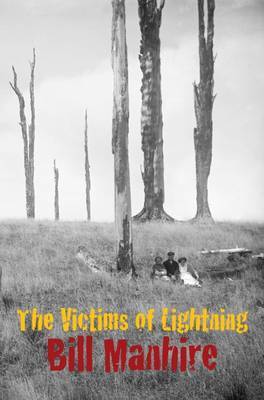 $30.00
NZD
Category: Poetry | Reading Level: Very Good
Bill Manhire's first new book since Lifted shows him building on the themes and expanding the techniques of that prize-winning collection. Here are finely crafted lyrics, found poems, and even a bracket of songs. The Victims of Lightning is Bill Manhire at the height of his powers. First published March 2010. ...Show more
$24.99
NZD
Category: Poetry
In his insightful collection of poems Clive James looks back over an extraordinarily rich life with a clear-eyed and unflinching honesty. There are regrets, but no trace of self-pity in these verses, which - for all their open dealings with death and illness - are primarily a celebration of what is trea surable and memorable in our time here. Again and again, James reminds us that he is not only a poet of effortless wit and lyric accomplishment: he is also an immensely wise one, who delights in using poetic form to bring a razor-sharp focus to his thought. Miraculously, these poems see James writing with his insight and energy not only undiminished but positively charged by his situation: Sentenced to Life represents a career high point from one of the greatest literary intelligences of the age. ...Show more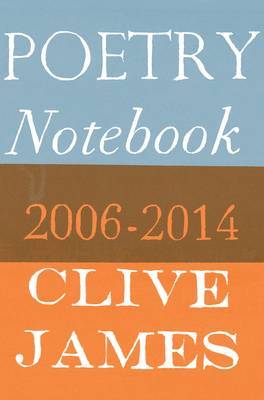 $24.99
NZD
Category: Poetry
Clive James is one of our finest critics and best-loved cultural voices. He is also a prize-winning poet. Since he was first enthralled by the mysterious power of poetry, he has been a dedicated student. In fact, for him, poetry has been nothing less than the occupation of a lifetime, and in this book h e presents a distillation of all he's learned about the art form that matters to him most. With his customary wit, delightfully lucid prose style and wide-ranging knowledge, James explains the difference between the innocuous stuff that often passes for poetry today and a real poem: the latter being a work of unity that insists on being heard entire and threatens never to leave the memory. A committed formalist and an astute commentator, he offers close and careful readings of individual poems and poets (from Shakespeare to Larkin, Keats to Pound), and in some case second readings or re-readings late in life - just to be sure he wasn't wrong the first time! Whether discussing technical details of metaphorical creativity or simply praising his five favourite collections of all time, he is never less than captivating. ...Show more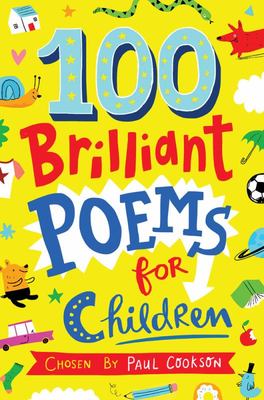 $17.99
NZD
Category: Poetry
From Paul Cookson comes 100 Brilliant Poems For Children, featuring the best of the absolute best. The essential poems for every child to read and enjoy.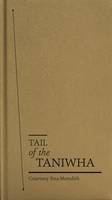 $29.99
NZD
Category: Poetry | Reading Level: Near Fine
Tail of the Taniwha is a collection of short stories by writer, poet and playwright Courtney Sina Meredith that builds on the themes and ideas of her signature publications, Brown Girls in Bright Red Lipstick and the award-winning play, Rushing Dolls. Tail of the Taniwha pushes at the boundaries of writ ten storytelling through its use of typography as a narrative device. The end result is an idiosyncratic collection of stories that come alive in the way the reader interacts with the page. Tail of the Taniwha advances, with an underlying Pacific politique, an ongoing discussion of the contemporary urban experience and what it means to be culturally sensitive in contrast of the general understandings of mainstream society. ...Show more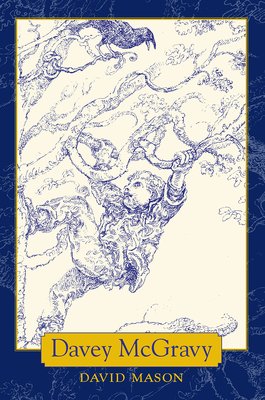 $25.00
NZD
Category: Poetry
In a misty, faraway-feeling "land of rain," Davey McGravy lives with his father and brothers, but mourns his missing mother. He follows the rhymes in his head into a forest of ferns, moss, and cedar trees where he meets animals wise and strange. A coaxing crow urges him onwards. A consoling peacock tell s him that nothing is really lost. A fierce lioness frightens him. Following their voices, Davey travels deeper and deeper into the mysterious woods. Then he must find his way home, to a father who is sad but loving, and brothers who care for him no matter how they fight. Caught between his forest-world and the world of school, shopping, and family life, Davey wanders his way through grief. With playful and evocative verse, poet David Mason delivers him back to his boyhood but leaves the mysteries of love intact. Full of humor and melancholy, Davey McGravy movingly captures the longing of a child for his lost mother. ...Show more
$40.00
NZD
Category: Poetry
The collected poems of New Zealand's best-loved poet in a handsome volume. "A poem is a ripple of words on water wind-huffed ..." This volume showcases the finest examples of Hone's poetry, from his early triumph in No Ordinary Sun (one of the most reprinted collections in New Zealand) right up to his f inal works published when he was in his 80s. Also included are a handful of previously unpublished poems as well as a number translated into Maori by Pat Hohepa, Selwyn Muru and Waihoroi Shortland. 'Tuwhare ...immortalises the people he meets, knows and loves, their comings and goings and passings; he records the small happenings of his days and the large occasions of his time; he describes the land and its creatures and seasons; he observes the effects of the years and puts into words his feelings: about love and loss, faith, spirituality, justice and injustice. He is a storyteller who draws from wherever he is and whoever he is with, absorbing and reflecting texture, colour, nuance, shades of light and dark. Like Maui, he enjoys a good joke, and the joy and comedy of life are ever present.' - Janet Hunt, Tuwhare: a biography 'The last Maori Modernist ...he bestrides two worlds: his work bends and shapes the English language with impressive virtuosity, while at the same time being rich in the lexicon of Maoritanga . ..Tuwhare is a dancing heavyweight, able to deliver a verbal knockout with a flourish.' - David Eggleton, New Zealand Listener ...Show more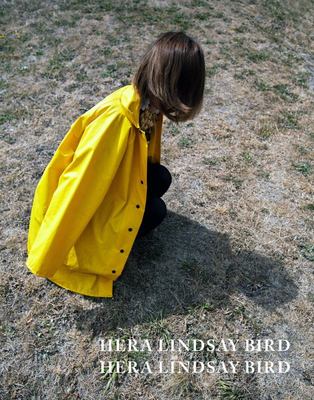 $25.00
NZD
Category: Poetry | Reading Level: Very Good
Bird turns her prescient eye on love and loss, and what emerges is like a helicopter in fog... or a bejewelled Christmas sleigh, gliding triumphantly through the contemporary aesthetic desert... this is at once an intelligent and compelling fantasy of tenderness... heartbreaking and charged with trees.. . without once sacrificing the forest. Whether you are masturbating luxuriously in your parent's sleepout... or pushing a pork roast home in a vintage pram... this is the book for you... heroically and compulsively stupid... whipping you once again into medieval sunlight. But you know, do whatever you like lol ...Show more