$21.99
NZD
Category: Chapter Books | Series: Thea Stilton Special Edition
The Thea Sisters are summoned to the Seven Roses Unit by Will Mystery, but when they get there Will is missing! The sisters must follow a trail of clues to the Fantasy Kingdoms on their quest to find Will.
$19.99
NZD
Category: Chapter Books
This is a collection of humorous stories about the Delmonico family. Discover what happens when Mrs Delmonico announces she is feeling a little blue and promptly turns blue, and meet the cat who becomes a poet and the girl who starts a craze for hanging upside down.
$17.99
NZD
Category: Chapter Books
"Sometimes a story comes along that just plain makes you want to hug the world.The Remarkable Journey of Coyote Sunrise is Dan Gemeinhart's finest book yet -- and that's saying something. Your heart needs this joyful miracle of a book." --Katherine Applegate, acclaimed author ofThe One and Only IvanandW ishtree A 2019 Parents' Choice Award Gold Medal Winner Winner of the 2019 CYBILS Award for Middle Grade Fiction An Amazon Top 20 Children's Book of 2019 A Junior Library Guild Selection Five years. That's how long Coyote and her dad, Rodeo, have lived on the road in an old school bus, criss-crossing the nation. It's also how long ago Coyote lost her mom and two sisters in a car crash. Coyote hasn't been home in all that time, but when she learns that the park in her old neighborhood is being demolished--the very same park where she, her mom, and her sisters buried a treasured memory box--she devises an elaborate plan to get her dad to drive 3,600 miles back to Washington state in four days...without him realizing it. Along the way, they'll pick up a strange crew of misfit travelers. Lester has a lady love to meet. Salvador and his mom are looking to start over. Val needs a safe place to be herself. And then there's Gladys... Over the course of thousands of miles, Coyote will learn that going home can sometimes be the hardest journey of all...but that with friends by her side, she just might be able to turn her "once upon a time" into a "happily ever after." This title has common core connections. ...Show more
$16.99
NZD
Category: Chapter Books
Fly into a fiery and fantastical future with No. 1 bestselling author David Walliams, in an epic adventure of myth and legend, good and evil, and one small boy who must save the world... It is 2120 and London is in ruins. The young Prince Alfred has never known a life outside Buckingham Palace - but w hen strange goings-on breach its walls and stalk the corridors in the dead of night, he is thrust into a world of mystery, adventure and monsters. And when his mother, the Queen, is dragged away to the Tower of London, Alfred must screw up his courage and battle to save her, himself... and the entire city. In a future of myths and legends, join the bestselling David Walliams and venture forth into his most enthralling tale yet! ...Show more
$16.99
NZD
Category: Chapter Books
The year is 3020. Pip@256X#YY.3-7 is lonely and bored: she goes to virtual school on her G-Glasses, she only has a talking cat and parrot to hang out with, and she can't even leave her LivingSpace due to the extreme heat and floods outside. Until the day that Pip explores a glowing ring in a lab and f inds herself in a warehouse, in 2019. Where she meets boy-inventor Rahul – who is also lonely and bored. Together, Rahul and Pip are no longer lonely. But they have a whole load of new problems, including hiding talking animals from Rahul's parents, and finding a way back to the future. Plus – just maybe – saving the world… Future Friend is a terrifically entertaining time-slip adventure that combines action, laugh-out-loud humour and the importance of friendship, in a story that asks the question – what would happen if your best friend came from the future? ...Show more
$21.99
NZD
Category: Chapter Books
It's full-time monkey business on the high seas in this new family adventure from Alexander McCall Smith, the bestselling author of The No. 1 Ladies' Detective Agency series. Noah can't believe it when he finds out his uncle owns a zoo! But the zoo is closing down, and there are animals who need homes. Before he knows it, Noah and his family are setting sail on a round-the-world trip returning the zoo animals to the places they were born. But when they try to return one very cheeky monkey, they're in for a whole boat-load of trouble! ...Show more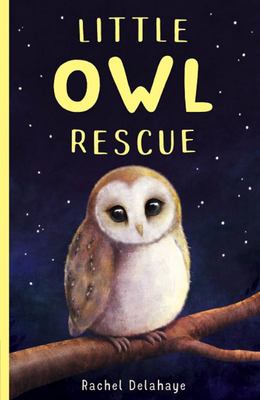 $17.99
NZD
Category: Chapter Books | Series: Little Animal Rescue
Fliss loves animals and will do anything to save them! Join her on her adventures to save wild species in danger. A trip to the fairground turns into rescue mission when Fliss finds herself in a strange forest. She sees an owl returning to what must once have been its nest in a tall tree, but is now j ust a stump. Its mother has gathered her babies and flown away, and in her rush, she's left the smallest one behind! Fliss knows she has to save the abandoned owlet but with night drawing in and dangerous creatures all around, Fliss is going to need her tiny friend's help as much as it needs her's... LITTLE OWL RESCUEis perfect for fans of Holly Webb, the ZOE'S RESCUE ZOO series and animal-lovers everywhere! ...Show more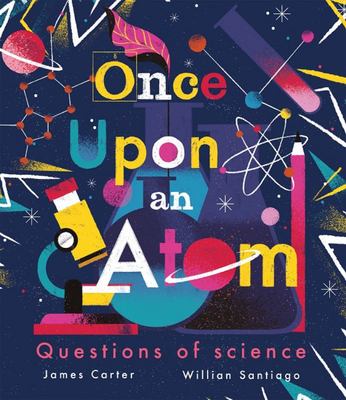 $27.99
NZD
Category: Chapter Books
From BIG BANGS to tiny atoms, SCIENCE tells us why things happen. Explore the whys, whats and hows of science and answer all the really BIG questions that curious kids are keen to ask. This playful rhyming book bubbles and bursts with all things scientific, from technology and space to experiments, inve ntions and the natural world. ...Show more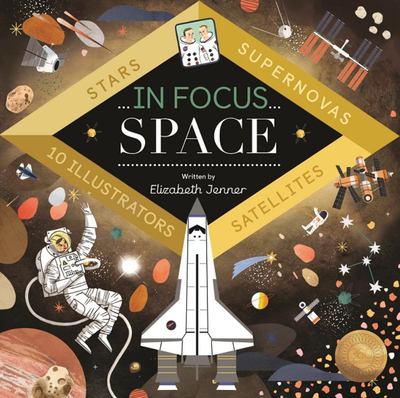 $32.99
NZD
Category: Chapter Books | Series: In Focus
Ten illustrators blast off into outer space to explore the mysteries of our solar system and the galaxies and stars beyond it. Learn about everything from the Big Bang to the Moon landing, find out what makes the day light and the night dark, and discover what it really takes to be an astronaut and what everyday life is like on the International Space Station. Open the super-size flaps and let your world expand... ...Show more
$20.00
NZD
Category: Chapter Books
Fig Fitzsherbert is good at a lot of things: making lists, playing the piano, advanced mathematics. But it's never quite enough for her high-flying mother, who every New Year's Day sets Fig an impossible resolution. So one year, Fig decides to set her own challenge instead: she's going to swim her way r ound the world. There's just one tiny problem ... Fig can't swim. Taking it one length at a time, Fig embarks on the adventure of a lifetime. But with her mother closing in, will she be able to keep her head above water and complete her challenge? A quirky coming-of-age story, perfect for fans of Katy Birchall, Geek Girl and Super Awkward. ...Show more
$18.99
NZD
Category: Chapter Books
BEAST QUEST meets PERCY JACKSON in this epic new fantasy series for 9+ readers!    Deep within the mountain, a great creature stirred in its sleep. Its eyes rolled back in its head, and its wings jerked wide open... When 12-year-old Billy Chan finds out his parents are sending him to a summer camp in m iddle-of-nowhere China he doesn't know what to expect. There he meets fellow campers Dylan, Charlotte and Ling-Fei and together they stumble upon an age-old secret: four powerful warrior dragons, hidden deep within the mountain behind the camp. They have been trapped since an epic battle with the Dragon of Death and need the children's help to set them free before terrible evil is unleashed on the earth. Billy and his friends must set off on a dangerous adventure that will take them to the heart of the Dragon Realm. But can they save the dragon and human worlds from destruction?   DRAGON MOUNTAIN is the first book in the DRAGON REALM series by Katie and Kevin Tsang, co-authors of SAM WU IS NOT AFRAID ...Show more
$27.99
NZD
Category: Chapter Books
When Joe, Beth and Frannie move to the countryside, they discover that their new house lies next to the Enchanted Wood! And in that wood stands the Magic Faraway Tree. This is no ordinary tree - it is home to more magical lands full of elves, pixies, talking creatures and wonderful adventures than the c hildren ever imagined possible! Join the children and their new friends Moon-Face, Saucepan Man and Silky the Fairy as they explore this most magical of all fairytale worlds in the three original Magic Faraway Tree novels by beloved author Enid Blyton. ...Show more