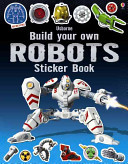 $14.99
NZD
Category: Activity Books | Series: Usborne Build Your Own Sticker Books
A construction toy in sticker book form, with lots of robots to build using the stickers provided. Satisfyingly stylish and detailed artwork will appeal to children of all ages.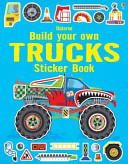 $14.99
NZD
Category: Activity Books | Series: Build Your Own Sticker Book
Helps little boys finish building each truck by sticking on its missing wheels, mirrors, headlights and other important parts. Using the sticker pages, this title lets them complete their own monster truck, army truck, fire engine, logging truck and more.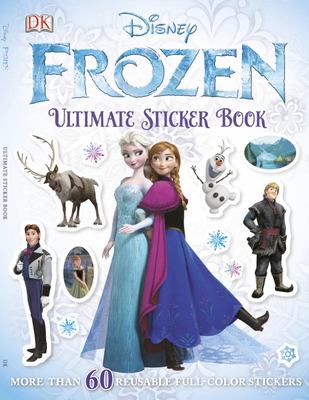 $9.99
NZD
Category: Activity Books | Series: Ultimate Sticker Books
From the studio behind 2010's "Tangled" and this year's "Wreck-It Ralph," Walt Disney Animation Studios presents "Frozen," the coolest comedy-adventure ever to hit the big screen. When a prophecy traps a kingdom in eternal winter, Anna, a fearless optimist, teams up with extreme mountain man Kristoff an d his sidekick reindeer, Sven, on an epic journey to find Anna's sister, the Snow Queen Elsa, and put an end to her icy spell. Encountering mystical trolls, a funny snowman named Olaf, Everest-like extremes, and magic at every turn, Anna and Kristoff battle the elements in a race to save the kingdom from destruction. Aspiring princesses everywhere are sure to love the new "Ultimate Sticker Book: Frozen" from DK. Packed with more than 60 exciting reusable stickers featuring beloved characters and icons from "Frozen," kids will be able re-create their favorite scenes from the movie while learning fun and interesting movie facts along the way. ...Show more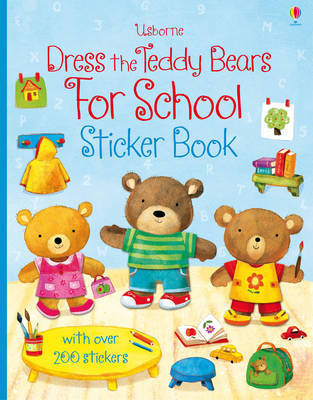 $15.99
NZD
Category: Activity Books
By dressing the teddy bears for school, this title helps little children learn about what to wear in a variety of situations, indoors and outdoors. It features over 200 stickers that allow children to dress the teddies up in clothes appropriate for their various activities.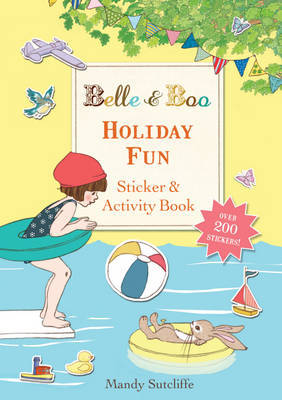 $15.00
NZD
Category: Activity Books | Series: Belle & Boo
Belle and Boo are going on holiday, and they want you to join with their summer fun! There's so much to see and do in this delightful sticker and activity book: help Boo pack his suitcase, design stylish summer outfits for Belle, write a postcard from the seaside and lots, lots more! With games, puzzles , dress-up figures, colouring and over 200 pretty stickers, this is the perfect book to keep little ones entertained on summer days. ...Show more

$18.00
NZD
Category: Activity Books
A highly original and hugely entertaining way to learn about diggers and other excavators! Includes four colorful models to press out and build from the fun and fact-packed pages!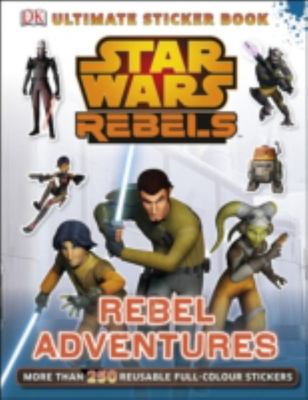 $13.00
NZD
Category: Activity Books | Series: Star Wars Rebels
This is an action-packed sticker book guide to the universe of Star Wars Rebels[trademark]. Star Wars Rebels[trademark]: Rebel Adventures Ultimate Sticker Book is a fun companion to the brand-new animated television series. Set between the Star Wars movies, Star Wars Rebels[trademark] follows the fierce fight between a band of young rebels and the Empire, exploring more exciting Star Wars adventures. Star Wars Rebels is set between the events of Star Wars: Episode III and Star Wars: Episode IV as the few remaining Jedi Knights hide from the Empire! This ultimate sticker book is filled with over 500 colour stickers from the Star Wars Rebels[trademark] series depicting all the exciting space battles, armies, vehicles and new characters. With Star Wars Rebels[trademark]: Rebel Adventures Ultimate Sticker Book there's a galaxy of sticker fun to be had. ...Show more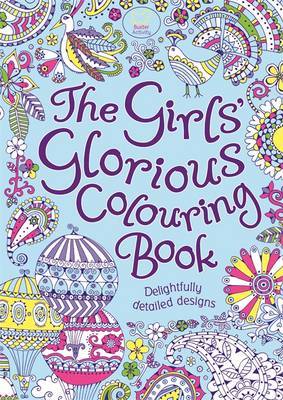 $14.99
NZD
Category: Activity Books
From incredibly intricate animals and pretty patterns to marvellously meticulous masterpieces and fascinating fashion - there's something for everyone in this book. The perfect gift for girls who delight in detail. From the publishers of the bestselling Gorgeous Girls' Colouring Book and Pretty Patterns Colouring Book. ...Show more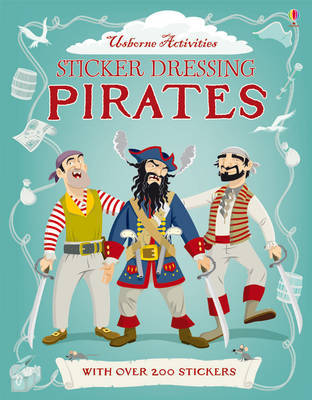 $15.99
NZD
Category: Activity Books | Series: Usborne Sticker Dressing
Here comes a great addition to this exciting sticker book series for boys. This title is packed with historically accurate pirate costumes and juicy details on how pirates really lived, from Viking pirates in the first century to the Chinese pirates of the 1800s. It is presented with over 150 stickers t o choose from, including costumes for fearsome pirates and their foes, plus pirate parrots and pirate flags. ...Show more