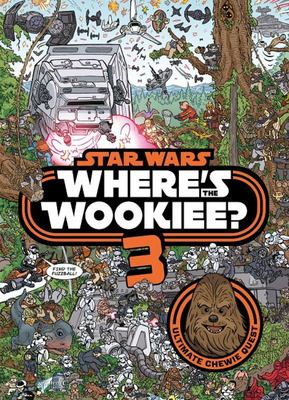 $17.99
NZD
Category: Activity Books
Chewie is back for another search and find adventure! Featuring new locations to explore and characters to find as you resume your hunt for the hairy hero! Includes 10 new scenes to enjoy, plus bonus story content and fun Wookiee facts.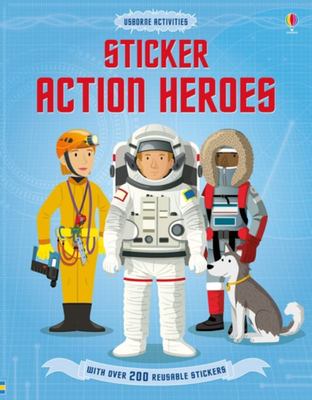 $15.99
NZD
Category: Activity Books | Series: Sticker Dressing Ser.
See brave action heroes at work, from arctic explorers trekking across thin ice, to earthquake rescue teams searching through collapsed buildings. Find out what they wear, including a bomb expert's blast-proof suit, a cave rescue diver's wetsuit, and an astronaut's spacesuit.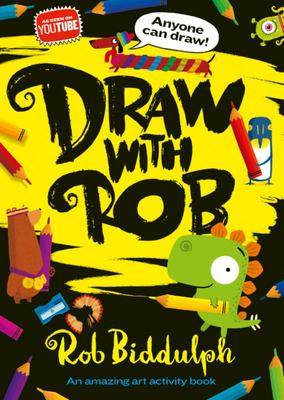 $16.99
NZD
Category: Activity Books
The viral phenomenon #DrawWithRob is now a brand-new activity book for you to draw with Rob at home! As seen everywhere on YouTube, Facebook, TikTok, TV, and more, from the creative genius and bestselling author Rob Biddulph! At home? Wondering what to do? Join thousands of children around the world an d #DrawWithRob - staying at home has never been so much fun! DRAW WITH ROB is now an incredible activity book for every family to share, so join Rob and learn to draw your favourite characters - from Penguin Blue to a very Hot Dog, and many more! The bestselling and award-winning author/illustrator Rob Biddulph is the genius behind the phenomenal, viral sensation that is DRAW WITH ROB - bringing joy to families everywhere with his easy to follow instructions and warm-hearted humour. So whether you're in home education, home-schooling, learning to draw or just having fun, let Rob show you that anyone can learn to #DrawWithRob! *WITH PERFORATED PAGES SO YOU CAN EASILY TEAR OUT AND DISPLAY YOUR ART!* Rob's original hit videos are also available at www.robbiddulph.com, and on Facebook, YouTube, TikTok, and Instagram, with Rob appearing on TV to talk about them too. Perfect stay-at-home fun for boys, girls, and everyone aged three to one hundred and three, and a wonderful introduction to Rob Biddulph's bestselling picture book range - including the Waterstones Children's Book Prize-winning Blown Away, Odd Dog Out, and many more! Available in all good bookstores and online retailers, and perfect for children who are learning to read - or just love to! ...Show more
$14.99
NZD
Category: Activity Books | Series: Pokémon Ser.
This guidebook has the inside scoop on Gym battles all over the Pokemon world, in every explored region, including Galar! This all-new guide has all the details you need as you battle your way from gym to gym to the glory of a regional Tournament, and even battle against the Elite Four! From battling Br ock for the Boulder badge to challenging psychic twins Tate and Liza for the Mind Badge, travel across every known region of the Pokemon world! Packed with information on the Pokemon Gyms and Leagues that Ash visits on his journey-including Gym Badges, Gym Leaders and their Pokemon, this guide is an absolute must-have for any aspiring Pokemon Master. ...Show more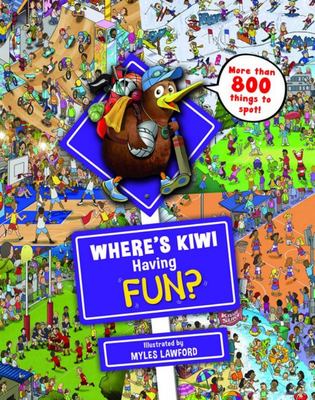 $21.99
NZD
Category: Activity Books
Kiwi loves sport and wants to get in amongst it! Spot Kiwi as he surfs the waves at a busy beach, sprints around the athletics track, skis the snowy slopes and scores a try on the rugby field. And among the crowds of sports fans, you'll also spot Kiwi's mates, such as Sporty Sheep, Tricky Tuatara, Gumbo ot Guy and Mystery Moa! ...Show more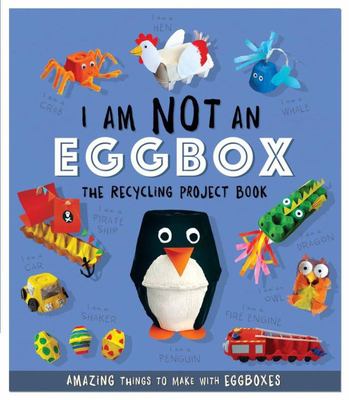 $14.99
NZD
Category: Activity Books
Create ten awesome makes from egg cartons and some simple craft essentials. Follow step-by-step guides and handy cutouts to make a penguin, an owl, a fire engine, a hen, a crab, a pirate ship, a dragon, a whale, shakers and a car. For boys and girls alike, this crafty book will make you think twice abou t the humble egg carton! ...Show more
$11.99
NZD
Category: Activity Books | Series: LEGO Ninjago
Get ready for some great adventures in the world of Ninjago! Take part in action-packed missions by using your pencils and stickers to create powerful weapons and incredible vehicles. Join the brave ninja team and help them face the sinister Sons of Garmadon. NINJAAA-GO!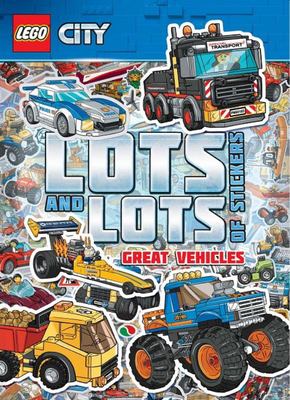 $11.99
NZD
Category: Activity Books | Series: LEGO City
Strap yourself in for a series of epic adventures taking place in LEGO City! Use your pens, pencils and stickers to build awesome vehicles and work alongside the police, fire department and more to get the job done. On your marks, get set, GO!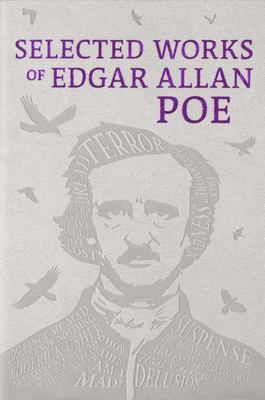 $35.00
NZD
Category: Activity Books | Series: Word Cloud Classics Ser.
These stories and poems come from the mind of one of the earliest masters of macabre literature. From the mysterious to the macabre, the works of Edgar Allan Poe have the power to evoke readers' deepest emotions. Poe's stories and poems explore the darker side of life and still offer lessons and insigh t into human behavior today. This Word Cloud edition presents many of Poe's best-known works, including "The Raven," "The Murders in the Rue Morgue," "The Tell-Tale Heart," and "The Fall of the House of Usher," along with dozens of other short stories and poems.  ...Show more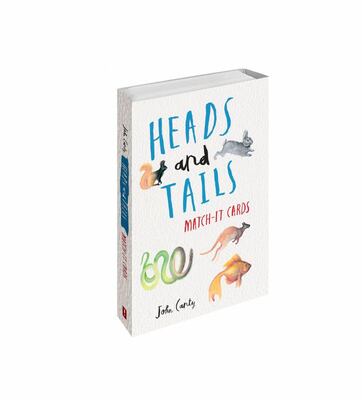 $19.99
NZD
Category: Activity Books
Practice their memory skills while playing a fun interactive game. Match each tail to each corresponding head. Hours of fun and engagement for your children.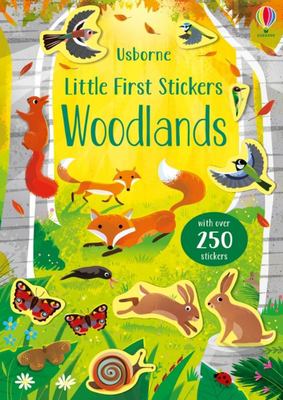 $10.99
NZD
Category: Activity Books | Series: Little First Stickers Ser.
This beautifully illustrated book is packed with woodland scenes to decorate and fill with deer, foxes, squirrels, badgers and more woodland creatures. Children can use the stickers to bring each page to life. Sticker books are brilliant for developing essential fine motor skills. They encourage creativ ity as children can carefully select stickers for each scene and choose where they go. The compact format makes these sticker books perfect for holidays or travel. This title includes over 200 stickers to add to the pages. With lots of things on every page to talk about and text prompts to help improve vocabulary. ...Show more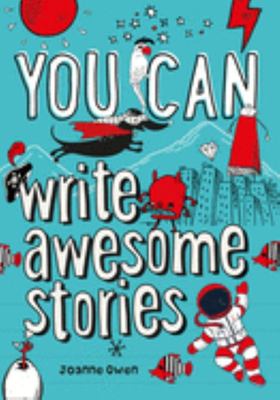 $24.99
NZD
Category: Activity Books | Series: You Can... Ser.
Get thinking, get scribbling and get inspired! Always wondered if you could be the next best-selling author? This book is what you need to get great at writing in no time at all. It's easy to understand and tells you exactly what you need to know step-by-step. * Easy-peasy tips on how to create charact ers, set the scene, and design the perfect ending * Space to write - make notes, keep track of what you have written and make the book your own * Packed with fun writing projects guaranteed to spark your imagination! Kids can try lots of brilliant stuff with the fun You Can series from Collins - write awesome stories, draw brilliant pictures, grow your own food, take amazing photos, have an outdoor adventure, save the planet - there's something for everyone! ...Show more